The War on Alzheimer's Disease: Neuroimaging, Biomarkers and Genetics on the Front Lines
Monday, Dec. 2, 1:30 p.m. - Arie Crown Theater
---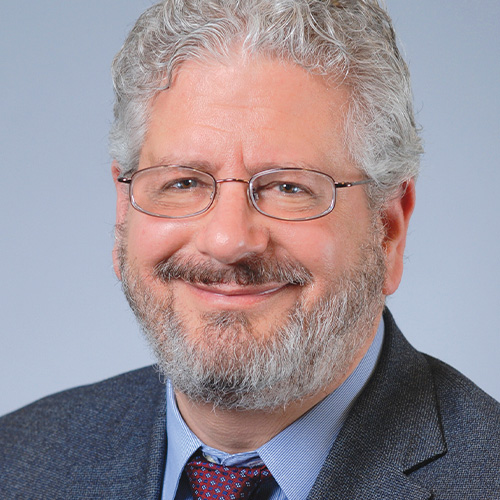 ---
Andrew J. Saykin, PsyD, ABCN, is an innovative researcher with a focus on combining structural, functional and molecular brain imaging to explore biomarkers for early detection of Alzheimer's disease (AD), identifying the mechanisms of the disease, and evaluating potential avenues of therapy.
In his lecture, Dr. Saykin will discuss the potential of precision medicine to improve early detection and treatment of AD and provide an update on national and global collaborative research initiatives.
Dr. Saykin is the Raymond C. Beeler Professor of Radiology and Imaging Services and a professor of Medical and Molecular Genetics at Indiana University (IU) School of Medicine. He directs the IU Center for Neuroimaging and the Indiana Alzheimer Disease Research Center designated by the National Institute on Aging (NIA). As leader of the Alzheimer Disease Neuroimaging Initiative Genetics Core, Dr. Saykin directs studies that integrate cognitive, genomic and other biomarkers with multimodal imaging. He is an investigator on multiple NIH collaborative projects.
In 1982, Dr. Saykin received his doctorate in clinical psychology from Hahnemann Medical College (now merged with Drexel University School of Medicine) in Philadelphia. Recognizing the significance of neuroimaging in the understanding of brain structure and function, he conducted research that demonstrated impaired neuropsychological profiles very early after patients' first episode of schizophrenic illness. Dr. Saykin's subsequent research confirmed the presence of hippocampal volume loss in patients with schizophrenia and identified factors that accounted for variability in results of previous studies.
In addition to his work on understanding AD and schizophrenia, Dr. Saykin has made novel contributions to neuroimaging and neuropsychological research on memory and cognition in patients with temporal lobe epilepsy, HIV and cancer. He co-led some of the earliest functional MR imaging studies in patients with mild traumatic brain injury who presented with cognitive complaints and deficits but who demonstrated no structural pathology on MR imaging. He co-leads a multi-center NCI study investigating the neural basis of cognitive effects associated with systemic breast cancer therapies in older women.
The founding editor-in-chief of Brain Imaging and Behavior, a Springer-Nature journal, Dr. Saykin has contributed to nearly 300 original articles on neuroimaging. He has served as a research mentor to more than 50 pre- and post-doctoral investigators.