Charcot, The Iron Horse, and Creeping Paralysis: Good Science in the Treatment of ALS
Monday, Dec. 2, 1:30 p.m. - Arie Crown Theater
---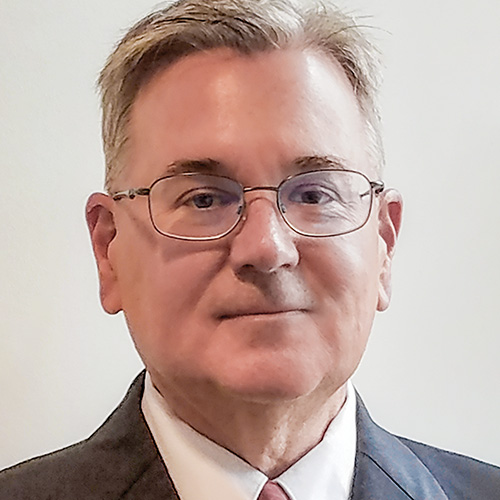 ---
Robert M. Pascuzzi, MD, is a celebrated teacher and a pioneer of therapies for neuromuscular diseases.
A professor and Chair of the Department of Neurology at Indiana University School of Medicine, Dr. Pascuzzi focuses his research on therapeutic trials for conditions including amyotrophic lateral sclerosis (ALS), Lambert Eaton syndrome, and myasthenia gravis.
In his lecture, "Charcot, The Iron Horse, and Creeping Paralysis. Good Science in the Treatment of ALS.", Dr. Pascuzzi will discuss the scientific challenges of ALS since Jean-Martin Charcot's report of the disease in 1874, and will describe promising treatments beyond clinical management of symptoms, including FDA-approved drugs that have a mild effect on disease progression—riluzole for reducing glutamate excitotoxicity and the antioxidant radicava—and findings in new techniques such as neuroprotection, genetic and protein modulation, anti-inflammation, antiviral, pro-mitochondrial, and therapeutic stem cell applications. He will explore the significance of clinical trials for ALS treatment, from the investigation of novel therapies to the clinical trial experience of Lou Gehrig himself.
After receiving his medical degree from Indiana University in 1979, Dr. Pascuzzi completed a residency and fellowship in neurology at the University of Virginia. He joined the faculty at Indiana University in 1985 and has served as chair of the department since 2004.
Dr. Pascuzzi's skill and success as a teacher is evident by numerous awards from his students and colleagues. He is a recipient of the national Distinguished Neurology Teaching Award from the American Neurological Association, of Indiana University School of Medicine's Faculty Teaching Award, and of the Teaching Excellence Recognition Award by the university's board of trustees. The university's graduating class named him Outstanding Professor in Neurology 26 times and bestowed on him the Golden Apple Award 11 times.
A distinguished leader, Dr. Pascuzzi has served as director of the American Board of Psychiatry and Neurology and was its chair in 2009. He has also served on the Neurology Residency Review Committee of the Accreditation Council for Graduate Medical Education (ACGME), past chair of the Medical/Scientific Advisory Board of the Myasthenia Gravis Foundation of America, and past editor-in-chief of the Thieme journal Seminars in Neurology. He directs the ALS program at Indiana University Health's Neuroscience Center.