Annual Oration in Radiation Oncology
Online Adaptive Radiation Therapy (OART): The True Intersection of Diagnostic Radiology and Radiation Oncology
Wednesday, Dec. 4, 1:30 p.m. - Room E450A
---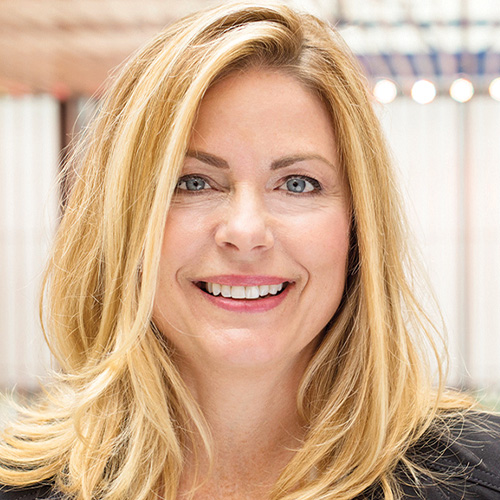 ---
Lisa A. Kachnic, MD, FASTRO, is a leader in the field of radiation oncology and is internationally recognized for her research in gastrointestinal (GI) cancers, having transformed the standard of care for several GI sites with the advent of precision radiation delivery techniques.
In her lecture, Dr. Kachnic will discuss recent advances in radiation delivery, particularly the use of sophisticated image-guidance and novel adaptive techniques. Increased collaboration between radiation oncology and diagnostic radiology, she said, will pave the way to harness this exciting era of integrating machine learning and artificial intelligence into routine radiation oncology practice.
Throughout her career, Dr. Kachnic has held leadership positions in the National Cancer Institute's cooperative research groups. She is a past president of the American Board of Radiology and is a member of several professional organizations including the American Society for Radiation Oncology, where she chairs the Annual Meeting Scientific Committee.
Dr. Kachnic received her medical degree in 1991 from Tufts University School of Medicine in Boston and completed her residency at Massachusetts General Hospital, where she was named chief resident in Radiation Oncology in her final year. She has since served in numerous chair and professorship roles. In 2015, she joined Vanderbilt University Medical Center as professor and Cornelius Vanderbilt Chair of the Department of Radiation Oncology. In September, she assumed the position of chair of the Department of Radiation Oncology at the Vagelos College of Physicians, Columbia University in New York City. She also serves as chief of the Radiation Oncology Service at New York-Presbyterian Hospital and associate director for Cancer Network Strategy at the Herbert Irving Comprehensive Cancer Center.
Dr. Kachnic has authored more than 140 original peer-reviewed publications and several textbook chapters. She is a reviewer for the New England Journal of Medicine and the Journal of Clinical Oncology and an editorial board member of the Journal of Gastrointestinal Oncology.