Bernd Karl-Heinz Dieter Hamm III, MD
---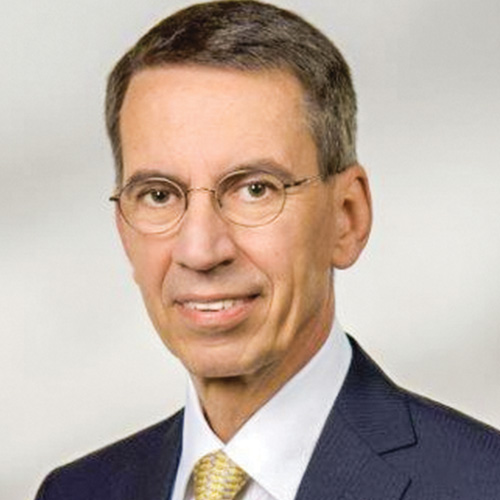 ---
Bernd Karl-Heinz Dieter Hamm III, MD, is a dedicated leader and investigator renowned for his work in new imaging techniques of the extracellular matrix and for establishing collaborative programs to advance research and cooperation in Germany and worldwide.
"Dr. Hamm is an outstanding educator, investigator and leader," said RSNA President Valerie P. Jackson, MD. "His hard work and dedication have had a global impact on radiology."
Dr. Hamm received his medical degree from the Free University of Berlin in 1978, and explored interests in general surgery, urology, and internal medicine. The son of a radiologist, Dr. Hamm then turned to residencies in the Department of Radiotherapy and the Department of Radiology at the university's Steglitz Medical School from 1980 to 1986. Shortly afterward he was appointed Senior Staff Physician in the Department of Radiology, and from 1990 to 1993 he served as the department's deputy director.
He currently serves as professor and chair of the Department of Radiology at Charité in Berlin, where he led a successful merger of Charité with Virchow-Klinikum and Klinikum Benjamin Franklin, employing 450 clinicians at three campuses.
In his research, Dr. Hamm focuses particularly on MR imaging of the prostate and liver, molecular imaging, MRI and CT of the female pelvis, the application of MR contrast agents, and the potential of iron oxide nanoparticles as molecular probes. His research group in interventional radiology invented the paclitaxel-coated balloon catheter and was the first to explore its use in treating arterial restenosis.
In 2018, Dr. Hamm established Collaborative Research Center (CRC) for Diagnostic Radiology at Charité. It was the first CRC ever funded by the German Research Foundation (Deutsche Forschungsgemeinschaft, or DFG) in the field of diagnostic radiology. The CRC, called "Matrix in Vision," explores how pathological changes of the extracellular matrix can be visualized with novel imaging techniques. Dr. Hamm previously led a DFG-funded clinical research unit, "Magnetic Iron Oxide Nanoparticles for Cellular and Molecular MR Imaging."
An accomplished author, Dr. Hamm has contributed to 756 original peer-reviewed papers and 14 textbooks. He as delivered more than 500 lectures, including refresher courses at the RSNA Scientific Assembly and Annual Meeting and at the European Congress of Radiology (ECR). He is editor of the German Journal of Radiology (RöFo), and he is a member of the advisory board of the Japanese Journal of Radiology, the official journal of the Japan Radiological Society.
Dr. Hamm's leadership and talent for collaboration are exemplary. He is a past president of ECR and the European Society of Radiology. He served as chair of the Berlin-Brandenburg Radiological Society from 1995 to 1996 and as president of the German Radiological Society from 2003 to 2005. He has been awarded the Alfred Breit Prize of the German Society of Radiation Oncology, a gold medal from the Asian Oceanian Radiologic Society of Radiology and the Swiss Society of Radiology's Schinz Medal.