---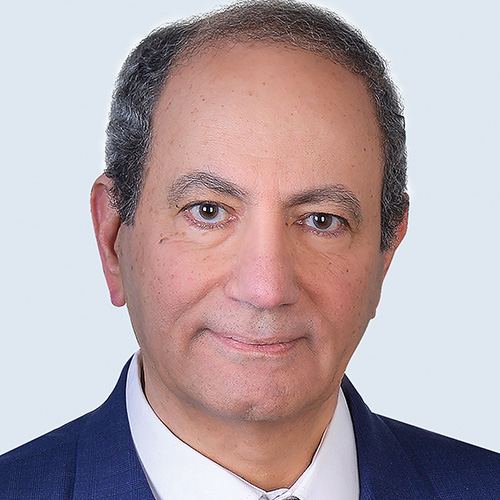 ---
Tarek El-Diasty, MD, is a distinguished leader who is internationally recognized for his advancement of medical imaging and patient care in Egypt, and for forging partnerships with radiological societies throughout the world.
"Dr. El-Diasty has dedicated his career to improving radiology and patient care in Egypt," said RSNA President Valerie P. Jackson, MD. "An accomplished uroradiologist, he has made major contributions to research, education, and clinical care in his field."
Currently president of the African Society of Radiology and an emeritus professor of radiology at the University of Mansour in Egypt, Dr. El-Diasty is a veteran researcher in urology and nephrology. His work has focused on imaging of urinary bladder cancer, renal transplantation and interventional imaging, which is reflected in 2,210 citations and 28 H-index. He has made a significant impact on the direction of radiology research in Egypt.
Dr. El-Diasty received his medical degree from Mansoura Faculty of Medicine in 1979. After completing his internship and residency at that institution, he set upon establishing the first full-time uroradiology department in the country. The resulting program, the university's Urology and Nephrology Center, remains the leading center of its kind in the region. More than 60 postgraduate students have completed their studies there under Dr. El-Diasty's supervision.
In 2002, Dr. El-Diasty led efforts to fully digitize the department, employing an integrated PACS-RIS-HIS health information system. It became the first fully digital radiology department in the country.
A highly accomplished author and editor, Dr. El-Diasty has contributed to more than 125 peer-reviewed articles and 17 book chapters. He currently serves as editor-in-chief of the Egyptian Journal of Radiology and Nuclear Medicine and as the senior (paper) editor of the urogenital section of the British Journal of Radiology. He has been a reviewer for numerous national and international journals.
Dr. El-Diasty is an ambassador for Egyptian radiology, establishing ties with international societies to improve global advancement of medical imaging and optimize the standard of patient care in uroradiology. He chaired the 13th symposium of the European Society of Urogenital Radiology, held in Cairo in 2006, and the International Congress of Radiology in Dubai in 2014. He served as president of the Egyptian Radiological Society from 2012 until 2018. He has conducted visiting professorships and completed visiting fellowships in multiple countries, including the Netherlands, United Kingdom, Denmark, Italy and the United States. He has spearheaded the Egypt Presents session that will take place during RSNA 2019.
He has received several awards from the Egyptian government in recognition of his career achievements and outstanding contributions to the development of radiology in Egypt and to international cooperation in radiology. Dr. El-Diasty was awarded honorary membership of the European Society of Radiology (ESR) in 2013, and of the British Society of Emergency Radiology (BSER) in 2019.