---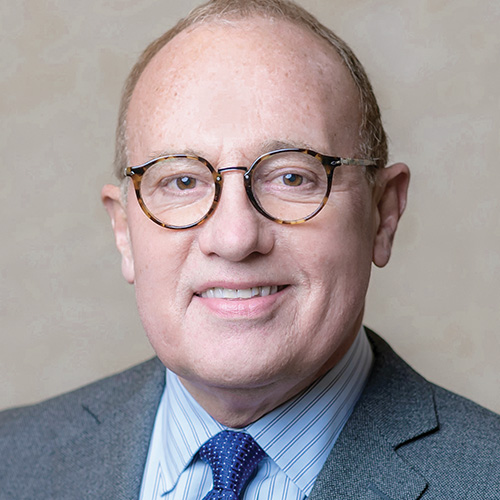 ---
D. David Dershaw, MD, is a pioneer in breast imaging and intervention who was instrumental in developing the concept of the "breast center" now known across the country and the world.
"Throughout his career, Dr. Dershaw has had a huge impact on the practice of breast imaging and the lives of women worldwide," said RSNA President Valerie P. Jackson, MD. "His development of the breast imaging section at Memorial Sloan-Kettering Cancer Center has become a model for current centers. His research has improved the quality of screening mammography and diagnostic procedures related to breast disease, and he has tirelessly mentored new breast imaging clinicians and researchers."
Dr. Dershaw received his medical degree from Jefferson Medical College in Philadelphia in 1974. After an internship at Beth Israel Hospital in New York, he completed a residency in radiology at The New York Hospital, Cornell University College of Medicine, and a fellowship in diagnostic ultrasound in the Division of Ultrasound and CT at Thomas Jefferson University Hospital in Philadelphia. Since 1981, Dr. Dershaw has served on the faculty of Memorial Sloan Kettering (MSK) Cancer Center. From 1990 to 2010 he was the director of the Breast Imaging Section, Department of Radiology, and now serves as emeritus attending radiologist. He was named professor of radiology at Weill College of Medicine at Cornell University in 1996.
When he began his career at MSK, Dr. Dershaw managed the output of a single mammography machine — the entirety of the program's breast imaging service. As section chief, he recruited 21 new breast imaging radiologists and trained more than 120 fellows, comprising one of the first and largest fellowship programs of its kind. Dr. Dershaw also designed a program for international fellows, training more than 30 radiologists from 14 countries.
The author of more than 200 peer-reviewed publications, four text books and multiple book chapters, Dr. Dershaw has helped to shape the standard of care for patients with breast disease. His work has included introducing guidelines for image-guided breast biopsy, MR imaging and contrast-enhanced mammography. He has developed algorithms to personalize care for women with breast cancer and to screen women who are at elevated risk. His team planned and built the prototype for the original breast center.
Dr. Dershaw is a celebrated leader, serving as chair of the New York State Breast Cancer Advisory Board for 10 years, president of the Society of Breast Imaging (SBI), and a member of the U.S. Department of Health and Human Services' Breast and Cervical Cancer Early Detection and Control Advisory Committee, as well as serving on multiple radiology committees. He chaired the American College of Radiology committee that developed the accreditation program for stereotactic biopsy.
He has also been a reviewer and editorial board member of several peer-reviewed journals, including Radiology, Journal of Nuclear Medicine, American Journal of Roentgenology, and The New England Journal of Medicine.
Dr. Dershaw has testified before the FDA and both houses of Congress as a liaison for the breast imaging community. He has lent his expertise to the development of mammography screening programs in Serbia, Romania and Kuwait. The SBI awarded Dr. Dershaw a gold medal in 2013. He received an honorary Doctor of Science from Trinity College, CT, in 2017.