Creating a Culture of Wellness in Radiology
Research showing that taking time for self-care can lead to better patient care
BY RICHARD DARGAN
December 10, 2019
---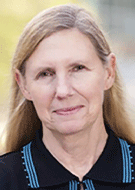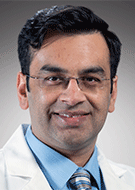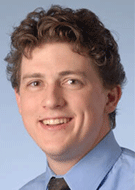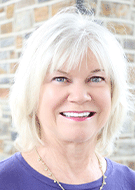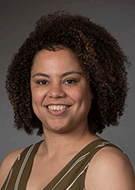 ---
As radiologists continue to face mounting workloads and competing demands on their time, having dinner with a co-worker or attending a yoga session may not be high on their list of priorities.
Yet activities like these are key to achieving a healthy well-being, which helps diffuse the stress and burnout experienced by so many radiologists. In a 2019 Accreditation Council for Graduate Medical Education (ACGME) survey, almost half of radiologists said they have suffered burnout, citing workload as the primary source.
But radiologists who are laser-focused on their patients need to recognize that self-care is directly linked to patient care, according to experts.
"We don't talk to each other like we used to," said RSNA 2019 session presenter Claire E. Bender, MD, a radiologist at the Mayo Clinic in Rochester, MN. "That isolation has been detrimental to the profession."
Dr. Bender participated on a panel of the Controversy Session: Radiologist Burnout: How Should we Help Mitigate? As a radiologist who started her career in the 1980s, Dr. Bender said that outside forces like regulations and reimbursement cuts have sapped some of the joy from the profession, and that creating opportunities for interaction within the department like planned lunches and dinners can help bring it back.
Combatting isolation and developing a culture of wellness within a group or division was central to a session presented by Brandon P. Brown, MD, a radiologist at the Indiana University School of Medicine in Indianapolis and chair of RSNA's Professionalism Committee. Dr. Brown said his institution spent two years building a program from the ground up that encourages interaction among staff in both academic and social settings.
"Human beings are interdependent and interconnected in ways we cannot ignore," Dr. Brown said. "We need to foster opportunities for people to rediscover each other."
These opportunities are particularly important for residents who may become discouraged from observing overworked faculty members, according to Jessica G. Fried, MD, chief resident, diagnostic radiology, at Penn Medicine in Philadelphia.
"With so much clinical volume, the educator-learner relationship has been suffering," she said. "When we see faculty members who don't have time to eat lunch or go to the bathroom, what hope can we have?"
Dr. Fried, who serves on the National Academy of Medicine's Action Collaborative on Clinician Wellbeing and Resilience, presented an RSNA 2019 session that focused on strategies to promote wellness in radiology residents. Central to the approach, she said, is breaking a culture of silence in a profession not set up to discuss personal struggles.
"Sometimes it's a matter of inviting residents into the conversation," Dr. Fried said. "Just taking a couple of minutes to take a walk outside the reading room can be a powerful thing."
Increasing workloads also put pressure on radiologists looking to start families. An RSNA 2019 panel looked at this pressure in the context of the U.S. 1993 Family and Medical Leave Act (FMLA), which allows employees up to 12 weeks of leave to care for a new child.
That length of time can be problematic for smaller radiology practices, said panel participant Catherine J. Everett, MD, a diagnostic radiologist at Coastal Radiology in New Bern, NC. Dr. Everett, who only had two weeks off for the births of each of her five children, will talk about the limitations of FMLA and new ways to think about family leave.
Time Management, Financial Planning Keep Burnout at Bay
Another way radiologists can mitigate burnout is by better organizing their lives, according to Puneet Bhargava, MD, a radiology professor at the University of Washington in Seattle, who presented findings at RSNA 2019 from more than a decade of research analyzing time management and productivity.
"Success leaves clues behind," Dr. Bhargava said. "When you look at the people who navigated stress and burnout challenges successfully, the common thread that emerges is that they were very organized and had a plan."
Among the strategies Dr. Bhargava discussed are regular "brain dumps," a practice of writing down goals and to-do lists to stay organized and reduce anxiety, and "chunking" in which completing small, simpler tasks can build momentum toward progress on complicated projects. He also discussed the importance of long-term financial planning in providing radiologists more flexibility later in their careers.
Dr. Bhargava and his co-presenters also presented a hands-on workshop focusing on how technology can improve organization and time management. He discussed technology tools such as note-taking applications, password managers and email management techniques. The presenters agreed that reducing burnout will take a concerted effort from the top down to tackle the problem before it gets worse.
"When we're constantly at full tilt, it changes the nature of what we do as physicians," Dr. Fried said. "We need to take care of ourselves if we are going to survive the monumental changes of the last 10 to 15 years and those that lie ahead."