Radiologists Vary in Follow-Up Imaging Recommendations
Artificial intelligence aids analysis of more than 300,000 radiology reports
BY CINDY KUZMA
May 16, 2019
---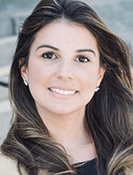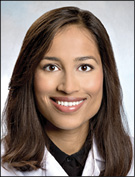 ---
While some diagnostic radiologic images provide definitive answers to radiologists, others require follow-up imaging. But if two radiologists are asked to choose which category a given result falls into, they might give two different answers, according to results of a recent Radiology study.
"The same diagnostic finding may or may not result in a follow-up recommendation depending on the radiologist reading the study, which could result in important implications for patient care," said lead author Laila R. Cochon, MD, PhD, post-doctoral research fellow in the Department of Radiology at Brigham and Women's Hospital and Harvard Medical School,
The study, which includes an accompanying editorial by Eric J. Russell, MD, the Feinberg School of Medicine, Northwestern University, Chicago, analyzed factors associated with follow-up recommendations in radiology reports from multiple modalities, patient care settings and imaging divisions.
Implications for patient care may include unnecessary follow-up tests for ambiguous or incidental findings, increasing radiation dose exposure, the authors said.
"It is important for patient care that radiologists work to reduce unwarranted variation in follow-up imaging recommendations," said study co-author Neena Kapoor, MD, a radiologist at Brigham and Women's Hospital and Harvard Medical School.
Based on current literature, researchers knew such variation existed; however, few investigators had delved into the details.
In a study conducted at the Center for Evidence-Based Imaging in Boston, researchers developed a machine learning (ML) algorithm to identify follow-up recommendations among 318,366 reports from diagnostic imaging examinations at Brigham and Women's Hospital between Jan. 1 and Dec. 31, 2016.
Researchers examined reports form CT, X-ray, MRI and ultrasound studies performed in the abdomen, chest, cancer institute, emergency, musculoskeletal and neuroradiology divisions. A subset of 1,000 reports was used to train the ML algorithm, which then classified all the reports. Results revealed that 38,745 (12.2 percent) included recommendations for follow-up imaging.
The variation between radiologists in recommending further testing ranged from 2.8- to 6.7-fold, depending on the subspecialty of the radiologist.
"There is no 'right or wrong' number — no one knows what the right amount of follow-up recommendations is," Dr. Cochon said.
Factors Impacting Follow-Up Variation
The study showed that individual radiologist factors, not including gender, presence of a trainee or years of experience, contributed most to the variation in follow-up imaging. Results also showed a significant interradiologist variation in subspecialist divisions.
Reasons for interradiologist differences are varied. For example, malpractice fears or risk intolerance could lead some radiologists to make more follow-up imaging recommendations, the authors said. In addition, radiologists may vary in their knowledge of, and adherence to, evidence-based guidelines.
Patient factors also played a role in follow-up recommendations. Radiologists were more likely to recommend follow-up imaging for older patients and for CT scans; they were less likely to recommend follow-up exams for men. Other patient factors including clinical history could account for some of the remaining unexplained variation, Dr. Cochon said.
Standards May Improve Uniformity
A number of other factors could impact variation in imaging follow-up, according to researchers.
For example, a lack of clear standards in recommending follow-up imaging could contribute to ambiguity and compromise clinical decision-making. And referring physicians often do not choose the interpreting radiologist or have an in-person consultation. These physicians may then lack context on the radiologist's typical practices and habits.
Researchers will continue to focus on developing effective interventions to address these variations. Suggestions include feedback reports containing follow-up recommendation rates for individual radiologists, improved decision support tools and educational efforts to improve awareness.
"Perhaps radiologists who have high follow-up recommendation rates don't see themselves as outliers," Dr. Kapoor said. "Understanding that their follow-up imaging recommendation rates are significantly higher than their peers could alter behavior."
In his Radiology editorial, Dr. Russell stresses that identifying variability in follow-up imaging recommendations among radiologists is the first step toward a solution.
"Recognition of variability is a valuable tool to drive improvement, and it can encourage us to devise methods or protocols to make recommendation rates more uniform among radiologists with variable thresholds and experience," Dr. Russell writes.
For Your Information
Access RSNA's full array of Data Tools and Standards including: