Radiology Program Directors Share Insight on Recruiting Residents
Promoting artificial intelligence to applicants will aid recruiting process
BY RICHARD DARGAN
August 06, 2019
---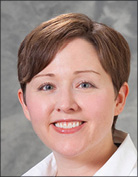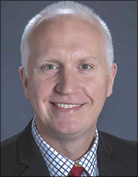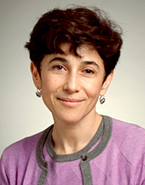 ---
Heading into the 2020 radiology residency application season, program directors say radiology has every reason to be optimistic.
A snapshot of radiology residency programs today would suggest a healthy level of interest in the profession among medical students, according to 2019 data from the National Resident Matching Program
And while some may see a dark cloud on the horizon in the form of artificial intelligence (AI), radiology program directors say promoting the technology with planning, strategy and education will help the specialty overcome any AI-related obstacles.
Anecdotal evidence suggests that the prospect of computers replacing radiologists — one that has been roundly debunked by experts in the field — has medical students worried. Compounding the problem, many radiologists are ill-prepared to educate medical students about AI, according to recent research.

In a 2018 editorial in Academic Radiology on the impact of AI on radiology residents, Allison Grayev, MD, an associate Radiology Residency Program director at the University of Wisconsin (UW) School of Medicine and Public Health in Madison, referenced a recent survey that found only half of radiologists were familiar with big data analytics, and 11% were unfamiliar with the terms "artificial intelligence" and "machine learning."
"I teach in our preclinical medical school and I'm one of the residency program directors, so I hear from medical students asking me how AI is going to impact jobs in the future," said Dr. Grayev, a radiology professor at UW. "There is a lot of uncertainty about where this is headed, and I think a lot of that is driven by radiologists who don't necessarily understand what AI is or how it is going to affect the specialty."
Teaching, Promoting AI to Students
When it comes to dealing with questions about AI, program directors advise radiologists to promote the technology as an asset to the profession. There is a growing body of research showing how AI can replace some of the more mundane aspects of radiology, freeing the radiologist to do more compelling work.
"One advantage for radiology is that we tend to be among the first to embrace new technologies," Dr. Grayev said. "AI is disruptive, so I think that people who are innovators would do well in a field like radiology. It's a chance to really change practice."
"I'm seeing a lot more residents in our own program who have undergraduate degrees in technologically-oriented fields such as bioengineering or computer science," said Theresa McLoud, MD, director of the Radiology Residency Program and vice-chair for education in the Department of Radiology, at Massachusetts General Hospital (MGH), Boston. "They are attracted by the high technology of the field, so that's a bonus for us. We match a number of really bright radiology residents with that background."
Stepping Up Recruitment Efforts
Recent diagnostic radiology (DR) residency statistics appear to belie any concerns about a chilling effect from AI. However, Match rates only tell part of the story, omitting important details such as the impact of highly competitive IR or DR residency programs.
"Currently, I think that diagnostic radiology is benefitting from the really strong interest in interventional radiology," said Mark E. Mullins, MD, PhD, professor of radiology, neurology and neurological surgery at Emory University School of Medicine, Atlanta, and immediate past-president of the Association of Program Directors in Radiology (APDR). "Of the people I've interviewed who are fourth-year medical students applying for radiology residency, I'd say that approximately half want to do IR."
While that does not necessarily mean that demand is softening for diagnostic radiology residency positions, it does underscore the importance of medical student recruitment — an especially daunting challenge for radiology program directors considering that most students receive only limited exposure to radiology during medical school.
"I would like to see that every medical student is exposed to all of the possibilities for their future in terms of clinical specialties and subspecialties and then make an informed decision about it, but I'm not sure that happens everywhere," said Dr. Mullins. "Unfortunately, often students are not exposed to radiology in a meaningful way until quite late in the game and then they run the risk of having to either switch into radiology or miss out on it altogether."
"Radiology departments need to become more involved in the teaching of medical students while they are still students, and there are a number of ways to do that," said Dr. McLoud, an RSNA News Editorial Board member and a past RSNA president. "We can get involved through teaching anatomy, for instance, or through standard electives. Radiology should be a required part of the curriculum in all medical schools."
When radiologists do get a chance to interact with medical students, they should make sure that the students are engaged in the process and not just passive participants, according to Dr. Mullins, lead author of a recent two-part series in Academic Radiology about recruiting diagnostic radiology residents.
"I try to involve the students as much as possible by talking with them and asking them questions," Dr. Mullins said. "Some programs set up opportunities for the students to look at imaging on their own and come up with an interpretation like they would if they were a resident or fellow."
Reaching Out to Residents
Giving residents easy access to information is critical. Radiology programs need to have a well-designed, frequently updated website and an active social media presence. The website for Dr. Mullins' program at Emory has an "Ask a Resident" video series to give prospective applicants an idea of what to expect from their experience. (See sidebar)
"Your website should provide as much information as possible, not just about the standard curriculum but other opportunities that the residency may offer," Dr. McLoud said. "We have a number of ancillary programs, such as a leadership track and a global health elective, that we describe on the site, along with other important aspects of the program such as resident wellness activities."
Programs should strive to involve residents and faculty during interview season. MGH hosts a dinner just for residents and applicants the night before interviews start. Senior residents take part in the interviews, and there is a lunchtime panel where applicants can ask questions of current residents.
"The questions are often unrelated to the actual training program but concern housing, cost of living, social activities and the collegiality of the department," Dr. McLoud said. "The panel discussion is valuable because there is no leadership present and the applicants feel very free to ask any question about what is important to them."
The interview period is also a good time for programs to reach out to candidates from underrepresented groups. MGH has a Center for Diversity and Inclusion that hosts receptions for minority students, while women on the faculty are on hand to talk with the female applicants during the interview period. The interview itself is a chance to put aside hard data like U.S. Medical Licensing Exam scores and clinical grades and learn more about the individual applicant.
"Although I ask a few standard interview questions, I try to engage the candidate by learning what their hobbies and interests are and how they envision their future. This may be important in determining whether an individual is a good fit for your program."
Diagnostic Radiology Holds Steady, Interventional Radiology Soars in 2019 Match Program
Keeping in line with 2018 data, diagnostic radiology (DR) held steady among U.S. medical students while integrated interventional radiology (IR) has achieved "star status" in a short amount of time, according to 2019 data from the National Resident Matching Program (NRMP).
The matching of medical students with residency programs — known colloquially as the Match — represents the culmination of an almost a six-month process in which medical students apply for residency programs, go to interviews and then get matched with programs on the third Friday in March. Match statistics are useful for demonstrating the competitiveness of different medical specialties.
For 2019, DR filled 1,099 of the 1,117 positions around the country for a 98.4% match rate. The numbers were almost identical to 2018, when DR filled 1,089 of 1,099 positions in the country for a 99% match rate.
The positions filled by seniors from U.S. medical schools, considered a barometer of a specialty's attractiveness, also held steady for DR. While there were 8% fewer U.S. medical students in the applicant pool in 2019, graduating U.S. medical students filled 66% of radiology positions, keeping in line with 2018 Match numbers when 68% of all positions were filled with U.S. medical students.
A relatively new subspecialty, integrated IR filled all 151 available positions, continuing a remarkable run that began with its first Match in 2016. The specialty filled all 136 of its positions last year and 114 of 125 positions in 2017. In just four years, the positions offered in the Match on the interventional side have grown from 15 to 151.
Among other factors, experts say IR may be more attractive to students at this time because it isn't impacted by the threat of artificial intelligence (AI).
Continued Growth in Residency Positions, Applications
Overall the growth in applications may have less to do with applicant interest and more to do with uncertainty about securing a position, according to Anna Rozenshtein, MD, director of Cardiac and Thoracic Imaging at Westchester Medical Center in New York, and chair of the Match Planning Committee and first director-at-large for the Association of Program Directors in Radiology.
In a 2018 Academic Radiology study, "Radiology Resident Match: The Cost of Being in the Dark," Dr. Rozenshtein and colleagues determined that the number of applications submitted by students in the Electronic Resident Application Service (ERAS) by November of 2018 did not correlate with either current competitiveness of the field, prior year Match outcomes or the number of radiology positions available.
In an era of grade inflation, students often struggle to know how competitive they are compared to other candidates. As a result, they cast the net wide and apply to dozens of schools, clogging the system and increasing costs for both themselves and the programs.
"It shouldn't happen this way," Dr. Rozenshtein said. "Applications should be staggered in time throughout the applications season. Applicants should be allowed to send a small number of applications to the programs of highest interest first. These programs should have a short period of time to respond. This will allow applicants to determine their competitiveness and demonstrate the true level of applicants' interest in each radiology program on their list."
Applicants can start applying to ACGME-accredited residency programs only beginning Sept. 5. NRMP registrations for 2020 opens on Sept. 15. For more information on the radiology Match program, go to NRMP.org.
Access "Ask a Resident" Videos at Emory
Listen to former radiology residents at Emory University discuss the reasons why they choose the radiology department at Emory at med.emory.edu.
For Your Information
Access the Academic Radiology studies referenced in this article at academicradiology.org.