Putting Patient Survey Results Into Action Improves National Ranking
Case study shows that focusing on improving the patient experience can have widespread benefits.
BY MELISSA SILVERBERG
April 24, 2019
---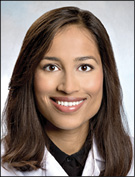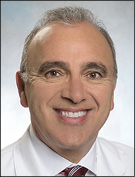 ---
While improving the patient experience is a shared goal among all radiologists, gauging progress in that area can be a nebulous benchmark for some. To that end, researchers in the radiology department at Brigham and Women's Hospital (BWH) in Boston recently studied thousands of survey results to implement a patient experience improvement program that helped raise the department's national ranking over time.
Researchers developed a large-scale electronic survey designed to assess patient experiences in the radiology department for a January 2019 Radiology study.
"Radiology departments need to figure out what's important to patients and how we can provide better care. That's where the field is going," said lead author Neena Kapoor, MD, a radiologist and a quality and a safety officer for the radiology department at BWH.
Between May 2017 and April 2018, researchers sent a standardized Press Ganey electronic survey to all outpatients visiting BWH radiology locations. At the beginning of the study, the BWH radiology department's score was 92.8 out of 100, and its ranking was in the 35th percentile among peers.
"We decided to create a multifaceted intervention program to address patient concerns and see if these changes would make a difference," Dr. Kapoor said.
Study Highlights
26,210 survey responses and 22,213 comments received.
Categories of survey comments were translated into a color-coded heat map grid, offering a visual graph for tracking comments and targeting areas for improvement.
At the end of the study period, the BWH radiology department's score had increased to 93.6 out of 100, and the national ranking had jumped to the 50th percentile.
Study Results
Laminated badges were created for all radiology staff dealing with patients, including physicians, nurses, technologists and receptionists. The badge displays the staff member's role.

The other side of the badge includes a checklist of tasks for every patient interaction. The checklist was created by BWH's Quality and Safety Committee in the radiology department.

A new patient experience oversight committee now meets monthly to review patient comments from high- and low-performing sites with relevant site managers.
The study underscores the increased focus on patient experience in radiology in recent years, said author Ramin Khorasani, MD, MPH, vice chair of the Department of Radiology at BWH.
"The patient experience is really key, but it's an area where radiology departments have not historically spent a large amount of energy or resources," Dr. Khorasani said. "Our research highlights the opportunity for radiology to be more engaged in this space and make it a priority."
Web Extras
Access the Radiology study, "Improving Patient Experience in Radiology: Impact of a Multifaceted Intervention on National Ranking," to read further study results. The study is also the focus of a Radiology podcast.