3D Printing Moves Forward in Critical Areas
RSNA forges a path in advancing clinical applications
BY NICK KLENSKE
October 29, 2019
---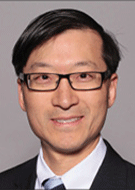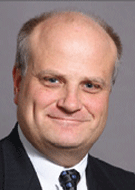 ---
An early adopter of 3D printing, radiology has contributed to many of the important clinical applications in use today. As evidence of the benefits grows, the use of medical 3D printing will continue to expand in a number of new directions, according to RSNA experts.
One of the biggest developments in 3D printing has been the advancement in the nature of the materials available, said Kenneth Wang, MD, PhD, staff radiologist at the Baltimore VA Medical Center and adjunct assistant professor at the University of Maryland, Baltimore.
"As options expand to include more flexible and transparent materials, wider colorization options and material gradients, and as costs decrease, the scope for clinical 3D printing will expand further," said Dr. Wang, who serves on the RSNA Radiology Informatics Committee (RIC) and as a liaison to the RSNA 3D Printing Special Interest Group (SIG). (See Dr. Wang discuss RSNA 2019 3D printing highlights and how 3D printing will affect radiology in the videos below.)
These advancements are great news for radiology, according to William Weadock, MD, professor of radiology at the University of Michigan and chair of the RSNA 3D Printing SIG.
"3D printing can help radiology departments become more essential to a hospital by providing virtual and printed models for clinicians," Dr. Weadock said. "But most importantly, as 3D printing becomes even more mainstream, patient care will improve."
In order to help radiologists become more familiar with the technology, the SIG developed the RSNA Medical 3D Printing in Practice, which will be held March 6-8, 2020, in Chicago. The meeting will convene physicians and professionals working in the advanced imaging and medical 3D printing industry to present didactic lectures, scientific posters and hands-on workshops. Registration for the meeting will open Nov. 20, and RSNA 2019 attendees will have the opportunity to register onsite.
Although often framed within the realm of detecting abnormalities within images, Dr. Wang says machine learning also has huge potential in 3D printing.
"People are starting to use machine learning-based techniques for image segmentation, a trend that could have a major impact on the workflows for creating 3D printed models," Dr. Wang said.
Reimbursement for Medical 3D Printing Critical
With the growth of 3D printing comes an increasing need for radiologists to be reimbursed for their work in this area. "Although it takes considerable time, effort and expertise to create 3D printed models, there is not a broad-based reimbursement mechanism in place for this work," Dr. Wang said.
Reimbursement is one of the issues on the RSNA 3D Printing SIG's agenda. In the fall of 2018, SIG leaders worked with the American College of Radiology (ACR) to apply for new Category III Current Procedural Terminology (CPT) codes. Four such codes were approved and became active on July 1, 2019. These codes allow the Centers for Medicare & Medicaid Services (CMS) to track the use of 3D printing.
RSNA and ACR are also collaborating on a new clinical data registry to collect 3D printing data at the point of care. The registry will provide a better understanding of why practitioners create 3D printed clinical models, how they do it, and what level of complexity is involved.
"This type of data will be helpful in moving toward the goal of reimbursement for clinical 3D printing," said Dr. Wang, one of the numerous experts working to develop the registry.
3D Printing Expands at RSNA 2019
While 3D printing is not new to radiology, some radiologists have yet to take the plunge. For these radiologists, the big question is "Where to begin?"
According to Dr. Weadock, the answer is to start small. "Find a clinician to work with on a relatively simple printed educational model like a mandible," he said. "Also, try to leverage available resources by sending orders to a local or mail-order 3D printing company."
Another great place to start is RSNA 2019. This year's program is packed with 3D printing-related content, including educational courses, scientific sessions, and educational exhibits. The expanded 3D Printing & Advanced Visualization Showcase will include daily presentations from industry leaders and RSNA 3D Printing SIG members.
"There's a lot of exciting work being done in 3D printing and the full potential of this powerful technology will be on display at RSNA 2019," Dr. Weadock added.
For More Information
Access the RSNA News article, RSNA and ACR to Collaborate on Landmark Medical 3D Printing Registry.
Dr. Wang shares additional opportunities to see 3D printing in action at RSNA 2019:
Dr. Wang also discusses how 3D printing will affect radiology: