---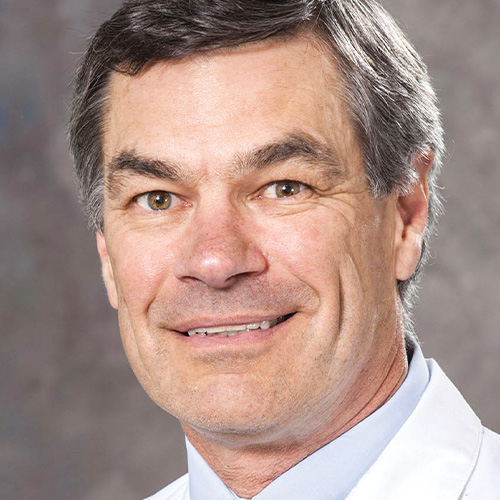 ---
J. Anthony Seibert, PhD, is a champion of patient safety and optimal dose in medical imaging, dedicated to exploring techniques that lower radiation dose without sacrificing image quality.
"Dr. Seibert is an outstanding medical physicist who has had a major impact on imaging education, research and clinical care throughout the world," said RSNA President Valerie P. Jackson, MD. "His dedication to volunteer activities with multiple organizations is a model for everyone in our profession."
A professor of diagnostic imaging physics and associate chair of radiology informatics for the University of California (UC) Davis Health in Sacramento, CA, Dr. Seibert leads initiatives in X-ray fluorography, CT, digital mammography, projection imaging, interventional radiology, imaging informatics, and the tracking, assessment and reporting of radiation dose through automated registries.
Dr. Seibert received his PhD in radiological sciences from UC Irvine in 1982, with a focus on quantitative digital fluoroscopic imaging. He has served on the faculty of UC Davis since 1983, conducting research in digital imaging and directing education in medical physics for graduate students and radiology residents.
An experienced leader, Dr. Seibert has served as chair and president of the board of trustees of the American Board of Imaging Informatics, president of the American Association of Physicists in Medicine (AAPM), chair of the Society of Imaging Informatics in Medicine (SIIM), and third vice-president of RSNA.
He lends his expertise as a voice for medical physicists, identifying opportunities for collaboration and quality improvement among specialties. He oversees the Health Quality Control program for imaging devices at the UC Davis Medical Center and Primary Care Network, ensuring quality monitoring, tracking and reporting of patient encounters and radiation dose. He chaired the American Board of Radiology (ABR) Diagnostic Radiological Physics Exam Committee and continues to serve as a committee member. He was elected to the ABR as a Trustee for Medical Physics in 2013 and has served on the ABR Board of Governors since 2017.
Dr. Seibert is a co-author of the popular textbook The Essential Physics of Medical Imaging. He is also a co-author of RSNA's Physics Teaching File for Radiology Residents, recognized globally as an essential comprehensive training tool, hosted by the State University of New York. Dr. Seibert conducts educational symposiums for AAPM, the International Atomic Energy Agency, and the National Council on Radiation Protection and Measurements.
The author of more than 120 peer-reviewed articles and 200 published abstracts, Dr. Seibert has served as an editorial board member and reviewer for both Radiology and RadioGraphics. He received the RadioGraphics Editor's Recognition Award, with distinction, in 2013.