Online Health Information May Exceed the Average Patient's Literacy Level
Radiologists strive to reach a diverse audience
BY CINDY KUZMA
May 29, 2019
---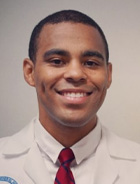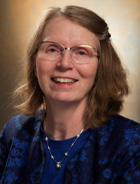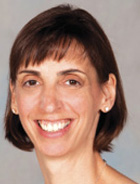 ---
As a breast imaging specialist, Randy Miles, MD, often delivers difficult news to patients about breast lesions requiring surgery. Many feel anxious or develop questions after that meeting and before their surgical consultation, which might be weeks away.
"They may go to Google or elsewhere online to try to find answers," said Dr. Miles, a radiologist at Massachusetts General Hospital and a radiology instructor at Harvard Medical School.
But given the average level of medical knowledge among the public, patients may not always comprehend what they are reading. A recent Radiology study by Dr. Miles and colleagues suggests the average grade level readability score of commonly accessed online health information on breast lesions requiring surgery is 11.7. That's far higher than the sixth-grade reading level recommended by the American Medical Association for patient education materials.
This mismatch could contribute to confusion, misinformation and excess anxiety, Dr. Miles said. And although misconceptions can be cleared up later by the surgeon or oncologist, patients don't always develop relationships with the physicians managing their care.
"In the meantime, they can run into things that either give them a false sense of security or give them an equally false sense of gloom and doom," said Tamara Miner-Haygood, PhD, MD, a professor in the Department of Diagnostic Radiology at the University of Texas MD Anderson Cancer Center. She authored an accompanying Radiology editorial.
Study Highlights
Researchers searched online for terms and their related abbreviations for 11 breast lesions that typically require surgery
Researchers identified the nine most frequently accessed websites and downloaded the patient-directed information available at each
Using a text analysis program, they calculated a readability score
Study Results
Readability ranged from 9.7 for information on the National Institutes of Health website to 14.2 for information on Wikipedia
Readability was higher for information about malignant (12.3) compared to nonmalignant (11.4) breast lesions
Making Information Accessible to All
Providing information in a variety of formats — including diagrams, charts, and videos — also can help reach diverse audiences. One site that does this is the RSNA-ACR public information website RadiologyInfo.org, which offers patients reliable, accurate information prepared by writers with training in medical communication and approved by radiologists, said Cynthia Rigsby, MD, co-chair of the RSNA-ACR Public Information Website Committee.
RadiologyInfo.org Provides:
Explanations of how various X-ray, CT, MRI, ultrasound, radiation therapy and other procedures are performed.
Descriptions of 245 procedures, exams and diseases covering diagnostic and interventional radiology, nuclear medicine, radiation therapy and radiation safety.
Information about what to expect before, during and after an imaging exam.
A children's section, RadInfo 4 Kids, that features videos of children explaining procedures to other children.
"We deliver information to these patients and families in whatever way is most comprehensible for them," said Dr. Rigsby, head of body imaging and vice chair of the Department of Medical Imaging at Ann & Robert H. Lurie Children's Hospital of Chicago.
The adult section of the site could even serve as a resource for referring physicians, who might not be as familiar with all the procedures as radiologists, she said.
"If we can make the path a little bit easier when they come into the hospital by easing their anxiety level and helping them understand what's going on, I think that goes a long way to having their overall experience be better," Dr. Rigsby said.
FOR MORE INFORMATION
To read further study results and conclusions, access the Radiology study, "Readability of Online Patient Educational Materials Related to Breast Lesions Requiring Surgery," and the accompanying editorial "Patient Literacy and Access to Radiology Information."