Fast 5 is Back for RSNA 2019
Submissions open until June 19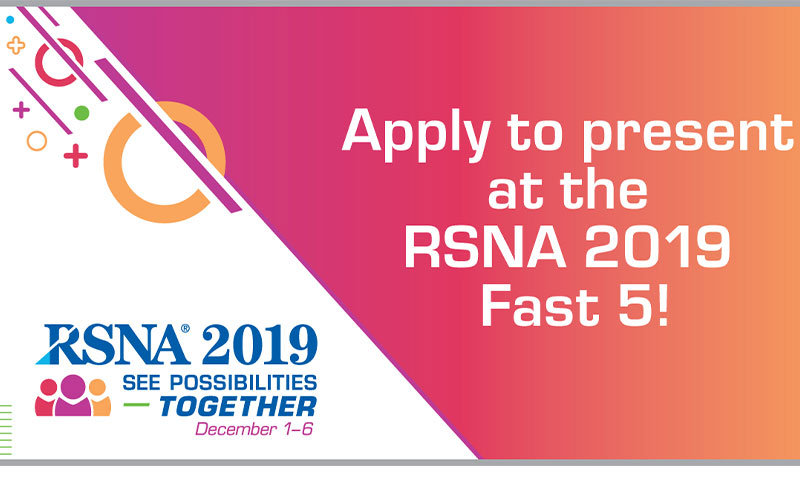 Submit your unique presentation for consideration at the Fast 5 during RSNA 2019.
The Fast 5 are five-minute, engaging presentations that offer a perfect opportunity for presenters to share their non-clinical ideas. The five speakers will be determined by online voting in July.
This year's presentations should embrace the RSNA 2019 theme, "Seeing Possibilities Together," and share ideas about how collaboration and innovation are driving the future of radiology.
The Fast 5 presentations will take place during RSNA 2019 on Tuesday, Dec. 3, at 1 p.m., Central Time (CT) in the Arie Crown Theater.
Submit presentation ideas through the online entry form between June 3-19. Online voting to determine the session lineup will be available July 9-18.
Watch this video to learn more about the Fast 5: