Transparency, Communication Key to the Radiology Reports of the Future
The evolution of radiology reports continues to be a hot topic among radiologists worldwide.
BY MIKE BASSETT
March 22, 2019
---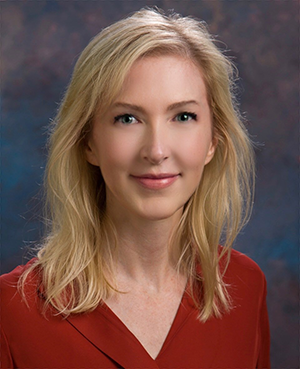 ---
What is shaping the radiology report of the future? Experts say a key driver of radiology reporting advancements is the push for transparency and wide-reaching communication among all stakeholders, including patients.
"Patient-centered radiology is a movement that continues to gain support, while simultaneously, a new generation of radiologists is seeing the value of improving radiology reports to benefit patients and to involve them in their own treatment," said Wende Gibbs, MD, assistant professor of clinical radiology, Keck School of Medicine at the University of Southern California (USC).
At the same time, advancing technology and the rapid growth of artificial intelligence (AI) are enabling radiologists to create a better — and standardized — radiology report, Dr. Gibbs said.
Standardization of language improves communication with patients and other physicians, potentially impacting decision making and patient outcomes. Now, there is a renewed interest in standardized reporting.
"Several attempts at standardized reporting have been made in the past, but have largely failed, because at that time, the technology was not available to make the process fast and seamless," Dr. Gibbs said.
In addition, the promise of AI has many radiologists seeing the potential of the technology not only in improving patient care, but in their own work lives as well.
"Many radiologists seek to understand and contribute to the creation of the systems that will enable AI development and integration into our work," Dr. Gibbs said. "The use of standardized language, common data elements, macros and templates will facilitate this future."
Common data element (CDE) macros are groups of very specific questions with a limited number of answers that can be selected within the reporting software, Dr. Gibbs said.
"This is not a report template, but rather a group of CDE questions and answers in the form of a macro that can be inserted into a larger prose report," Dr. Gibbs said.
These macros are based on the most current literature and guidelines and allow radiologists to create reports with consistent, standard findings in the language of the treatment team.
"Using macros to create radiology reports optimizes communication and patient care and highlights the value of the radiologist to the team and health care system," Dr. Gibbs said. "The true beauty of this is that it saves the radiologist time and effort while improving value."
Learn how patient feedback is advancing radiology reporting in part 2 of this story.
Learn how standardized reporting is helping to communicate radiology results to patients in, "Patient Feedback Advances Radiology Reporting."
RSNA Leads the Way In Radiology Reporting Tools
RSNA offers a wealth of resources that continue to advance the next generation of radiology reporting. The ideal report should be uniform, comprehensive, easily understood and readable to humans and machines.
To help users standardize reporting practices to enhance efficiency, demonstrate value and improve diagnostic quality, RSNA offers RadReport.org, a free library of templates based on best practices that enable users to create consistent, high-quality reports. The templates are also translated into multiple languages.
As part of the Common Data Element Project, RSNA joined with the American College of Radiology and the American Society of Neuroradiology to create a growing library of radiology-specific common data element (CDE) macros available at RadElement.org. CDEs are standardized sets of questions and allowable answers used to express observations in diagnoses, enhancing reporting, data analysis and decision support.


Access all RSNA data tools and templates at RSNA.org/Practice-Tools.