QIBA Annual Meeting Focuses on Quantitative Biomarkers and Radiomics
12th annual QIBA meeting brings together researchers and health care professionals
---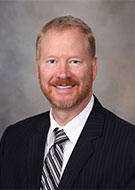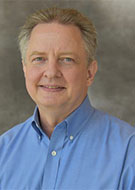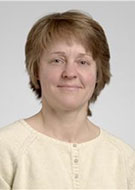 ---
The 2019 Quantitative Imaging Biomarkers Alliance® (QIBA) Annual Meeting brought together researchers, health care professionals and industry representatives to discuss the ongoing initiatives around quantitative imaging results across imaging platforms and clinical sites, as well as the use of imaging biomarkers in clinical trials and clinical practice.

Approximately 60 attendees gathered for the two-day meeting held at RSNA Headquarters in Oak Brook, IL.

Representatives from all major stakeholder groups were in attendance, including volunteer members from academia; the medical device, software and pharmaceutical industries; and government agencies, including the National Cancer Institute (NIH/NCI), National Institute of Standards and Technology (NIST) and the Food and Drug Administration (FDA).

Edward Jackson, PhD, QIBA chair and chair of the Department of Medical Physics at the University of Wisconsin-Madison, gave an overview on the current status of QIBA. Plenary speakers and panel discussions focused on the use of multiparametric QI biomarkers and data science and radiomics initiatives. Nancy Obuchowski, PhD, vice chair of the Department of Quantitative Health Sciences at the Cleveland Clinic, discussed the clinical applications of multiparametric QI biomarker measurands. Bradley Erickson, MD, PhD, professor of radiology in the Radiology Informatics Department at the Mayo Clinic, Rochester, MN, presented on the importance of QI in data science and radiomics initiatives. Panel discussions featured information about how to translate QIBA processes and Profiles into clinical trials as well as why QIBA is important as data science continues to evolve.

Time was dedicated to working meetings of the 19 Biomarker Committees in which members discussed groundwork projects, ways to advance their Profile development and associated strategies for Profile deployment and adoption in clinical trials and clinical practice.

Visit RSNA.org/QIBA for more information.