Radiology: Are You Ready for Clinical Decision Support Law in 2020?
Patients are focus of PAMA mandate.
BY RICHARD DARGAN
April 24, 2019
---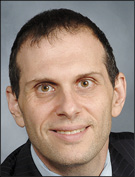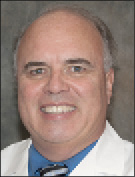 ---
After several delays, the Protecting Access to Medicare Act (PAMA) is finally set to go into effect on January 1, 2020. But despite the postponements, experts say radiologists are still in various stages of preparing for the mandate that is right around the corner.
PAMA requires that physicians ordering advanced imaging exams consult appropriate use criteria (AUC) through electronic clinical decision support (CDS) tools. While the law will present challenges for radiology practices, it will also offer the potential to improve patient care, experts say.
"Initially, this law will mean a lot of work for radiology departments," said Keith D. Hentel, MD, MS, executive vice chairman and associate professor of radiology, Weill Cornell Medical Center and New York Presbyterian Hospital, New York City. "From the imaging practice perspective, the law basically creates a preauthorization-like workflow for Medicare patients. There are many challenges to implementing clinical decision support, most notably doing so in a way that does not impact workflow."
PAMA was signed into law in 2014 and extends the authorization for Medicare reimbursement under current law and ends the practice of temporary "doc fixes" — stop gap measures to delay Medicare cuts — that had become an annual tradition in Washington, D.C.
The law was originally slated to begin January 2017, but was extended to January 2018 and again until January 2020.
As part of PAMA, the Centers for Medicare and Medicaid Services (CMS) requires physicians to embrace new, potentially money-saving technology such as AUC/CDS.
"This system is the beginning of Medicare requiring that exams ordered by clinicians are appropriate given the patient's clinical presentation and the indications specified by the clinician," said Kevin W. McEnery, MD, director of innovation in imaging informatics and professor of radiology at the University of Texas MD Anderson Cancer Center in Houston. "It represents an attempt by CMS to decrease the overall cost of imaging by encouraging studies that are appropriate for a given clinical presentation."
PAMA goes into effect in 2020, reimbursement denials for furnishing providers not documenting AUC consultation will not begin until 2021.
PAMA requires providers to:
Consult AUC prior to ordering advanced diagnostic imaging services, including CT, MR, nuclear medicine and PET, for Medicare patients.
In order to be reimbursed, the furnishing provider — generally the radiologist — must document the consultation with the ordering provider through a CMS-qualified CDS mechanism.
The new law targets eight priority clinical areas, including coronary artery disease, headache and hip.
Web Extras
To read more about the impact of PAMA on diagnostic imaging in emergency departments, access the Radiology study, "Access to Medicare Act on Use of Advanced Diagnostic Imaging in the Emergency Department: An Analysis of the National Hospital Ambulatory Care Survey," at RSNA.org/Radiology.
For more history about PAMA, access the Radiology study, "New CMS Clinical Decision Support Regulations: A Potential Opportunity with Major Challenges at RSNA.org/Radiology.