RSNA 2018 Honorary Members to be Honored are Bhargava, Parizel and Sosna
Honorary membership in RSNA is presented for significant achievement in the field of radiology.
---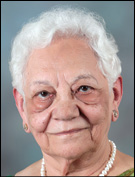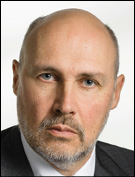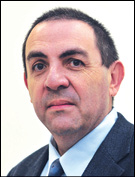 ---
During RSNA 2018, Sneh Bhargava, MD, Paul M. Parizel, MD, PhD and Jacob Sosna, MD will be awarded honorary memberships. They will receive their awards during Monday afternoon's plenary session, Nov. 26 at 1:30 p.m. in the Arie Crown Theater.

An internationally respected leader in radiology education, Sneh Bhargava, MD, is the medical director of Sitaram Bhartia Institute of Science and Research and chair of the department of radiology at Dharamshila Narayana Super Specialty Hospital, both in New Delhi. She is professor emeritus of the Department of Radiology at All India Institute of Medical Sciences (AIIMS), New Delhi.

An internationally recognized leader in the area of neuroradiology and MRI, with a focus on integrating scientific research with patient-oriented clinical applications, Paul M. Parizel, MD, PhD, is chair of the Department of Radiology at the Antwerp University Hospital, Belgium and founder of the neuroradiology division at the hospital. He is also a professor of radiology and a member of the board of trustees at the University of Antwerp.

An international leader in advancing clinical applications of abdominal imaging with cutting-edge CT technology, Jacob Sosna, MD, is the chair of the division of radiology at Hadassah Hebrew University Medical Center in Jerusalem, Israel. He is the current president of the Israel Radiological Association (ISRA).