RSNA Spotlight Course in Buenos Aires Draws Worldwide Audience
Attendees from more than 15 countries learned the latest in abdominal imaging
---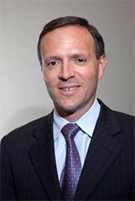 ---
The RSNA Spotlight Course, "Últimas Tendencias en Imágenes Abdominales," was held in Buenos Aires, Argentina, in June. Close to 300 attendees from 15 countries learned about the latest trends in abdominal imaging.
The Spotlight Course included didactic lectures and interactive, web-based RSNA Diagnosis Live™ sessions, which gave attendees the opportunity to test their knowledge and engage with renowned global leaders in abdominal imaging. This was the third RSNA Spotlight Course held completely in Spanish.
Course directors Jorge Soto, MD, chief of radiology at Boston Medical Center and chair of the department of radiology at Boston University School of Medicine, and Mariano Volpacchio, MD, a radiologist in the department of diagnostic imaging, Centro Rossi, Buenos Aires, led the two day program.
"These types of courses, so close to home for many of the participants, provide invaluable education and networking opportunities that benefit the practice of radiology throughout our region," Dr. Soto said.
Dr. Volpacchio echoed those sentiments. "The response following the course has been overwhelming positive and we hope to continue collaborating with RSNA to bring important education options to radiologists in Latin America," he said.
The next RSNA Spotlight Course, "Practical Applications of Artificial Intelligence," will be held Sept. 23-24 in Paris, France. Registration is open for this one-of-a-kind course in Europe that will focus on artificial intelligence (AI) and how it can improve workflow process and patient care. Presented in English, the course will provide the opportunity to learn from radiology leaders who are using and researching AI and network with your colleagues from all over the world.
Web Extras