Radiology Shortage in Scotland Underscores Need for a New Radiology Model
Leaders seek solutions to overcome radiology shortage in Scotland, the U.K.
BY MIKE BASSETT
April 23, 2018
---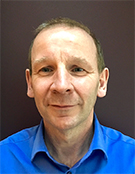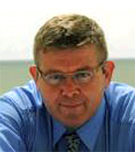 ---
While Scotland continues to search for radiologists to fill the deepening gap in the workforce, Scottish radiology leaders are stressing the need for a big-picture solution they say is necessary to solve the problem long-term.
Scotland has been grappling with a radiology shortage for the last several years due to a combination of chronic vacancies, low trainee numbers and increasing demand. In a 2017 statement, the Royal College of Radiology (RCR) reported that the shortage in Scotland "is well recognized and documented and is currently worsening."
"There are short-term solutions underway, but the long-term strategy has to be producing more radiologists," said Grant Baxter, MD, chair of the Scottish Standing Committee (SSC) of the Royal College of Radiologists (RCR).
In fact, Dr. Baxter and other Scottish radiology leaders believe there is a need to create a whole new radiology model that would include significantly increasing the number of radiology trainees each year — not only to fill current shortages but to address the wave of retirements planned in coming years.
The Scottish government and the SSC and RCR are working to address these shortages on a number of fronts. In February 2018 NHS launched a global outreach recruitment for radiology applicants in India, the U.S., Canada, western Europe and Australia. NHS is also investing in information technology (IT) to reach more patients remotely.
And in 2017, NHS unveiled plans to invest 4 million pounds in radiology programs to improve patient services and increase the number of specialist radiology training places in Scotland. The NHS plans to fund an additional 10 radiology training posts each year for five years beginning in 2018. As of 2016 (the most recent data available), there were just over 300 radiologists working full or part-time and 115 radiologists in training in Scotland, which has a population of 5.4 million, although the number of trainees has increased and now stands at more than 130 as of 2018.
Imaging Demand Increases
In fact, that need for more government-funded radiology positions is a key factor in the radiology shortage not only in Scotland, but the entire U.K., radiology leaders say. The U.K. has only 7.5 radiologists per 100,000 population, while the European average is 12.7 radiologists per 100,000 people, according to a 2016 census report by RCR, which has conducted a census for the past seven years. The 2016 Radiology article, "The U.S. Radiologist Workforce: An Analysis of Temporal and Geographic Variation by Using Large National Datasets," estimated that the U.S. has 11.4 radiologists per 100,000 people, although numbers vary dramatically by state.
In Scotland, where the number of radiologists trained over the last five years has increased by about a 1 percent a year, compared to an increase in demand that runs 11-13 percent per year, Dr. Baxter said. In 2016, 26 radiology training positions were added in Scotland. That number needs to double, Dr. Baxter said.
Hopefully, convincing radiologists that Scotland is a good place to practice will not be a difficult sell, said Edwin Van Beek, MD, PhD, SINAPSE chair of clinical radiology, Edinburgh Imaging, University of Edinburgh, and a native of The Netherlands who has been practicing in Scotland since 2009.
I'm very happy where I am," Dr. Van Beek said. "And the academic side of radiology is well supported. The capabilities here are immense with a full national PACS and images that are available nationally. With the introduction of a Safe Haven environment, which includes all images from around Scotland linked to clinical data, there are a lot of opportunities for big data research."
A full report on the radiology shortage in Scotland and the U.K. will appear in the June issue of RSNA News.