2018 RSNA Honorary Member, Sneh Bhargava, MD
---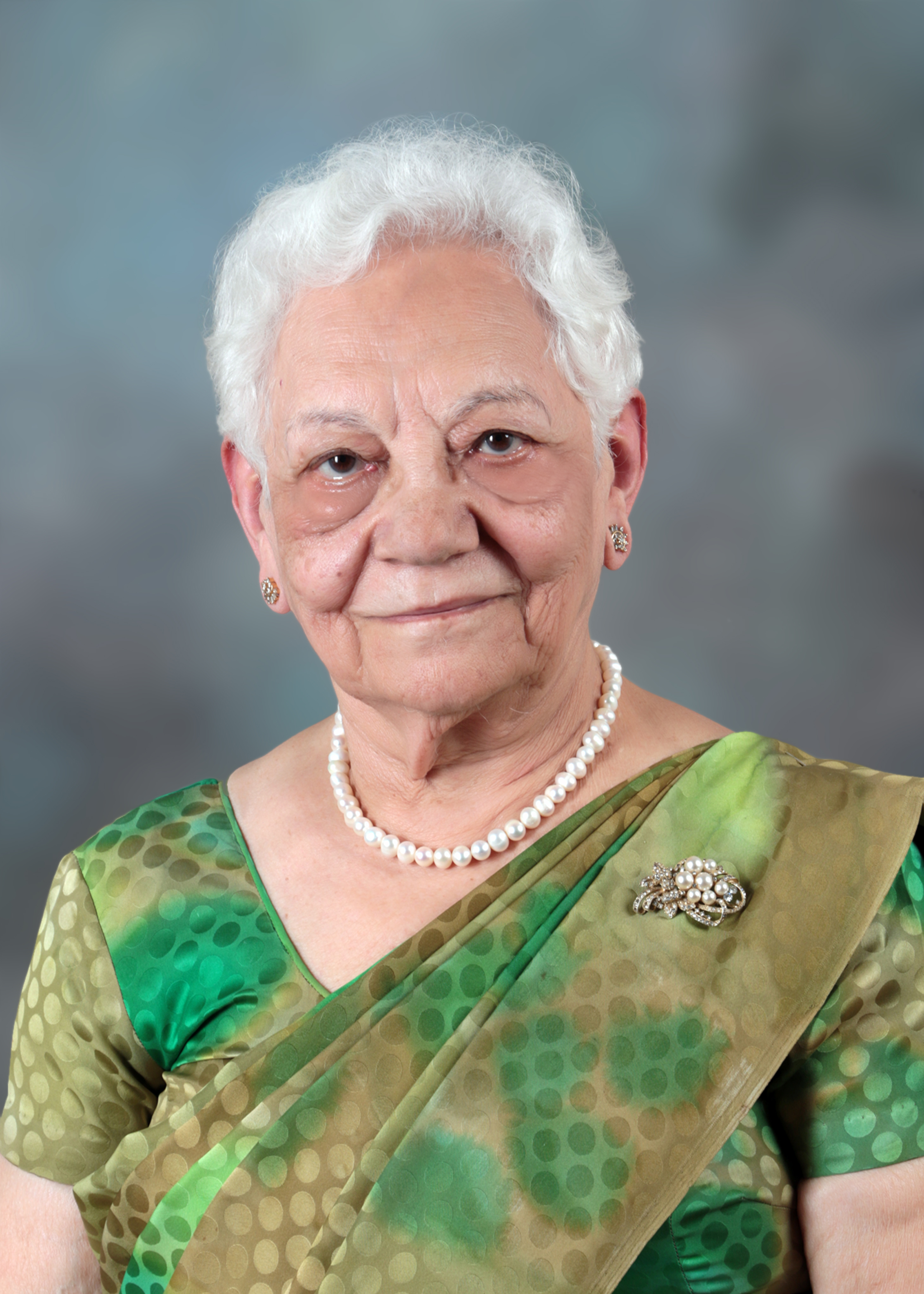 ---
An internationally respected leader in radiology education, Sneh Bhargava, MD, is the medical director of Sitaram Bhartia Institute of Science and Research and chair of the department of radiology at Dharamshila Narayana Super Specialty Hospital, both in New Delhi. She is professor emeritus of the Department of Radiology at All India Institute of Medical Sciences (AIIMS), New Delhi.

Dr. Bhargava received her medical degree from Lady Hardinge Medical College, New Delhi, and completed her fellowship in diagnostic radiology at Westminster Medical School (now the Imperial College School of Medicine), London. She returned to India with a DMRD awarded from the Royal College of Physicians and Surgeons.

"Dr. Bhargava is a true pioneer with an unrelenting zeal for learning," RSNA President Vijay M. Rao, MD, said. "Her tenure at AIIMS has left an undeniable mark on medicine as she trained and mentored generations of radiologists."

Dr. Bhargava joined AIIMS as an assistant professor and later became professor and chair of the Department of Radiology. She was involved in the development of the department's post-graduate medical school program, in which she worked to set standards for radiology education throughout India. She also advocated for the first CT scanner and ultrasound for AIIMS, which created new avenues of medical assistance for local patients as well as patients from Nepal, Bangladesh and Sri Lanka.

Named the first female director of AIIMS and the only one in its 60 year history, Dr. Bhargava also served as chair of the hospital board of directors. Over her 30 year career at AIIMS, she helped establish the departments of neuroradiology, cardiovascular radiology, oncoradiology, pediatric radiology and interventional radiology. She also established the Medical Education and Technology Center at AIIMS, designed to offer medical students with information about learning to teach in medicine. She also was part of the team that established The National Medical Journal of India.

Dr. Bhargava is a former president of the Indian Radiology and Imaging Association (IRIA) and has served as chair of several committees for the Medical Council of India. She has received numerous lifetime achievement awards including the Millennium Award 2000 from IRIA. She also received the Padma Shri, one of the highest civilian awards in India, for her distinguished contributions to medicine.

An international lecturer on radiology education, Dr. Bhargava works with institutions throughout the world to help establish post-graduate medical programs.