RSNA 2017 Opening Plenary Lectures Will Address the Future of Radiology
Begin your time at RSNA 2017 by attending the Opening Session Lectures
---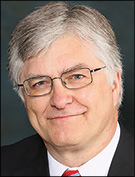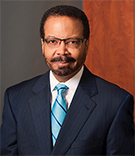 ---
Richard L. Ehman, MD, Roderic I. Pettigrew, PhD, MD, and Elias A. Zerhouni, MD, will present the RSNA 2017 Opening Session lectures.
Richard L. Ehman, MD, RSNA president, will open the RSNA 2017 plenary with his President's Address, "Is it Time to Reinvent Radiology?" In his lecture, Dr. Ehman will explore how innovations in medical imaging have often been the product of unique multidisciplinary efforts, harnessing biomedical science with physical science and engineering. Learn more about Dr. Ehman >>
Roderic I. Pettigrew, PhD, MD, will share the need for healthy longevity as the overarching goal of the healthcare enterprise, one that is even being pursued by the National Academy of Medicine. The vision shared in his lecture entitled, "Tomorrow's Radiology," is straightforward: to be born healthy, acquire no significant disease, live a long and satisfying life, and to reach the end of life without pain or suffering from disease. Dr. Pettigrew will discuss the role of biomedical imaging in reaching that goal. Learn more about Dr. Pettigrew >>
---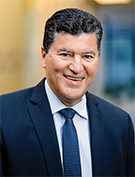 ---
Elias A. Zerhouni, MD, will discuss the role imaging plays in biomedicine and in realizing the core goal of personalized medicine: intervening before deterioration of function by predicting which patients will most likely benefit from novel therapeutics. His lecture is entitled, "Imaging Innovation in 21st Century Biomedicine – Challenges and Opportunities." Learn more about Dr. Zerhouni >>
The lectures will take place on Sunday, Nov. 26 at 8:30 a.m. in the Arie Crown Theater.