Impact Factors Increase for RSNA Journals
---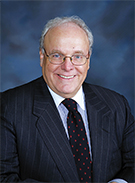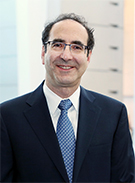 ---
In 2016, the RSNA journals Radiology and RadioGraphics showed gains in impact factor, according to the 2017 edition of Journal Citation Reports. An impact factor is a measure of the yearly average number of citations to articles published in a journal.
The latest impact factor for Radiology, edited by Herbert Y. Kressel, MD, is 7.296, up from 6.798 in 2015, with total citations up from 48,521 to 50,983. The impact factor for RadioGraphics, edited by Jeffrey S. Klein, MD, is 3.427, up from 2.523, with citations increasing from 8,820 to 10,286.
Radiology is ranked second among radiology, nuclear medicine and medical imaging journals. RadioGraphics jumped to 24 from its 2015 rank of 40.
Published regularly since 1923 by RSNA, Radiology has long been recognized as the authoritative reference for the most current, clinically relevant and highest quality research in the field of radiology.
Launched by RSNA in 1981, RadioGraphics is one of the premier education journals in diagnostic radiology.

Web Extras