First Impression - April 2017
These stories were originally featured in Digital First:
---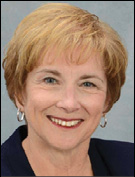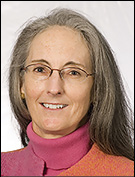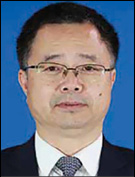 ---
SIR Announces 2017 Gold Medal Honorees
Gold medals were awarded to Katharine L. Krol, MD, Jeanne M. LaBerge, MD, PhD, and Gao-Jun Tang, MD, at the Society of Interventional Radiology (SIR) annual meeting held recently in Washington, DC.
A past president of SIR, Dr. Krol has been a devoted proponent in economics and in health policy for the society. Dr. Krol is a former member of the RSNA Public Information Advisors Network and served on the RSNA Technical Exhibits Committee.
Dr. LaBerge is a professor in residence at the University of California, San Francisco (UCSF), and chief of interventional radiology at UCSF's Mount Zion Campus. She is a past manuscript reviewer for Radiology and former chair of the RSNA Vascular/Interventional Radiology Education Exhibit Subcommittee for the annual meeting.
Dr. Teng is chair of radiology at Zhongda Hospital, Southeast University, China, and president of Zhongda Hospital.
RSNA 2016 Annual Report Now Entirely Digital
RSNA has always been at the forefront of radiology. Now, the Society is expanding its leadership position on the digital frontier as well. For the first time since the Society began publishing an annual report, the 2016 installment is presented entirely online.
In addition to content detailing vital financial data, the annul report spotlights the 102nd Scientific Assembly & Annual Meeting, research, education and more. Read more details from the RSNA 2016 Annual Report or access the entire report at RSNA.org/Annual-Report.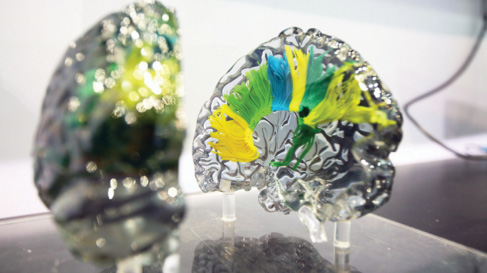 Apply by May 1 for RSNA Eyler Fellowship
Applications are being accepted for the RSNA William R. Eyler Editorial Fellowship.
The three-week Eyler fellowship offers the opportunity to work with Radiology Editor Herbert Y. Kressel, MD, in Boston and RadioGraphics Editor Jeffrey S. Klein, MD, in Burlington, VT. The fellow will visit the RSNA Publications Department at RSNA headquarters in Oak Brook, IL, and will work with the RadioGraphics editorial team at RSNA 2017. The fellowship lasts one month.
Apply by May 1 to be considered for the William R. Eyler Editorial Fellowship.
To learn more and to apply, go to: RSNA.org/RSNA_Editorial_Fellowships.aspx.
Nominate Radiology Articles for the 2017 Margulis Award
The Nominating Committee for the Alexander R. Margulis Award for Scientific Excellence is accepting nominations from readers for Radiology articles published between July 2016 and June 2017. The main selection criteria are scientific quality and originality. Please send your nomination, including the article citation and a brief note highlighting the reasons for the nomination, to Pamela Lepkowski, assistant to the editor, plepkowski@rsna.org.
Deadline for Nominations
June 10
Numbers in the News
10... Approximate number of hours needed to create a 3-D printed model of a young girl's scoliotic spine, which surgeons used to guide a complex procedure. Read about radiology's role in the multidepartment collaboration here.
5,089... Number of academic radiologists included in a study analyzing gender differences in academic radiology. Read what reseachers found here.
54,000... Approximate number of registrants at RSNA 2016, one of the many highlights outlined in the RSNA 2016 Annual Report. Read more here.