The Netherlands, Turkey Spotlighted at RSNA 2016 Country Presents Sessions
This year's sessions focus on neurological disease and neuroradiology
BY CINDY LENART
September 01, 2016
---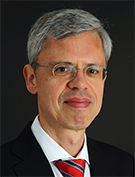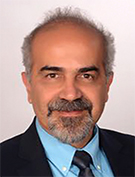 ---
With more than 10,000 international professional attendees in attendance, the RSNA annual meeting continues to shine the spotlight on top research from across the globe. This year, at RSNA's 102nd Scientific Assembly and Annual Meeting, the Society honors the Netherlands and Turkey with its Country Presents series, acknowledging the nations that are helping shape the global future of radiology. The sessions are held Monday, Nov. 28, and Tuesday, Nov. 29, respectively, and can also be viewed live or on-demand through the RSNA 2016 Virtual Meeting.
The Netherlands Focuses on Neurological Disease
The Netherlands Presents featured session will look at "Advances in Neuro-degenerative and Neurovascular Diseases."
Meike Vernooij, MD, PhD, will present The Rotterdam Scan Study aimed at predicting stroke and dementia based on population imaging; Mark van Buchem, MD, PhD, will present the Heart-Brain Connection Study evaluating hemodynamic contributions to cognitive decline; and Jeroen Hendrikse, MD, PhD, will discuss experiences in the Virtual Institute of Seven Tesla Applications (VISTA), evaluating high-resolution brain imaging in old age. Finally, Charles Majoie, MD, PhD, interventional neuroradiologist and head of the Department of Neuroradiology at Academic Medical Center, Amsterdam, the Netherlands, and chair of the Dutch Society of Neuroradiology, will discuss the "Multicenter Randomized Clinical Trial of Endovascular Treatment of Acute Ischemic Stroke in the Netherlands" (MRCLEAN) and follow-up results.
Example of how nationwide intensive multidisciplinary collaboration may change clinical practice in a short time frame," Dr. Majoie said. "We demonstrated that IA [intra-arterial aneurysm] treatment of acute ischemic stroke using mechanical thrombectomy with retrievable stents significantly improves outcome in patients with proximal large vessel occlusions."
Dr. Majoie said that after the MRCLEAN research was published in the New England Journal of Medicine, the results were confirmed by four other trials in 2015.
The MRCLEAN group collaborates with six other acute ischemic stroke interventional trial groups — collectively known as the HERMES collaboration — pooling data that enables robust analyses of the subgroups. The HERMES collaboration is spearheaded by Mayank Goyal, MD, Calgary, Alberta.
"During teleconferences and faceto- face meetings at conferences like RSNA, we can share experience and knowledge to further improve personalized care for our patients," Dr. Majoie said.
Presenting research results on behalf of the Radiological Society of the Netherlands (NVvR) is a great honor, he said. "The Netherlands is a small country with excellent infrastructure to perform high quality research," Dr. Majoie said.
Turkey Looks to the Future of Radiology, Neuroradiology
Turkey Presents at RSNA 2016 will include the presentation, "The Meaning of Evolution for Radiology and Medicine" and "Advances in Neuroradiology."
Tamer Kaya, PhD, an interventional radiologist with Acibadem Healthcare Group, Turkey, and president of the Turkish Society of Radiology (TSR), said the topic was selected to draw attention to the practice of evolution in medicine and its advantages for medical education in an international platform offered by RSNA. "Evolutionary medicine is growing," he said. "As radiologists, nearly all of our practice is about three dimensional imaging of the body. Evolution shows us another dimension.
"Taking this topic into consideration at an international meeting will provide attendees with educational sessions and will make a huge contribution to medical practice," he said.
The neuroradiology session, "Hemodynamic Basics Governing Endovascular Treatment of Intracranial Aneurysms," will focus on underlying hemodynamic factors leading to aneurysm formation and the biochemical definition of endovascular aneurysm treatment.
Attendees from the Netherlands and Turkey will be recognized with badge ribbons during these special courses and attendees will be able to visit the countries' booths throughout the week to learn about the radiology communities in the Netherlands and Turkey.
Web Extras