Radiologists Visit Mongolia through RSNA International Education Program
---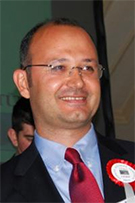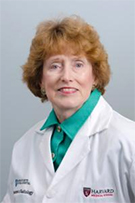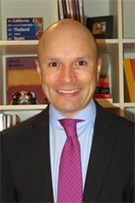 ---
Three radiologists are taking their medical expertise to Mongolia as part of the RSNA International Visiting Professor Program (IVP) that fosters international relations among radiology societies to assist with medical education in developing and newly developed nations.
Theresa C. McLoud, MD, Carlos Torres, MD, and Muşturay Karçaaltincaba, MD, will embark Tuesday on the 11-day trip.
The program is mutually beneficial. The visiting team of radiologists informs local doctors and hospitals about the latest advances in diagnostic and therapeutic radiology. In turn, the visiting professors experience firsthand the obstacles faced by medical professionals in the host countries.
"I have always had an interest in international relations and global health as it applies to radiology," said Dr. McLoud, a thoracic radiologist, program director and vice chair for education at Massachusetts General Hospital and a professor of radiology at Harvard Medical School, both in Boston.
"The visiting professor program provides me and my colleagues with a unique opportunity to share experience and expertise in radiology with the global radiologic community," said Dr. McLoud, who was president of RSNA in 2008. "It is a privilege and an honor to participate in this program. I particularly look forward to the interactions with residents and trainees in Mongolia."
During the trip, the professors will attend the Mongolian Congress of Radiology, organized by the Mongolian Radiological Society. The trip also includes time visiting and lecturing at several hospitals in the area.
"This program is extremely important to me because it will give me the opportunity to share unique academic and cultural experiences with the residents and staff radiologists not only during the site visits in Ulaanbaatar but also during the Mongolian Congress of Radiology," said Dr. Torres, a neuroradiologist in the Department of Medical Imaging at The Ottawa Hospital, Ontario. "I have no doubt the visit will be mutually beneficial and will likely result in long-lasting relationships and future collaborations."
In addition to the other activities, Dr. Karçaaltincaba, a professor of radiology and chief of CT service at the Hacettepe University School of Medicine in Ankara, Turkey, will conclude his trip with a visit to the Terelj National Park.
"Teaching and sharing are among the great joys of my life," Dr. Karçaaltincaba said. "This opportunity will allow me to share my academic and working experience with radiologists practicing in Mongolia. In addition, as a Turkish radiologist, our ancestors used to live in the Mongolian territory and I will be able to visit Turkish monuments and inscriptions dating back to the 7th and 8th centuries."
The IVP was founded in 1986 and is administered by RSNA's Committee on International Relations and Education. This trip is supported by Fujifilm Medical Systems.