BOOST Forges Ties Between Radiology, Radiation Oncology
Since 2007, the RSNA BOOST program has offered the perfect forum—the RSNA annual meeting—to bring radiologists and radiation oncologists together to improve care for cancer patients
BY MIKE BASSETT
July 01, 2016
---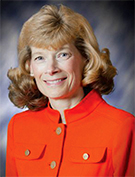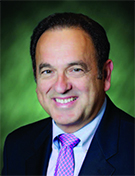 ---
Nearly a decade since it was introduced, the RSNA BOOST program has become a staple of RSNA annual meetings and con­tinues to build on its core goal of bringing radiologists and radiation oncologists together to improve patient care.
Under the leadership of the RSNA Board of Directors and then-board mem­ber Sarah Donaldson, MD, BOOST (Bol­stering Oncoradiologic and Oncoradio­therapeutic Skills for Tomorrow) was the brainchild of the RSNA Oncologic Imag­ing and Therapies Task Force with guid­ance from former co-chairs David Panicek, MD, and the late Steven Leibel, MD.
Since it was first added to the RSNA annual meeting in 2007, BOOST has drawn hundreds of attendees to the four-day program that continues to forge ties between radiology and radiation oncology.
One of the goals was to further engage radiation oncologists at the RSNA annual meeting, said Bruce Haffty, MD, RSNA Board of Directors liaison for science who also co-chaired the task force.
"The radiation oncology component of the annual meeting is relatively small, so providing radiation oncologists with a program they could identify with was one of the driving forces behind it," said Dr. Haffty, interim director, Rutgers Cancer Institute of New Jersey, and professor and chair, Department of Radiation Oncology, Robert Wood Johnson Medical School and Rutgers New Jersey Medical School.
It was also becoming increasingly clear that imaging — both from a planning and delivery perspective — was a key compo­nent of radiation oncology and that RSNA annual meetings provided the ideal forum to bring the two disciplines together.
BOOST sessions are structured according to disease site. For example, during last year's annual meeting, the Monday BOOST sessions focused on head/neck and gynecology.
Dr. Haffty said the BOOST for­mat has traditionally involved three components — a morning session focusing on anatomy, a mid-day session focusing on education, and an afternoon session that is case-based. That format has remained essentially the same except for the addition of a contouring compo­nent around 2010. Participants include radiation oncologists and diagnostic radiologists. "People come into that con­touring session and many have even done homework before the session," Dr. Haffty said. "It could be focused on pancreatic cancer and the par­ticipants would work on issues including where they should contour, and whether to treat the pancreas or treat the lymph nodes. It's web-based and very hands-on."
The contouring session basically works like a collaborative workshop, with attend­ees assisting each other during the exercises. "One nice thing about the contour­ing session is that radiation oncologists and diagnostic radiologists are learning together," Dr. Haffty said. "So it has become a very popular session."
BOOST Expands in Scope, Popularity
What kind of an impact has the BOOST program had in nearly a decade of sessions?
"It's certainly been well received," said Colleen Lawton, MD, vice-chair of the Department of Radiation Oncology at the Medical College of Wisconsin, Milwaukee, who has presented numerous BOOST sessions over the years. "I have always received positive feedback during my sessions and people show up year after year."
Dr. Haffty agreed. "People vote with their feet, and BOOST is still a very popular program at the RSNA annual meeting." As a frequent presenter of sessions on prostate cancer, Dr. Lawton said the BOOST pro­gram provides radiation oncolo­gists with both a refresher and an opportunity to review the new, cutting-edge methods used to treat certain cases of prostate can­cer. And from a diagnostic radiol­ogy perspective, Dr. Lawton said these sessions help on a number of levels.
"They help us understand how diag­nostics can help radiation oncologists in terms of making good decisions for our patients," Dr. Lawton said. Radiation oncologists agree the sessions are mutually beneficial.
"The RSNA BOOST program is really a revolutionary educational effort fulfilling the needs of both radiation oncologists and radiologists who look after cancer patients," said Simon S. Lo, MD, profes­sor of radiation oncology and director of neurologic radiation oncology, University Hospitals Seidman Cancer Center, Case Western Reserve University, Cleveland.
Dr. Lawton likes to remind BOOST presenters that they are speaking to both radiation oncologists and radiologists. In preparing her RSNA 2016 Annual Oration in Radiation Oncology, "Prostate Cancer: Improving the Flow of Research," Dr. Lawton said, "Clearly I have to be able to speak to our diagnostic colleagues."
The relationship between radiologists and radiation oncologists has always been "collegial and symbiotic because of the dependence of the oncologic piece on diagnostics, and vice versa," Dr. Law­ton noted. "What BOOST does is help develop a better understanding of how radiologists and radiation oncologists can specifically better manage their patients."