Simulation Effective in Gauging Residents' Communication Skills
Simulation training is emerging as an effective method for teaching radiology residents, researchers say
BY FELICIA DECHTER
February 01, 2016
---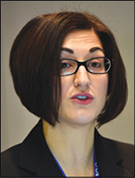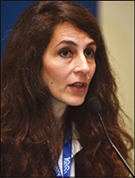 ---
Simulation training is a promising method for teaching and assessing residents' communication abilities, according to the presenter of an RSNA 2015 session.
"Simulation is a great way to teach and evaluate residents' communications skills because prior studies have shown that training courses that allowed radiologists to practice delivering bad news not only improved performance, but also significantly altered attitudes and beliefs about importance of psychosocial issues and communication," said Carolynn DeBenedectis, M.D., an assistant professor of radiology at the University of Massachusetts Medical School (UMass) in Worcester.
In March, Dr. DeBenedectis conducted simulation training at the interprofessional Center for Experiential Learning and Simulation (iCELS) at UMass to develop a curriculum to teach radiology residents communication aptitude through simulation.
Using the Gap-Kalamazoo Communication Skills (GKCS) assessment form, a validated instrument developed to assess communication skills, she was able to obtain an objective measurement of residents' communication skills and identify specific areas needing improvement.
Current first- and fourth-year radiology residents with no former communication skills training participated in six baseline scenarios with trained professional patient "actors." Plots included error and apology, delivering bad news, canceling examination/procedure, radiation risk counseling, delivering results in pediatric imaging, and interactions with an angry referring physician. The GKCS form was used as a benchmark of resident performance by attending radiologists with prior communication skills training and by the patient actors involved.
Activities were videotaped and residents were immediately debriefed with several teaching points identified. Following a two-week washout period and additional training, residents participated in a second similar simulation.
These results showed that the average GKCS score for all the residents improved to 79 percent in Part 2 compared to 74 percent in Part 1. Fourth-year residents performed better on both Part 1 and 2 when compared to first-year residents.
The findings initially surprised Dr. DeBenedectis. She thought that first-year residents would have better communication skills given their recently completed internships which involve considerable patient contact and more opportunity to communicate with patients directly.
"In retrospect, it does make sense that the fourth-year residents did better, as they have been practicing radiology-specific communication skills for the last four years of residency," Dr. DeBenedectis said. "In addition, the fourth-year residents may be more confident, given their increased experience in the field."
Evolving Beyond Conventional Methods
Simulation has great potential for training radiologists, said another session speaker, Laura Fayad, M.D., of the Johns Hopkins University School of Medicine in Baltimore.
She explained that while conventional teaching with the "case conference" in radiology residency is a form of simulation, there are now more formalized and sophisticated simulation techniques available for education. These include computer-based techniques, the integration of 3-D imaging models, physical models, mannequin or cadaver models and hybrid simulation systems.
"The conventional philosophy of medical teaching was 'see one, do one, teach one.' However, our thinking has evolved with the availability of simulation tools," Dr. Fayad said. "We can now give the trainee an opportunity to practice all aspects of a procedure, including the distracting aspects that are not directly related to the task at hand, such as interfacing with the nursing staff and equipment."