Professors Travel to Mexico for RSNA International Education Program
---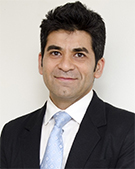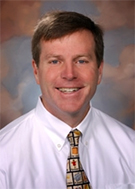 ---
On July 5, radiologists Thomas C. Winter, M.D., and Dushyant V. Sahani, M.D., will embark on a seven-day trip to Mexico, as part of RSNA's International Visiting Professors (IVP) program that fosters international relations among radiology societies to assist with medical education in developing and newly developed nations.
RSNA annually sends a team of visiting professors to developing countries to inform local doctors and hospitals about the latest advances in diagnostic and therapeutic radiology. In turn, the professors experience firsthand the obstacles faced by medical professionals in the host countries.
"Even though I'm going there as a visiting professor, I find that on trips like these I always end up learning more valuable medical information than I impart," said Dr. Winter, a radiology professor and director of body imaging at University of Utah Health Care, Salt Lake City. "In addition, it's a great way to meet and make new lifelong friends."
"I wish to make a small impact on their learning of modern technology," said Dr. Sahani, a staff radiologist in the Division of Abdominal Imaging and director of CT at Massachusetts General Hospital in Boston. "I also look forward to making new friends and gaining wisdom from their unique healthcare experience and rich culture."
In addition to speaking at the Mexican Federation of Radiology and Imaging meeting in Cancun, Dr. Winter will travel to Guadalajara and Dr. Sahani will travel to Monterrey to teach at local hospitals.
The RSNA IVP program was founded in 1986 and is administered by RSNA's Committee on International Relations and Education. This program is supported by Agfa HealthCare.
Upcoming 2015 IVP trips are planned for Nicaragua, Chile and Bangladesh.