Radiologists See Increased Pay for Second Year
Radiology salaries increased for the second straight year according to a survey ranking radiologists among the highest compensated specialties
BY MIKE BASSETT
December 01, 2015
---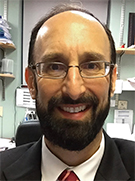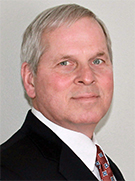 ---
Radiologists realized salary increases for the second consecutive year, according to the American Medical Group Association (AMGA). The 2015 Medical Group Compensation and Productivity Survey ranks radiology among the most highly compensated specialties.
In this year's report, AMGA received survey responses from 251 medical groups representing more than 73,000 providers.
The survey shows that the median compensation levels for non-interventional radiologists increased by 1.6 percent, from $476,013 in 2013 to $483,660 in 2014, while compensation for interventional radiologists jumped 11.4 percent in the same time period. (See graphs)
"It's always good to see that compensation is going up," said David Yousem, M.D., M.B.A., a professor in the Department of Radiology, vice-chair of program development and director of neuroradiology at Johns Hopkins Hospital in Baltimore, and a nationally recognized expert in radiology economics. "We are working harder, but we continue to get maximum efficiency."
A look at the radiology compensation numbers—and productivity numbers as represented by work RVUs (relative value units)—over a longer period of time suggests that while radiologists are earning more money, they are also working more efficiently.
Interventional Radiology Salary Increase "an Anomaly"
While the numbers for interventional radiologists may seem out of step with previous compensation reports (last year's survey showed a 2.7 percent increase in compensation and a 5.8 percent increase in work RVUs from 2012 to 2013 for interventional radiology), Tom Dobosenski, president of AMGA Consulting Services, said that taking a long-term look at the data is a better way to put the numbers for interventional radiology in perspective.
He pointed out that it's not unusual to find "anomalies" in a compensation survey, particularly when it comes to high-income specialties where large practices might report their data one year and fail to do so the next.
"We always suggest that people blend data from a longer length of time rather than looking at one-year periods," Dobosenski said.
An examination of collections data also helps put the interventional radiology survey results in perspective, Dr. Yousem said.
"Even though RVUs went down, collections actually went up," he said, pointing out that mean net collections for interventional radiology increased from $893,546 in 2013 to $975,380 in 2014. Net payments per RVU in 2014 were $73.62 compared to $65.24 in 2013. "So even though RVUs were lower, they were collecting more for the work they were doing."
One explanation for this may be that payer mixes are changing, according to Dr. Yousem.
"For example, in Baltimore many private practices contract with insurers at rates that are less than what Medicare pays, while hospitals like the University of Maryland Medical Center and Johns Hopkins contract at higher than Medicare rates," he said. "This may suggest that more procedures are being performed at facilities that charge more to the payers than Medicare rates."
Radiology Among Most Highly Compensated Specialties
Overall, compensation for medical specialties increased by 5.9 percent, while work RVUs increased by 1.1 percent in 2014. Surgical specialties saw a 3.5 percent increase in compensation and a 0.6 percent decrease in RVUs, while primary care saw no change in compensation and a 0.2 percent decrease in work RVUs.
"I would have expected to see primary care go up at a faster pace than it did over the past several years, particularly with the shift to preventive medicine and value-based compensation structures," Dobosenski said.
"When you look at radiology, these numbers sort of map where the market is going for a lot of specialties," Dobosenski added. "There are specialties that have seen larger increases in compensation over the last few years, such as cardiology, but a lot of medical and surgical specialties have been relatively flat this year."
As for the future, both experts say they believe there really isn't much room for more efficiency in radiology practices. "With PACS and RIS and voice recognition we are pretty much maxed out," Dr. Yousem said. "I don't know how we are going to get more efficient in reading more cases per unit time. So I don't expect to see RVUs increase that much from the standpoint of work efficiency."
However, Dr. Yousem suggests that neuro-interventional radiologists should benefit from the results of recent stroke trials, such as the ESCAPE clinical trial, which demonstrated that overall stroke mortality rates can be reduced with endovascular neuro-interventional clot removal procedures. "This should continue to be an area of growth for neuro-interventional radiologists," he said.
Health Policy Focus of RSNA 2015 Sessions

Watch RSNA News for a report on RSNA 2015 sessions covering issues including the CMS 2017 mandate for clinical decision support and trends in radiologists' reimbursement including the role of relative value units (RVUs).