Decision Support Software Aids Imaging Utilization Management
Computerized physician order entry with clinical decision support can decrease the frequency of inappropriate imaging at a rate similar to that of radiology benefit management companies
BY RICHARD S. DARGAN
September 01, 2014
---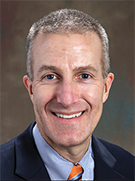 ---
While radiology benefit management (RBM) companies continue to play a major role in managing the utilization of advanced diagnostic imaging, computerized physician order entry (CPOE) software, enhanced by real-time clinical decision support (CDS) is quickly gaining ground as an effective imaging utilization management tool.
RBM companies emerged in the 1990s and quickly became the dominant player in the radiology utilization management market. Today, approximately 90 million Americans are covered by RBMs and payers have credited these companies with reducing costs associated with imaging. But as healthcare continues to move toward the widespread adoption of electronic healthcare records (EHRs), the industry is increasingly turning to evidence-based CDS tools, which can be easily integrated with computerized ordering and EHRs.
"Traditionally, insurance companies have outsourced imaging utilization management to RBM companies," said Richard Duszak Jr., M.D., chief medical officer of the Harvey L. Neiman Health Policy Institute and vice-chair for health policy and practice at the Emory University School of Medicine in Atlanta. "But the technology for CPOE with decision support has improved and the software has become more easily embedded into EHRs, which is spurring a shift away from using RBMs."
The balance is shifting fairly quickly. When Dr. Duszak co-authored a two-part article about utilization management in the October 2012 issue of the Journal of the American College of Radiology (JACR), market penetration of CPOE with CDS was limited due to costs and software issues.
"At the time of the article, technological enablers weren't there, and they weren't embedded enough," he recalled. "All of those pieces have improved, while challenges of RBMs have remained largely the same."
Federal laws now back the use of CDS tools. Beginning January 2017, ordering physicians will be required to consult appropriateness criteria when ordering advanced imaging procedures for Medicare patients and the secretary of the U.S. Department of Health and Human Services must identify CDS tools to help physicians navigate appropriateness criteria. The American College of Radiology has long advocated for the use of CDS systems.
There is already mounting evidence suggesting that CPOE with CDS can decrease the frequency of inappropriate imaging at a rate similar to that of RBM companies, Dr. Duszak said. A January 2011 JACR study concluded that targeted use of imaging CDS is associated with large decreases in the inappropriate utilization of lumbar MR imaging for back pain, head MR imaging for headache and sinus CT for sinusitis. A study published in April 2009 in Radiology found substantial decreases in the growth of outpatient CT and ultrasound procedure volume coincident with CPOE implementation.
Radiologist Consultation Reduces Radiation Exposure
Nevertheless, RBMs will continue to play a significant role in imaging utilization management for millions of consumers for the foreseeable future. Radiologists who consult for RBMs can make a big difference in reducing unnecessary radiation exposure by providing guidance to other physicians, experts say.
In a study presented at RSNA 2013, Mark D. Hiatt, M.D., M.B.A., executive medical director for Regence BlueCross BlueShield of Utah in Salt Lake City, examined the impact radiologists had when consulting for RBMs. Dr. Hiatt examined records of 5 million subscribers to a national health plan from 2009 to 2010. In that time, radiologist consultations led to the cancellation of more than 19,000 CTs and the changing of more than 5,000 CT exams to other modalities including MR and ultrasound, sparing patients the radiation equivalent to more than 7 million posteroanterior chest X-ray equivalents.
Dr. Hiatt, who is also presenting an RSNA 2014 session on RBMs (See sidebar), named three key reasons for inappropriate imaging: wrong choice of modality; incorrect timing; and incorrect protocol, such as when contrast media is used when a non-contrast approach may be more appropriate.
The results of Dr. Hiatt's research show the impact radiologists may have in reducing unnecessary imaging by providing expert guidance to other physicians. "It's always better to get the right test the first time rather than the second or third time," Dr. Hiatt said. "Encouraging adherence to guidelines saves millions of dollars while avoiding unneeded procedures and the negative consequences of false positives from those uncessary tests."
Imaging Volume Shows Decrease
Overall, one recent study points to a reduction in imaging volume. A study in the July 2013 issue of JACR conducted by the Neiman Institute and co-authored by Dr. Duszak found that physicians are ordering diagnostic imaging exams as an increasingly lower percentage of their interactions with Medicare patients. The number of physician visits by patients 65 years of age or older resulting in an imaging exam dropped from 12.8 percent in 2003 to 10.6 percent in 2011, and Medicare spending per enrollee for imaging declined from $418 in 2006 to $390 in 2011.
While the numbers suggest that initiatives to reduce unnecessary imaging are paying off, there is concern within the specialty about the effects these efforts will have on access to necessary examinations. "There have been so many efforts in recent years to decrease the cost of imaging and raise the bar to receive imaging, but at what point do we curtail imaging so much that we decrease access?" Dr. Duszak asked. "The answer to this will take years to play out."
In the meantime, radiologists will play an important role in ensuring that appropriate imaging remains accessible to patients, particularly through their interactions with referring physicians.
"Radiologists shouldn't stay shut away in the dark room," Dr. Duszak said. "They need to take ownership of their studies and be a part of the shared decision-making process."


Mark Hiatt, M.D., M.B.A., executive medical director for Regence BlueCross BlueShield of Utah in Salt Lake City, will present the lecture, "Radiologists Are from Mars, Radiology Benefit Managers Are from Venus: Secrets of Dealing with Radiology Benefit Management Companies," as part of the Hospital Administrator Symposium on December 3 at RSNA 2014.
Registration for this and all RSNA 2014 sessions is underway at RSNA.org/Register.
Dr. Hiatt discussed the impact radiologists have when consulting for RBM companies at last year's annual meeting, including: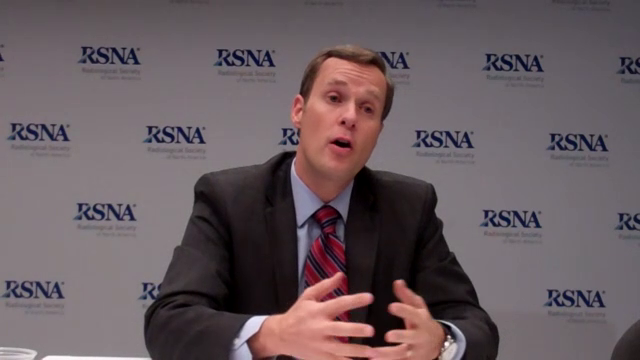 Web Extras
Access the articles, "Utilization Management in Radiology, Part 1: Rationale, History, and Current status," "Utilization Management in Radiology, Part 2: Perspectives and Future Directions," and "Effectiveness of Clinical Decision Support in Controlling Inappropriate Imaging," in the Journal of the American College of Radiology, at JACR.org.
Access the study, "Effect of Computerized Order Entry with Integrated Decision Support on the Growth of Outpatient Procedure Volumes: Seven-year Time Series Analysis," in the April 2009 issue of Radiology, at RSNA.org/Radiology.