The latest updates and announcements
Attend RSNA 2020 Virtually
RSNA 2020 will be delivered virtually, which means connecting with your peers and industry representatives at the world's largest medical imaging conference is easier and more affordable than ever.
This year's meeting provides a seamless experience while delivering high-quality educational opportunities. Interactive science and education offerings including Q&A with presenters during many sessions and chat features for networking will bring RSNA 2020 to life. An extensive on-demand catalog will offer more CME opportunities than ever before, and the Digital Presentation System will house more than one thousand electronic science and education presentations.
The sample schedule below demonstrates how sessions will be organized during a typical day of the virtual meeting. Watch for the Annual Meeting Preview issue of RSNA News mailing in November for more information about how to navigate the meeting.
Sample Meeting Day
• 7-8 a.m.
Corporate Programming
• 8-8:15 a.m.
Daily Opening
• 8:30-11 a.m.
Science and Education Sessions
Industry Presentations
• 11 a.m.-Noon
Plenary Session
• Noon-2 p.m.
Industry Hour
Dedicated time to visit Virtual Exhibition
• 2-6 p.m.
Science and Education Sessions
Industry Presentations
• 6-9 p.m.
Corporate Programming
The Virtual Exhibition offers an expansive lineup of the leading vendors in medical imaging with exclusive exhibitor and corporate programming throughout the week. Discovery and networking opportunities include Lunch & Learns, product demonstrations, live chat and meeting scheduling. Attendees will have ample opportunities to network with exhibitors one-on-one and discover the latest innovations in equipment and software.
RSNA 2020 Registration Open
There is no better time to be a member of RSNA, because members who register receive free premium access to RSNA 2020. This includes a seven-day, all-access virtual conference pass with CME opportunities, and access to on-demand Virtual Meeting sessions through April 30, 2021.
Invite a colleague to enjoy the quality education and connections you have come to expect from RSNA.
Non-members who register by Oct. 1 will have access to early-bird rates. All conference packages will increase by $100 on Oct. 2.
Visit RSNA.org/Register to register for RSNA 2020.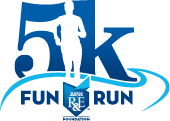 5K Fun Run
We may not be in Chicago this year, but we can still come together for a good cause by participating in the virtual 5K Fun Run.
Your participation supports the R&E Foundation grants and awards that advance radiologic research, education and practice.
Whether you run or walk, you can complete the Fun Run at any point during the RSNA 202 on the course - or treadmill - of your choice. Sign up at RSNA 2020 registration at RSNA.org/Register.