Health Care Systems and Industry Respond to Climate Change
Environmentally friendly initiatives aim to conserve natural resources and protect human health
BY JENNIE MCKEE
September 20, 2023
---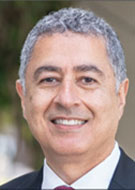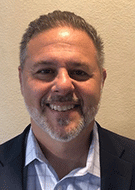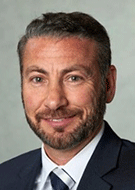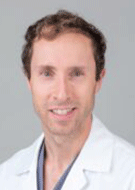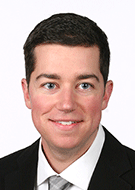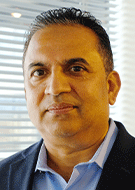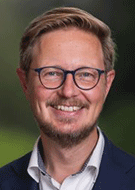 ---
This is the third in a series of articles addressing radiology's role in climate change. Read part one and part two.
As experts sound the alarm about climate change, health care systems and industry are working to use more sustainable practices in health care—including in radiology.
"Embedding sustainable practices in health care operations is important because the climate crisis is a health crisis," said Vahid Yaghmai, MD, professor and chair of the Department of Radiological Sciences at the University of California Irvine (UCI) School of Medicine, part of UCI Health, a health system that prioritizes reducing its carbon footprint.
Dr. Yaghmai noted that individuals and communities are impacted by climate change in numerous ways. Health care is unique, he said, in that it both contributes to and is burdened by the negative effects of climate change.
"However, we also have a great potential to make a difference," Dr. Yaghmai said.
Constructing Healthier Buildings
To support efforts towards sustainability in health care, UCI Health is building an all-electric central plant that will use 100% clean electricity.
According to Paul Da Veiga, director of planning, design and construction at UCI Health, and Tony Dover, energy management and sustainability officer, in the planning administration at UCI Health, this plant will decarbonize the energy needed to run the campus.
"Our goal was to eliminate the need for natural gas entirely," Da Veiga said.
UCI Health has decommissioned a natural gas cogeneration plant, which decreased the health system's natural gas usage by more than 30%, noted Dover, who added that the health system is also investing in energy efficiency and carbon reduction projects to improve building performance.
"Based on surveys of other health care projects, it appears that this will be the first all-electric central plant designed for a hospital of this size in the U.S.," Da Veiga added.
UCI Health's multidisciplinary approach to reducing its carbon footprint also involves eliminating the use of high carbon intensive inhaled volatile anesthetics in the operating room, reducing the use of nitrous oxide and evaluating its supply chain to identify opportunities to increase environmentally preferable purchasing.
Turning Operating Room Waste to Savings
As the co-founder of PeriOp Green, Matthew Meyer, MD, assistant professor of anesthesiology at the University of Virginia, sees waste reduction as a way for health systems to save money. The company uses computer vision, a field of computer science that focuses on enabling computers to identify and understand objects and people in images and videos, to analyze operating and procedure rooms, track the use of sterile surgical items and assist administrators and proceduralists with waste reduction opportunities.
"PeriOp Green applies our technology to reduce the unnecessary consumption of goods and services inside of the operating room," Dr. Meyer said. "We want to provide surgeons and proceduralists with reliable data to streamline their set-up and give their patients precisely the care they need."
Currently, in its earliest iteration and working exclusively with the University of Virginia, PeriOp Green and its waste reduction can also help organizations develop a sustainable brand, which can help in the recruitment of future physicians for whom this issue is important, and for patients, who are becoming more aware of the impacts of human activity on climate change.
"I see tremendous enthusiasm in medical students and current trainees regarding the need for health systems to become more sustainable," Dr. Meyer said. "I am optimistic that their enthusiasm will turn the early sustainable health care movement into the future of health care."
Pollution and excessive consumption of resources result in unhealthy environments and unhealthy people, noted Dr. Meyer.
"While health care is important for the well-being of a society, so too is a healthy environment," Dr. Meyer said. "Health care systems have the extremely important mission of caring for patients' health, and eliminating unnecessary waste and pollution from their systems should be a top priority. Every time we avoid using goods and services, we eliminate pollution and all the carbon emissions from those goods and services, and help protect the health of the patients we serve."
"The health care sector represents 18% of the U.S. economy, and changes we make have a significant impact on people and markets. By addressing sustainability, we are improving health."
Vahid Yaghmai, MD
Partnering to Create Sustainability
Many health care related companies are partnering with health care systems to protect the environment and offer new technologies that benefit patients.
In recent years, GE HealthCare, has strengthened its commitment to environmentally conscious design and sustainable practices across its product manufacturing, sourcing, distribution, installation and service operations, according to Kelvin Sanborn, GE HealthCare environmental, social, and governance (ESG) leader.
"This includes improving energy efficiency, optimizing the use of limited or rare materials, providing digitally enabled and remote predictive and maintenance service throughout the product lifespan, and offering refurbishment and recycling options at the end of product life," Sanborn said.
Sanborn noted that GE HealthCare is part of the United Nations-backed "Race to Zero," a goal of achieving net zero emissions by 2050. The company also has a public goal of reducing operational emissions by 50% by 2030.
Fujifilm Corporation and all of its subsidiaries, including FUJIFILM Healthcare Americas Corporation, has an environmentally conscious design program called Green Value Products. When creating a product, the company looks at the environmental performance from a life cycle perspective, considering sourcing, manufacturing, distribution, use and disposal.
"At Fujifilm, we look to improve the green value of every new product design as well as new versions of existing products. This is a critical part of our decarbonization strategy," said Girish Menon, senior director of Environment, Health and Safety (EHS) with FUJIFILM Holdings America Corporation.
Between 2013 and 2019, Fujifilm reduced its carbon emissions by 31%. In 2020, the company set an additional reduction target of 50% by 2030 and plans to be carbon neutral by 2040.
Philips has operated as carbon-neutral since 2020 and recently became the first health tech company to have its entire value-chain CO₂ emissions reduction targets approved by the Science Based Targets initiative (SBTi), an organization looking to define and promote best practices in emissions reductions and net-zero targets in line with climate science. Now the company plans to build on this success to help its customers' efforts to decarbonize health care.
"The major push to decarbonize our supply chain will have a potential impact seven times greater than the reduction of CO₂ emissions from Philips' own operations," said Robert Metzke, global head of sustainability at Philips. Metzke believes this momentum, together with Philips' EcoDesign practices and "Closed Loop" customer pledge (i.e., to take back and refurbish or recycle any used Philips system), will drive sustainability gains for customers.
In March, Philips announced a partnership with Champalimaud Foundation in Portugal to reduce its diagnostic imaging carbon footprint by 50% in five years. In May, they announced a similar partnership with Vanderbilt, where Philips will help collect and analyze equipment lifecycle and operational data across VUMC's large radiology network to develop computational models and a blueprint for industry decarbonization efforts.
Teaming up with organizations such as Health Care Without Harm and the European Society of Radiology, is key to Philips' program.
"We need to work with clinical experts, knowledge partners, and suppliers to develop and adopt sustainable practices more urgently and at a larger scale," Metzke said. "Only together can we improve outcomes while making health care more sustainable."
Climate Change and Future Health
It's important to remember that health care is on the front lines of climate change and will bear witness to changes in the public's health because of it. Radiology may be acutely affected as imaging needs are expected to continue to increase to meet the needs of the changing landscape of disease.
"The health care sector represents 18% of the U.S. economy, and changes we make have a significant impact on people and markets," Dr. Yaghmai said. "By addressing sustainability, we are improving health."
For More Information
Read previous RSNA News stories on climate change: