The Gathering Storm: Climate Change and Population Health
Radiologists can help promote sustainability to mitigate the human health consequences of climate change
BY JENNIE MCKEE
May 17, 2023
---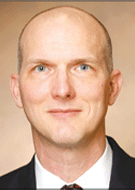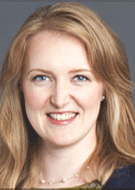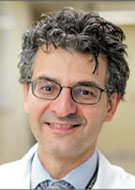 ---
This is the second in a series of articles addressing radiology's role in climate change. Read part one here.
People in the U.S. and around the world are experiencing the health-related consequences of climate change, noted John R. Scheel, MD, PhD, MPH.
"Human health is connected with the ecosystem," said Dr. Scheel, associate professor in the Department of Clinical Radiology and Radiological Sciences and vice chair of global and planetary health at Vanderbilt University Medical Center (VUMC) in Nashville, TN. "The effects of climate change extend beyond racial, religious and national boundaries."
Currently, climate change is presenting as more frequent severe weather, heat waves, cold spells, flooding and drought, according to Cassandra L. Thiel, PhD, assistant professor in the Department of Population Health at NYU Langone Health.
Dr. Thiel is president and CEO of Clinically Sustainable Consulting LLC, a unique academic research and consulting collaborative dedicated to improving the sustainability of all aspects of the healthcare system, from manufacturing to clinical practice.
"There is the potential for trauma for patients, in the case of hurricanes, fires and flooding, and exacerbation of existing health conditions like chronic obstructive pulmonary disease and asthma," she said. "In addition, as winter weather becomes less consistent, ticks, mosquitoes and other insects are expanding their ranges and their active seasons. This leads to an increase in vector-borne diseases such as Lyme Disease and malaria. Knowledge of all of this has led to an increase in mental health issues, including anxiety."
Watch Dr. Scheel discuss the changes that climate change will bring to the health of people across the globe:
Populations at Greatest Risk
All people can feel the effects of climate change, but some are particularly susceptible.
"Climate change isn't a theoretical problem," said Reed Omary, MD, MS, professor and chair of the VUMC Department of Radiology. Dr. Omary is also a professor in the Department of Biomedical Engineering at VUMC, and an advocate for sustainability. "The communities that climate change typically affects the most are the ones that are the poorest and most vulnerable and have contributed the least to carbon emissions."
According to Dr. Thiel, those with health conditions—in particular, lung and heart issues—as well as the very young and old and those with lower socio-economic standing are all at greater short term risk from climate change. The extreme weather that comes from climate change can affect supply chains and the availability of electricity and potable water, making it more difficult for physicians and others to deliver adequate medical care, especially to disadvantaged populations.
"Hurricanes have closed hospitals from New Orleans to New York and disrupted manufacturing and distribution, creating shortages of pharmaceuticals and medical supplies," Dr. Thiel said. "Likewise, wildfires have also forced hospitals on the West Coast to evacuate patients."
Dr. Scheel foresees more worldwide problems caused by climate change and health inequities in the coming years. He predicts that more pandemics like COVID-19 will appear as we continue to see political and social unrest caused by deforestation and other kinds of environmental damage.
"Climate change isn't a theoretical problem. The communities that climate change typically affects the most are the ones that are the poorest and most vulnerable and have contributed the least to carbon emissions."
REED OMARY, MD, MS
Radiology's Role in Promoting Environmental Sustainability
Health systems should critically assess their climate resilience, taking into account their physical location, local environmental risks, and risks for patient populations as well as suppliers, Dr. Thiel said.
"Some resilience strategies, such as procuring reusable supplies or sourcing energy locally, also have the potential to mitigate or minimize greenhouse gas emissions," she said.
During the iodinated contrast shortage, for example, the radiologists at VUMC switched from single-use to multi-use bottles of contrast agent, noted Dr. Omary, senior author of a study that appeared in the Journal of the American College of Radiology. A follow up study which documents a major reduction in costs and pharmaceutical and plastic waste with this initiative will be published this year.
Drs. Omary and Scheel both help lead and support multidisciplinary groups known as Green Teams that look for ways to protect the environment and support patient health at VUMC.
"We formed a radiology department climate action team to study our contributions to carbon emissions and create awareness among staff, and have teamed up with other subspecialties to look at ways to decarbonize health care at VUMC," Dr. Scheel explained. "We are also planning to create a leadership track for our residents, training the next generation to think about planetary health when caring for patients."
When institutions address their environmental impact, it is a "win-win for health care workers and decision makers" because it enhances staff morale, recruitment and retention, Dr. Scheel said.
"Decarbonizing health care reduces expenses, increases our capacity to care for the sick and makes us less dependent on supply chain issues," he said.
He noted that radiologists are involved in most patients' medical care, and also contribute a significant amount of carbon emissions because of the energy required to run and cool imaging equipment.
"As such, we are uniquely positioned to lead climate action within the health care sector and beyond," Dr. Scheel said. "We have to de-politicize the conversation and use evidence-based approaches to improve health care delivery. It is in the interest of all of us to do so."
For More Information
Access the Journal of the American College of Radiology study at jacr.org.
Read previous RSNA News stories on climate change: