Your Donations in Action: Michael Potchen, MD
Online Learning Platform Aids Radiology Education in Africa
---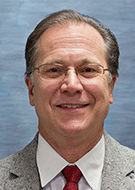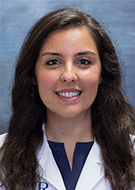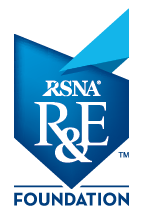 ---
The global need for professional radiology expertise has increased as more low-resource countries advance their imaging infrastructure. These regions often rely on occasional teleradiology services and transient foreign radiology professionals, which are not sustainable solutions.
Michael Potchen, MD, division chief of neuroradiology at the University of Rochester Medical Center (URMC) in New York, spearheaded Zambia's first postgraduate residency program. The program's first class of trainees graduate in summer of 2023.
The Zambian trainees' need for additional resources inspired Dr. Potchen's 2018 RSNA Derek Harwood-Nash grant project, "PRACTERRA – A Portable Radiology Curriculum for Training, Evaluating and Retaining Radiologists for Africa."
The project goal was to provide a supplementary computer-based, content-rich radiology education platform that can be easily accessed from anywhere. Along with securing R&E grant funding for the project, Dr. Potchen provided guidance and mentorship to his colleagues including Sarah Mohajeri, MD, MPH, now an assistant professor of neuroradiology at URMC.
Dr. Mohajeri said that the broader goal of the project is to expand radiology education to local radiology trainees that do not have the same breadth of educational support or infrastructure as the U.S., to build sustainable local radiology expertise.
The material developed for the project is available for download, eliminating the need for consistent internet access.
"With the creation of PRACTERRA, we are one step closer to the larger effort of facilitating self-propelling local radiology services and expertise in regions that are in need," Dr. Mohajeri said.
Dr. Mohajeri has been involved with research and capacity building efforts in sub-Saharan Africa since postgraduate training. Her ongoing work includes brain MRI research in cerebral malaria, HIV and epilepsy.
The R&E Foundation grant awarded to Dr. Potchen helped support Dr. Mohajeri's efforts toward their shared interest in the implementation of sustainable radiology services, including education and training programs in sub-Saharan Africa.
"The grant was instrumental in my career development, allowing me to work on an educational curriculum from the ground up and undertake a complex, multi-dimensional project that would not have otherwise been possible," Dr. Mohajeri said.
For More Information
Access the RadioGraphics article, "Development of a Computer-Based Radiology Curriculum in Conjunction with Zambia's First Training Program."
Learn more about R&E Funding Opportunities.
Read our previous Your Donations in Action article.