A Modern Vision for Flagship Journal
Leading 'Radiology' into its next century
BY LINDA MOY, MD
February 08, 2023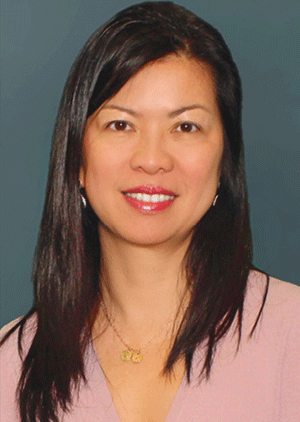 I am delighted and honored that my tenure as the editor of Radiology, the leading journal in medical imaging, coincides with its 100th anniversary. For a century, our journal has published highly relevant medical research to give radiologists the knowledge and evidence they need to enhance their practices. I intend to continue the extraordinary tradition of excellence in Radiology established by my predecessors. These editors emeriti are tough acts to follow!
It is a remarkable time to be the editor of the flagship journal of medical imaging. Our field continues to rapidly innovate with new technologies such as AI, photon- counting detector CT and novel minimally invasive interventions. Yet the current environment of mergers and acquisitions, decreased reimbursements for imaging studies, and cost containment sets a higher bar for integrating these new tools into our clinical practices.
Our medical imaging community must demonstrate added value, higher impact and cost-effectiveness of these new technologies after deployment. The RSNA suite of journals is well-positioned to provide this information. An underlying tenet is that Radiology must assess these new tools with the most rigorous standards to maintain the trust of our readers and the RSNA membership.
I am committed to cementing Radiology's stature as the authoritative source for timely evidence-based research and education. I will continue the tradition of providing practical, helpful information by communicating an article's findings with the appropriate context. The COVID-19 pandemic made me appreciate that editors must explain new scientific results in a digestible format to improve patient care. Among my goals is to unpack the scientific content, use plain language and avoid jargon. These steps will translate the science into clinical practice for our readers. Our editorial responsibility is to engage in this ongoing dialogue and improve human health. I have also learned a great deal about the strength of the radiologic community during the COVID-19 pandemic.
We have an unwavering commitment to improving patient care and the lives of our patients. Our academic and societal leaders foster the spirit of global collaboration and resilience. This message and the push to connect in innovative ways are supported and amplified by Radiology. Our RSNA publications team also appreciates that our membership consumes health information in various ways. Under Dr. David Bluemke's tenure, we improved content delivery for online/mobile readers. To enhance the 2023 all-digital format of Radiology, we will provide more interactive multimedia content to support our researchers, educators and readers.
I plan to extend Radiology's global reach to maintain its distinction in an evolving publications landscape. One of my goals is to diversify our editorial board to better reflect our authors' diversity. Increasing diversity goes beyond the issues of fairness and equity. The Wall Street Journal reported that diverse and inclusive cultures give companies a competitive edge over their peers. Ensuring diversity will accelerate advances in radiologic sciences and increase the readership of our journal.
Finally, I am proud to be the first woman to be named editor of Radiology. One of my initiatives is to promote and address diversity, equity and inclusion within the journal. I will focus on mitigating the disparities and identifying opportunities for change.
The next century will bring even more innovative technologies and revolutionize health care. Radiologists must work together to strengthen the radiology community's global foundation and provide better care to our patients. Radiology is the ideal platform to bolster this mission.
For More Information
Read the latest issue of Radiology.
Listen to Dr. Moy introduce herself and her vision for Radiology on the Radiology Podcasts.