Overcoming Potential Resource Challenges in Postmortem Autopsy
Minimally invasive autopsy can be beneficial to family members concerned about traditional autopsy
BY LYNN ANTONOPOULOS
August 31, 2023
---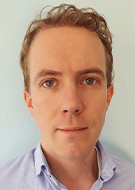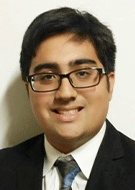 ---
As the number of autopsies performed worldwide continues to decline, valuable information about disease processes and other relevant health data are lost. The adoption of postmortem imaging (PMI) for minimally invasive autopsy could offer a much-needed solution.
PMI has gained popularity in several European countries and has helped address challenges in some areas that are experiencing a shortage of pathologists. However, in regions like the U.S., that continue to face a shortage of radiologists, concerns remain about whether the use of imaging for autopsy will place an additional burden on already overstretched radiology resources.
Despite these concerns, there remain compelling reasons for radiologists and pathologists to work toward expanding implementation of PMI in minimally invasive autopsy.
"To provide postmortem imaging as a service raises a lot of logistical problems for a hospital," said Ivo Wagensveld, MD, a fourth-year radiology resident at Erasmus University Medical Center in Rotterdam, The Netherlands. Some of these problems include increased demand for imaging studies in living patients, radiologist burnout made worse by the COVID-19 pandemic, and the challenging radiologist workforce shortage.
Dr. Wagensveld is co-author of a study published in Radiology that compared conventional autopsy to minimally invasive autopsy with PMI. He noted that at his institution, radiology suites and equipment are in use during daytime hours, leaving only evening or early morning hours for PMI.
"These hours alleviate our problem with scanner accessibility, but pose more problems in availability of personnel to operate the scanners, read the images, and in our case, perform biopsies," he said.
Although Dr. Wagensveld said the Netherlands are not experiencing a shortage of radiologists, the significant shortage of technologists there poses a bigger issue. To navigate this challenge, he recommended training a team of student technologists to perform the postmortem scans.
"Most scans are pretty standard procedurally, are easy to perform, and no contrast is needed. We actually used medical students to help with the scanning in our study and this worked very well," Dr. Wagensveld said.
"While there may be concerns for imaging resource use during a public health care emergency situation, there are much needed areas where PMI can provide a strong alternative to a traditional autopsy."
Abrahim N. Razzak
The Declining Use of Autopsy
Conventional autopsy practices have been consistent for decades, yielding valuable information that can provide insights not only into the deceased patient's health condition but also into disease processes, treatment effects and other relevant health data in general.
However, the decline in conventional autopsy use can be attributed to many roadblocks, including socioeconomic barriers, religious restrictions, fear of disfigurement and criminal and legal implications. Some patient groups are affected more significantly by these barriers.
Dr. Wagensveld and his colleagues hypothesized that physicians' reluctance to ask for permission may also play a big role in the decline of conventional autopsy.
"In this conversation with family members, it's crucial to stress the importance of postmortem investigations further than just finding the cause of death," Dr. Wagensveld said.
He added that research, unexpected diagnoses that could be relevant to family members, identification of new diseases and collation of accurate statistics are all compelling reasons that may encourage families to consent to autopsy.
Making the Case for PMI
"While there may be concerns for imaging resource use during a public health care emergency situation, there are much needed areas where PMI can provide a strong alternative to a traditional autopsy," said Abrahim N. Razzak, a medical student at the Medical College of Wisconsin in Milwaukee.
In 2022, Razzak and colleagues performed a review of 32 studies that looked at the practicality of postmortem imaging in prenatal, perinatal and pediatric cases.
Autopsy acceptance rates for this population are particularly low for many reasons including faith-based beliefs, resulting delays in burial and the emotional trauma of losing a child. According to Razzak, an issue that prevents further development of PMI in pediatric populations is the lack of major financial incentives, from a health insurance perspective, for providing further care or research.
"PMI would allow us to identify pathologies that can uncover problems missed in our current health care systems and lead to long term quality improvements.," Razzak said.
He pointed to improvements in imaging technology that allow for a wide range of accurate PMI techniques including PMCT, PMCTA, PMMRI, and postmortem sonography which he noted is better suited to fetuses when they are too small to be imaged with PMMRI.
In addition, collaboration between radiologists and pathologists, as well as advancements in AI, can help expand the application of PMI techniques and potentially drive cost effectiveness improvements in diagnostic radiology protocols.
Razzak also emphasized the educational benefits that may be gained in implementing PMI, particularly in pediatrics.
"We can learn from past mistakes, and understand how and why a pathology occurred without conducting invasive measures," Razzak said. "It acts as a catalyst for medical teaching and quality control for patient management."
Dr. Wagensveld noted that given the benefits that can be gained in its use, creative solutions should be considered to increase availability of resources for the use of PMI in minimally invasive autopsy.
"For example, hospitals might shift part of the budget for postmortem investigations from the pathology department to the radiology department to train or hire more personnel, or place scanners in or near the mortuary," Dr. Wagensveld said. "Postmortem imaging is suitable in most situations and is always better than no postmortem examination if next-of-kin refuse a conventional autopsy. It's always worth explaining the benefits to the family."
For More Information
Access the Radiology study, "Conventional Autopsy versus Minimally Invasive Autopsy with Postmortem MRI, CT, and CT-guided Biopsy: Comparison of Diagnostic Performance."
Access the Cureus study, "The Practicality of Post-mortem Imaging in Prenatal, Perinatal, and Pediatric Cases," at cureus.com.
Read previous RSNA News about the radiology workforce and potential shortages: