The Art of Imaging Will Showcase Radiologists' Artistic Flair
Medical imaging art exhibition planned for RSNA 2023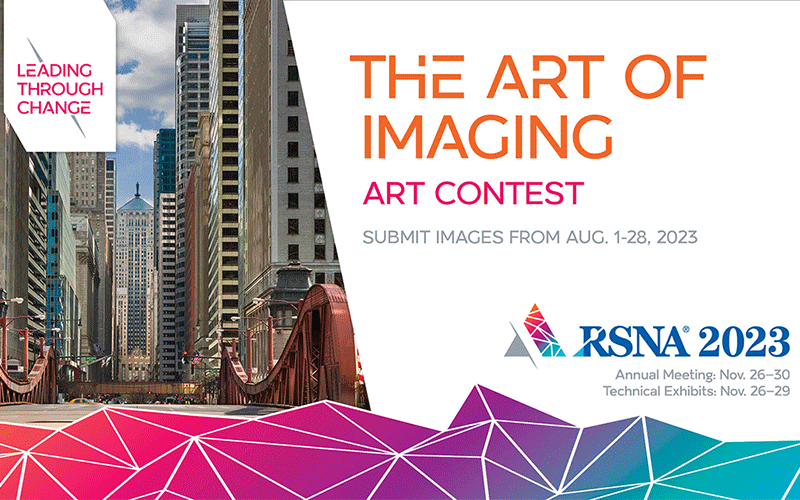 At this year's annual meeting, RSNA will host The Art of Imaging, a radiology-themed art contest highlighting the creativity and artistry of medical imaging professionals.
Contest submissions are open. Interested participants are invited to submit electronic artwork in the form of radiology images, photographs or digital photos of artwork. Three categories have been developed to provide inspiration and encourage participation:
Radiology – Medical images altered to become works of art
Mixed media – Images of art that are created using more than one medium
AI-generated – Images created using AI
The submission deadline is Aug. 28, 11:59 p.m. CT.
After submissions close, a voting window will open from Aug. 29 to Sept. 18. Cast your vote and help determine the top selected images to be exhibited in the Learning Center during RSNA 2023 at McCormick Place in Chicago, Nov. 26-30.
For More Information
Access The Art of Imaging contest site.
Register to attend RSNA 2023.