Is Your Institution Ready for the Next Big Medical Supply Shortage?
Collaboration, communication and transparency are keys to an effective response
BY JENNIE MCKEE
September 01, 2022
---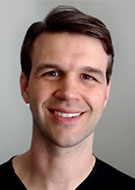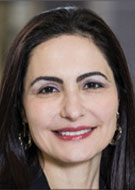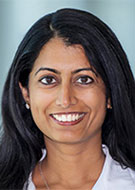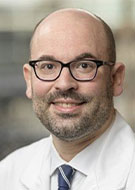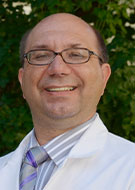 ---
Earlier this year, radiologists faced a serious challenge: a shortage of iohexol iodinated contrast media (ICM), an agent used in critical diagnostic tests and interventions. Due to the COVID-19 pandemic, one of the two major manufacturers of ICM shut down a factory in Shanghai, leading to an 80% reduction in ICM output.
Studying the lessons learned from this experience can help with planning for other potential shortages of contrast media as well as other agents that have been in short supply recently, such as lidocaine.
Using Multidisciplinary Mitigation Strategies
David D.B. Bates, MD, an abdominal radiologist and director of computed tomography (CT) at Memorial Sloan Kettering Cancer Center (MSKCC) in New York City, noted that his institution experienced a significant reduction in contrast shipments.
"Fortunately," Dr. Bates said, "we started taking steps before the shortage really kicked in. We heard it was a possibility and began planning a multi-tiered approach to prioritize contrast use where it was most necessary and to optimize use of the contrast we had."
Dr. Bates and others at his institution formed an Emergency Contrast Shortage Committee and worked closely with fellow radiologists, pharmacists, nurses, CT technologists, clinical colleagues in other departments and the hospital administration to ensure radiologists could continue to provide the best imaging possible.
"Quickly forming a multidisciplinary team is critical," Dr. Bates said. "Our committee met seven days a week during the peak of the shortage."
Dr. Bates noted the pharmacists at his institution worked with his team to repackage smaller aliquots.
Listen to Dr. Bates discuss his institutions preparations for the contrast shortage:
The University of North Carolina (UNC) at Chapel Hill used similar strategies to manage the effects of the contrast shortage, according to Maureen Kohi, MD, Ernest H. Wood Distinguished Professor and chair of the Department of Radiology.
"Working closely with our colleagues throughout the hospital who also rely on iodinated contrast media, we developed strategies to reduce waste, use alternative procedural/imaging modalities and seek alternative contrast agents," Dr. Kohi said.
Dr. Kohi and colleagues developed robust algorithms for diagnostic, vascular and interventional radiology and published them in several peer-reviewed manuscripts.
According to Dr. Kohi, one method of responding to a CT contrast shortage— postponing imaging to conserve contrast supplies—should only be done if it does not compromise clinical care.
"We developed a triage system through a collaborative effort to allow for postponing only routine outpatient imaging, such as oncology patients undergoing annual surveillance who have no evidence of residual disease," Dr. Kohi said. "Otherwise, patients received contrast media, either at a full dose or a lower dose, or underwent an alternative imaging study, such as contrast enhanced magnetic resonance imaging, when appropriate."
"Working closely with our colleagues throughout the hospital who also rely on iodinated contrast media, we developed strategies to reduce waste, use alternative procedural/imaging modalities and seek alternative contrast agents."
MAUREEN KOHI, MD
Focusing on Clear Communication
Lakshmi Ananthakrishnan, MD, was on the task force that responded to the ICM shortage at UT Southwestern Medical Center in Dallas. Dr. Ananthakrishnan, the institution's medical director of computed tomography and an associate professor of radiology, authored a special report in Radiology: Cardiothoracic Imaging on managing the shortage.
According to Dr. Ananthakrishnan, it may be necessary to influence the behavior of ordering providers. Transparency is key, she said.
"During the contrast shortage, our task force held a town hall for ordering providers to explain the facts," she said. "We told them how many days of iodinated contrast we had on hand, and that we didn't know when we were getting more. If we didn't change how we were using this product, we could run out. We then gave them the autonomy to triage their patients' imaging needs. They were very responsive."
According to Andrew J. Plodkowski, MD, director of general radiology at MSKCC, it's also crucial to explain to patients how a shortage may affect them.
"We worked closely with our communications department to ensure our patient announcements were clear and concise," Dr. Plodkowski said.
Planning Ahead
Although the contrast shortage is starting to improve, it's clear that more shortages will occur in the near future, according to Andrew Bierhals, MD, MPH, vice chair of quality and safety and a professor of radiology, medicine, and pediatrics at Washington University in St. Louis.
"We have to be proactive and nimble," Dr. Bierhals said. "In this time of supply chain issues, it is important for all of us to have the ability to work with multiple vendors."
Watch Dr. Bierhals discuss tips to mitigate medical supply shortages:
In addition, he said, "having predetermined teams that can come together rapidly to discuss and develop workflows for supply chain issues is essential. These teams should consist of supply chain experts as well as representatives from various medical specialties, pharmacy, infection prevention and the hospital administration. This way, teams can work in collaboration to adjust workflows across the hospital or hospital system to minimize the impact to patient care."
For More Information
Access the Radiology: Cardiothoracic Imaging special report, "What the Baby Formula and Medical Contrast Material Shortages Have in Common: Insights and Recommendations for Managing the Iodinated Contrast Media Shortage."
Access the Radiology special report, "Short-, Mid-, and Long-Term Strategies to Manage the Shortage of Iohexol."
Read previous RSNA News stories on supply chain challenges:
Watch the RSNA Online Learning Center on-demand webinar, "Strategies to Manage the Shortage of Iohexol."