Iodinated Contrast Shortage Challenges Radiologists
Radiologists work to identify options for patients until shortage ebbs in summer
BY RICHARD DARGAN
May 16, 2022
---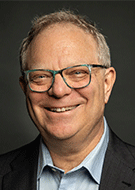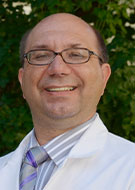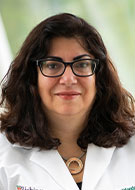 ---
Close coordination between radiologists and other specialists is crucial to ensuring optimal patient care through the global shortage of iodinated contrast media, according to radiology leaders.
The shortage of iohexol iodinated contrast media (ICM) traces its origins to the recent COVID-19-related shutdown of a factory in Shanghai. In an April 19 letter to consumers, GE Healthcare announced it would be limiting orders of Omnipaque™. The factory has since been reopened, but GE expects an 80% reduction in supplies through the end of June. GE is one of four manufacturers of ICM.
While radiology has faced prior shortages linked to COVID-19, such as low supplies of saline solution and pre-filled contrast cartridges, the ICM shortage is likely to be far more consequential. Across the U.S., hospitals dependent on ICM are postponing treatment-monitoring imaging for cancer patients as they attempt to preserve the contrast material for the most urgent cases.
"I can't overstate the importance of iodinated contrast for really critical diagnostic tests," said Geoffrey Rubin, MD, professor and chair of radiology at University of Arizona, Tucson. "This isn't an ancillary tool. This is something that's used many, many times every day for both lifesaving decisions in the setting of trauma and for managing cancer patients and determining the appropriate care for them."
During the shortage, institutions may consider using alternative studies like non-contrast CT, MRI or ultrasound to answer the clinical question. Another option involves repackaging higher volume single-use vials in smaller aliquots.
"With guidance from the institutional pharmacy, there are ways we can safely take single-use products and make them multiuse, but it has to be done in the appropriate environment and with the appropriate equipment," said Andy Bierhals, MD, MPH, vice chair, Quality and Safety at Washington University's Mallinckrodt Institute of Radiology, St. Louis. "This is where working with the pharmacy and other teams is really going to be imperative."
The shortage underscores the importance of sourcing contrast from different vendors, something that can shield institutions from any interruptions in the supply chain.
"It's just like with investing, where you don't want to put all your investments in one stock," said Pamela Woodard, MD, senior vice chair and division director in the Radiology Research Facilities at Mallinckrodt. "In this case, we are fortunate to have contracts across the enterprise with different vendors that allow us to offset some of this shortage."
Central to these efforts of appropriate use, protocol evaluation and contrast media conservation is good communication within radiology departments and with referring physicians, according to Dr. Rubin.
"This is a moment in time to work together and think creatively to help support care for patients who may not have access to the contrast material," he said. "Radiologists are resourceful people and we will make our way through this without having to compromise patient care."
Update, 5/18/2022
A GE Healthcare spokesperson provided this update:
"Our priority is delivering for our customers and their patients, and we are working around the clock to expand capacity of our iodinated contrast media products. After having to close our Shanghai manufacturing facility for several weeks due to local COVID policies, we have been able to reopen and are utilizing our other global plants wherever we can. We are working to return to full capacity as soon as local authorities allow."
The spokesperson added that the company expects the U.S. supply to improve over the next few weeks with capacity at the Shanghai facility now at 50%.
For More Information

Access the Radiology special report on strategies to managing the shortage, "Short-, Mid-, and Long-Term Strategies to Manage the Shortage of Iohexol."