United Kingdom, Chile and Argentina In Focus During Country Presents Sessions
RSNA 2022 features three countries with strong ties to radiology
BY RICHARD DARGAN
November 21, 2022
Each year at the annual meeting, RSNA recognizes select countries for their contributions to radiology and their role in helping shape the profession's future. This year's Country Presents sessions will feature the United Kingdom, Chile and Argentina.
Representatives from each country's radiology organizations will be on hand at the meeting to share research and discuss the ways they are meeting and planning for the health care challenges ahead.
Plan to Attend the RSNA 2022 Country Presents Sessions
Monday, Nov. 28
8 a.m.
United Kingdom Presents: Building and Sustaining Imaging Services in the U.K.
Tuesday, Nov. 29
8 a.m.
Chile Presents: From the End of the World: Female Empowerment in Radiology
3 p.m.
Argentina Presents: Developments and Improvement in Diagnostic Imaging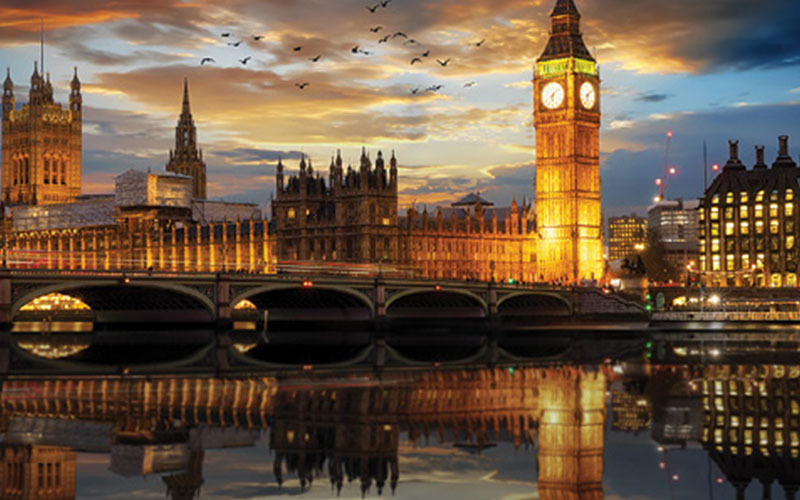 Ensuring A Strong Workforce During High Demand
Steeped in history, the United Kingdom is the birthplace of giants in the field such as Nobel laureate Godfrey Hounsfield, the father of CT scanning. Like many nations, the U.K. has faced a radiologist shortage in recent years, and United Kingdom Presents: Building and Sustaining Imaging Services in the UK will describe initiatives to increase and upskill the country's imaging workforce and ensure the optimal utilization of radiologic resources in the face of ever-increasing demands for complex imaging.
As part of that effort, the UK's Royal College of Radiologists (RCR) has secured an increase in training numbers of 110 per year for three years while working with colleagues in radiography and nursing to delegate some tasks that were traditionally performed by radiologists.
Optimization of imaging resources has gotten a boost from the UK's Getting it Right First Time (GIRFT) Program, a national initiative that aims to identify approaches from across the National Health Service that improve outcomes and patient experience, without the need for radical change or additional investment.
"The aim is to reduce unwarranted variation by holding a mirror up to departments and demonstrating how their practice compares with others," said Patrick Courtney, head of global partnerships at RCR. "It also gives a valuable opportunity to share good practice and encourages the best use of resources
nationwide."
The UK presentations will also cover how the nation's Quality Standard for Imaging is driving service improvement by encouraging departments to scrutinize their processes and understand how to work towards best practice in all areas.
"Although there is a lot of work involved, staff find it a very useful process," said Courtney. "It makes it clear to them which areas they need to concentrate on and can often make them realize how much good work they are doing already."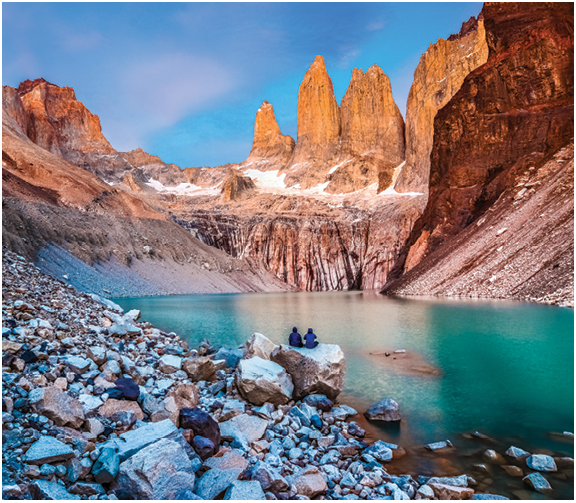 Emphasizing Opportunities for Female Radiologists
Chile, a country that stretches for more than 2,600 miles between the Pacific Ocean and the Andes mountains in South America, traces its history in radiology back to the profession's very beginnings. It was the first country in Latin America to generate X-rays, accomplishing the feat only three months after Wilhelm Röentgen's 1895 discovery in Germany.
Sociedad Chilena de Radiología (SOCHRADI), founded in 1942, drove the growth of the profession in Chile over the latter half of the 20th century. The society encouraged radiologist participation in international society gatherings and helped expand radiology teaching programs from the original two in the capital of Santiago to 12 nationwide.
"Throughout that time, an extraordinary strategy of building strong bonds with leading radiological societies such as RSNA has allowed a continuous reciprocal collaboration that goes beyond the academic exchange of teachers into many other areas of radiology," said Christian Pérez Núñez, MD, president of SOCHRADI.
Along with a review of Chile's contributions to radiology, Chile Presents: From the End of the World: Female Empowerment in Radiology will discuss ways to empower women in the field.
"The very first goal must be equal opportunities always," Dr. Pérez Núñez said. "In order to achieve that goal, it's important to encourage female radiologists to become role models for those in training by actively participating in training programs and academic investigations and striving to become chiefs of radiological services and members of local boards. And as coworkers, we should always highlight and give visibility to all our colleagues' achievements."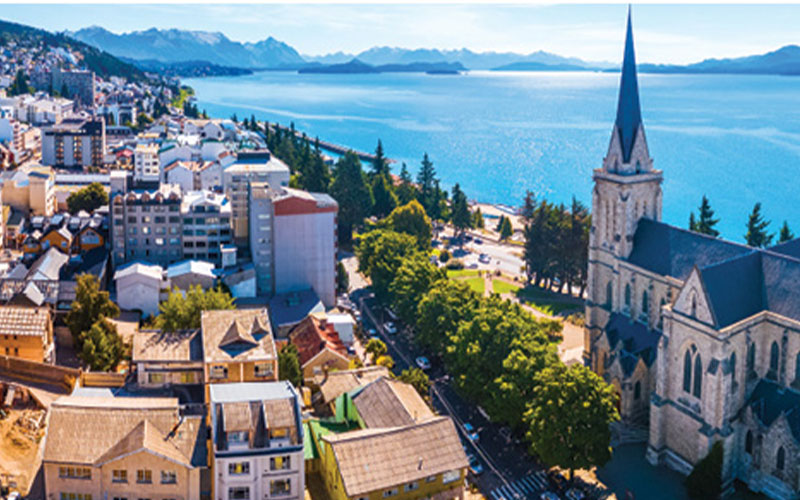 Focusing on Diagnostic Imaging
Argentina has also played a vital role in the development of radiology in South America. Carlos Heuser, MD, cofounder of the Argentina Society of Radiology (SAR), was the first to use lipiodol for hysterosalpingography.
Taking inspiration from Dr. Heuser, Argentina Presents: Developments and Improvement in Diagnostic Imaging will introduce the technique of virtual hysterosalpingography and its utility in diagnosing of different causes of infertility.
Other technical developments in focus at the Argentina session, presented by SAR and the Federación Argentina de Asociaciones de Radiología, Diagnóstico por Imágenes y Terapia Radiante (FAARDIT), include percutaneous fine needle puncture for the assessment of pulmonary nodules smaller than 1 centimeter (cm). A significant percentage of these small pulmonary nodules are cancerous, especially in high-risk patients, and the five-year survival rate in operated patients decreases significantly with the increase in size of the localized lung tumor. Malignant pulmonary nodules smaller than 1 cm allow the performance of partial anatomical resections.
Percutaneous fine needle puncture with rapid onsite evaluation is a very low risk procedure that has a high efficiency in nodules smaller than 1 cm, according to Daniela Stoisa, MD, who will present at the session.
"This helps decrease the number of unnecessary surgeries for benign nodules," she said.
The Argentina session will also include a discussion on the efficacy of US and MRI in detecting specific signs of deep endometriosis. US and MRI are both excellent imaging modalities to diagnose endometriosis.
"Transvaginal US is regarded as the first option to evaluate this disease," Dr. Stoisa said. "However, it requires technician expertise to achieve optimal results. MRI is more easily reproducible and can be used to establish the diagnosis when transvaginal US is negative, to further characterize US findings, to search for extrapelvic disease and for preoperative planning. At our institution we use both modalities as complementary tools."
The Argentine team will also describe the technical aspects and demonstrate the clinical utility of intracranial and extracranial magnetic resonance vessel wall imaging (VWI).
For More Information
Register for the meeting at RSNA.org/Annual-Meeting.
Review the RSNA 2022 Program at RSNA2022.RSNA.org.
Review the RSNA 2022 Technical Exhibits Halls.