RSNA Seeks RadioGraphics Social Media and Digital Innovation Applicants
Apply by May 2 for unique opportunity to promote the journal and increase reader engagement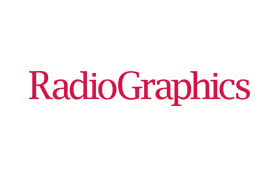 RSNA is seeking qualified, creative volunteers to join the expanding RadioGraphics Social Media and Digital Innovation (RG SMDI) team. The initial term for selected participants will begin May 15, 2022 and extend through RSNA 2023.
This opportunity is open to practicing radiologists or radiology trainees with subspecialty interest or training. The one-year minimum commitment includes producing digital content for each RadioGraphics issue to increase content views, downloads and reader engagement.
Applicants should have a passion for education and a global mindset to help expand the reach of RadioGraphics. During their term, RG SMDI members will:
Draft brief article summary tweets for the main @RadioGraphics account

Create bonus content for assigned subspecialty articles in your area of expertise

Participate in RG SMDI conference calls every other month

Contribute innovative ideas and new project development

Provide mentorship of RadioGraphics

Trainee Editorial Advisory Members

members as needed
To apply, complete the RG SMDI application online by May 2, 2022. Questions can be directed to rg@rsna.org or via Twitter @RadG_Editor.
For More Information
Access the current issue of RadioGraphics