Engineering-Based Medical Training: The Catalyst for a Health Care Revolution
A paradigm-shifting collaboration focuses on health care innovations
BY LAURA SIRTONSKI
March 14, 2022
---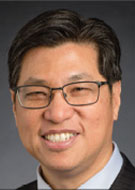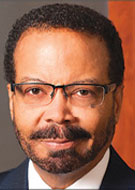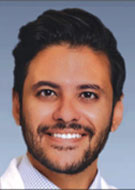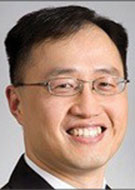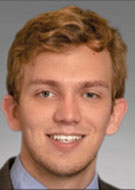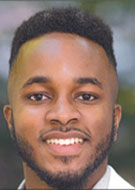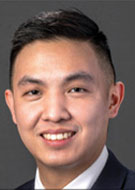 ---
With the cost of health care accounting for 19% of GDP in the U.S., and an aging population with increasing need, solutions are required to revolutionize health care.
"Physicianeers" and "physician-innovators" may be the catalyst for that revolution. Physicianeers and physician-innovators can train, respectively, at the Texas A&M Intercollegiate School of Engineering Medicine 's ENMED program in Houston and Carle Illinois College of Medicine (CI MED), in Champaign, IL. Students study medicine through an engineering lens at CI MED and in a blended engineering and medicine curriculum at ENMED.
"Health care is provided in an expensive, labor-intensive way. Technology and data science must be leveraged to decrease cost, increase quality and make health care more accessible and equitable," said King Li, MD, MBA, and inaugural dean of CI MED, now retired.
Roderic Pettigrew, MD, PhD, the Robert A. Welch Chair in Medicine, CEO of EnHealth and inaugural dean of the School of Engineering Medicine at Texas A&M, concurs that medicine poses an unlimited number of problems, and that physicianeers will help to deliver solutions.
"These solutions could include a broad range of innovations, from software, to nanomedicine, to next generation medical devices, or molecular theranostics – those technologies that are both diagnostic and therapeutic. These landmark advances will help transform human health care," Dr. Pettigrew said.
A Marriage of Two Disciplines
The rationale behind merging medicine and engineering is their complementary relationship in the natural world.
"In nature, the phenomena underlying these disciplines are, by necessity, interwoven," Dr. Pettigrew said. "As Gary Taubes observed in Technology Review, 'Biology and engineering are beginning to cross paths in research. At their intersection could come remarkable advances in the understanding and treatment of disease.'"
The creation of these programs at ENMED and CI MED represent an acknowledgement of the need to cultivate programs that further harness the power situated at this intersection.
Ramez Barsoom, MS, a member of ENMED Class of 2023, noted during his career as a digital health management consultant that the most innovative companies recognize the symbiotic relationship between medicine and engineering.
"With the growing complexity of clinical care, these two fields must come together and link at a fundamental level. ENMED will enable me to speak both languages and to master their cohesive integration," Barsoom said.
Engineering-based medical training is not new.
The Harvard-MIT Health Sciences and Technology Program (HST), established in 1970, was one of the first to offer sequential MD and engineering or quantitative science doctoral training in nominally seven to nine years.
"My journey up to this point as a physician-scientist has been unconventional," said Andy Tsai, MD, PhD, HST Class of 2003. Dr. Tsai is currently an assistant professor of radiology at Harvard Medical School and attending staff radiologist at Boston Children's Hospital. "I began my career as an electrical engineer, and then became interested in medical image processing. At HST, I was able to begin developing novel image processing algorithms for medical imagery," Dr. Tsai said.
"It is our hope that our students can be ambassadors of a health care revolution by not letting the current state of health care limit their imaginations. That's not just what radiology, but the entire health care system, needs."
King Li, MD, MBA
Training Focused on Identifying Solutions
At ENMED and CI MED, most students enter with engineering, mathematics or computer science degrees.
At ENMED, they graduate with both medical and advanced engineering degrees.
At CI MED, they graduate with medical degrees and an emphasis on clinical problem solving to address health care challenges.
Both programs emphasize inquiry-based learning rooted in solving real-world clinical problems, early clinical experience and an entrepreneurial mindset to bring new ideas to market.
Current ENMED student Caleb Haeussler, BS, Class of 2024, says that from day one he's been trained to look for ways that the practice of medicine can be improved.
"In addition to learning how to take care of patients, we are taught how to develop engineering solutions to problems that doctors face every day," Haeussler said.
By working with interdisciplinary faculty, researchers or industry partners, students develop their ideas into prototypes.
"One of our students conceptualized a modified ultrasound technology for use in low resource settings where chest X-rays are not available," Dr. Pettigrew said. "This is based on sound wave analytics, so for mentoring, he was matched with an electrical engineering faculty member with expertise in developing ultrasound technologies."
Students feel that this solutions-driven approach will help them stand out in their residency applications.
"We're in clinic to get essential information and to consider technological solutions for solving the challenges we identify. This curriculum shows residency programs the value of combined medical and engineering training to tackle problems in health care," said Dara Nafiu, BS, CI MED Class of 2024.
In addition to creating functioning prototypes, students learn how to commercialize their ideas successfully. Some students are poised to graduate with patents and even funded start-ups.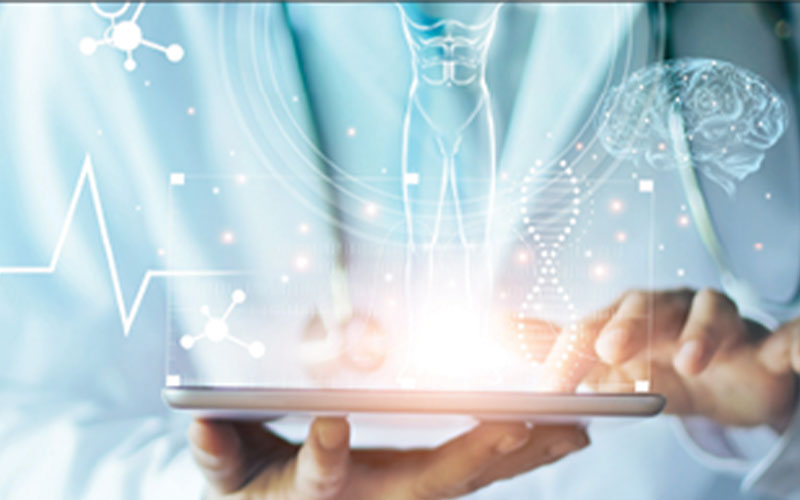 Students Encouraged to Innovate
Current radiologic student ventures at CI MED include an AI-based project to determine how to treat glioblastoma.
At ENMED, one student project involves imaging-based modeling and engineering of optimal left ventricular assist device (LVAD) placement and orientation in heart failure.
Ethan Chen, MS, CI MED Class of 2022, wants to explore how radiomics — the extraction and analysis of reams of features from medical imaging — can add value to clinical decision making in oncology.
"Combined with deep learning, radiomics has the potential to provide further clinical information, such as predicted tumor characteristics and optimal treatments, invisible to the human eye," Chen said.
Dr. Li asserts that advances such as these are necessary in radiology.
"Radiologists utilize images as their main data set, but in the information age, machines don't require the actual images to interpret meaningful information. Radiology is rapidly expanding its capacity for information collection using different energy spectra and detections," Dr. Li said. "It is our hope that our students can be ambassadors of a health care revolution by directly fusing our training in medicine and engineering."
CI MED will convocate its first graduating class this year, and ENMED in 2023.
For More Information
Learn more about RSNA research and funding opportunities.
Read about education initiatives for trainees in the RSNA Journals.