Study Tracks Key Imaging Features of COVID-19-Related Abdominal Inflammation in Children
Findings may help clinicians and radiologists provide reassurance to patients and their caregivers
BY LYNN ANTONOPOULOS
March 16, 2022
---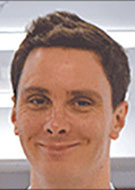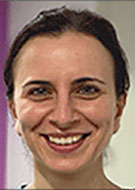 ---
Researchers in the UK studying pediatric inflammatory multisystem syndrome temporally associated with SARS-CoV-2 (PIMS-TS) have found that although it is serious, the illness typically resolves within six months. This may be reassuring news to young patients and their caregivers.
PIMS-TS, known in the U.S. as multisystem inflammatory syndrome in children (MIS-C), is characterized by systemic immune-mediated inflammation related to recent COVID-19 infection.
"The clinical presentation of PIMS-TS can be quite similar to a number of other common pediatric conditions including appendicitis," said study lead author, Tom Anthony Watson, MBChB, a consultant radiologist at Great Ormond Street Hospital for Children, NHS Foundation Trust in London. "In the absence of another cause, the combination of free fluid and inflammation in the mesentery with appropriate clinical history and blood markers should always raise the suspicion for PIMS-TS."
According to co-author Riwa Meshaka MBChB, a pediatric radiology fellow who works with Dr. Watson at Great Ormond Street Hospital, PIMS-TS received little general media coverage at the start of the pandemic therefore leaving families unaware of the illness.
"Having recovered from a seemingly mild, acute COVID infection, a child or young person can go from being perfectly well to requiring intensive care support within a few weeks, which is understandably a frightening experience," Dr. Meshaka said.
With previously published data lacking specific information about follow-up imaging and prognosis for patients who initially present with abdominal US findings, Drs. Watson and Meshaka and their colleagues sought to describe the abdominal US features of PIMS-TS at presentation and follow-up. They hoped to examine how long the inflammation may persist and help clinicians provide their patients with better, and potentially more encouraging information.
Establishing Protocols to Overcome Interoperator Variability
In their Radiology study, the team conducted a single-center, retrospective review of 140 cases involving patients 18 years old or younger who presented with suspected PIMS-TS between April 2020 and June 2021. From those cases, 120 young patients had confirmed PIMS-TS, and 102 underwent abdominal US at presentation.
During the selected timeframe, 24 radiology residents and nine pediatric sonographers, all with varying experience and working on three different US machines, followed an established imaging protocol at presentation that included imaging the appendix to rule out appendicitis. The operators were supervised by eight experienced pediatric radiology consultants.
According to Dr. Watson, it was initially difficult to identify all patients who came into the hospital with suspected or confirmed PIMS-TS because of the variety of different codes used to classify patients at the beginning of the pandemic. He said that patients in the facility were scanned using portable machines in small intensive care bays with operators wearing full personal protective equipment.
"These were not optimal conditions," Dr. Watson said. "But it is a credit to all of our ultrasound team that the standard of imaging remained very high."
Dr. Meshaka agreed, adding, "Early on in the first wave of the pandemic, we developed a fairly rigorous ultrasound protocol specific for PIMS-TS to guide operators and ensure standardized images were obtained for future review."
"Having recovered from a seemingly mild, acute COVID infection, a child or young person can go from being perfectly well to requiring intensive care support within a few weeks, which is understandably a frightening experience."
RIWA MESHAKA, MBCHB
Clinical and Imaging Abnormalities Resolved in Under Six Months
For the study, four radiology residents reviewed all examination images and reports and recorded the presence of 14 abdominal abnormalities including bowel wall thickening, hepatomegaly, peri-portal echogencity, gallbladder fossa edema, echogenic and enlarged kidneys, ascities, inflammatory mesenteric fat and appendicitis, among others.
"During the data collection phase, we asked three consultant radiologists to blind review the study images and provide a consensus as a quality assurance measure, to ensure consistency of reported results," Dr. Meshaka said.
The researchers found that the US examinations were abnormal in 86 of the 102 patients in the cohort. Mesenteric inflammation was present in 16% while bowel wall thickening was seen in 14%. Both conditions were resolved after two months. Ascities was the most common abnormality appearing in 64% of patients, reducing to just 15% by two months and resolving completely afterward.
"It was surprising, but also reassuring, to find that most patients, even those who presented initially with very severe abdominal pain and were on our intensive care units, improved rapidly in hospital," Dr. Watson said. "The imaging findings resolved within two months and clinical symptoms resolved on follow-up of up to six months following discharge from hospital."
The authors emphasized that radiologists and clinicians can offer some reassurance to children and their parents that bowel inflammation secondary to PIMS-TS rarely persists. They plan to monitor the patients in the study dataset to see if any re-present with abdominal symptoms.
Dr. Meshaka said, "Our findings contribute to the understanding of the longterm outlook in PIMS-TS. We can now reassure patients and parents that in our experience, even severe ultrasound abnormalities — often found when the child is at their sickest — will improve once the inflammatory state passes."
For More Information
Access the Radiology study, "Abdominal US in Pediatric Inflammatory Multisystem Syndrome Associated with COVID-19."
Visit RadiologyInfo.org for information to share with patients about imaging and COVID-19 safety.
Read a previous RSNA News story on COVID-19 and pediatrics: