Radiologists Need to Understand Cardiac Manifestations of COVID-19
Aspects of COVID-19 can present uniquely on cardiac medical imaging
BY MELISSA SILVERBERG
January 18, 2022
---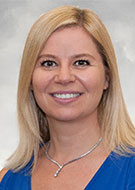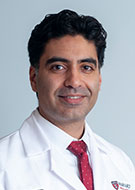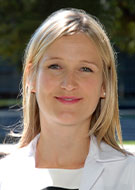 ---
Note: This story is part of an RSNA Special Focus section on cardiac radiology for American Heart Month in February.
Although COVID-19 is primarily a respiratory virus, the disease can manifest in complications throughout the body. Nearly two years into the pandemic, physicians continue to learn more about these manifestations and radiologists learn how they present on imaging.
COVID-19-Related Blood Clots Can Affect Cardiac Chambers
One complication related to COVID-19 diagnosis is the development of a hypercoagulable state, or the increased likelihood to develop blood clots, which can occur throughout the body, according to Margarita Revzin, MD, associate professor of diagnostic radiology at Yale School of Medicine, New Haven, CT.
The hypercoagulable state can be associated with cardiothoracic and vascular complications of COVID-19 including thrombosis of the cardiac chambers or aorta, or deep vein thrombosis (DVT). Pulmonary embolism is the most common thromboembolic complication of COVID-19, reported in 23% to 45% of all patients, she said. An analysis of 108,571 patients with COVID-19 found that acute cerebrovascular disease was seen in 1.4% of all patients with the most common manifestations being acute ischemic stroke (87.4%) and intracerebral hemorrhage (11.6%).
According to Dr. Revzin, the proposed pathophysiologic mechanism was an injury to the vascular endothelial and epithelial cell resulting in a disruption of the blood brain barrier.
COVID-19 Effects on the Cardiac System
Cardiac manifestations of COVID-19 can be broad and complex, according to Brian Ghoshhajra, MD, associate professor of radiology at Massachusetts General Hospital, Boston.
Studies have shown that about one in four patients who require hospitalization for COVID-19 also experience cardiovascular injury, which in turn is associated with a five- to ten-fold increase in risk of death. In all, up to 40% of COVID-19 mortality is thought to be related to cardiac complications, which could include myocarditis, arrhythmias, heart attacks or cardiac arrest.
Unfortunately, Dr. Ghoshhajra said, there is the burden of cardiovascular disease outside of COVID-19, which has not gone away.
Cardiac imaging declined dramatically during the early days of the pandemic, and while volume of imaging decreased, the amount of disease did not.
"This shows that imaging has an important role in overall health," Dr. Ghoshhajra said. "Just because we are in the middle of a pandemic, doesn't mean we stop treating other diseases or performing important screenings."
Myocarditis Risk Following COVID-19 Vaccination
Kate Hanneman, MD, MPH, FRCPC, associate professor at the University of Toronto spoke about an article she authored that was recently published in Radiology: Cardiothoracic Imaging, "Cardiac MRI Assessment of Nonischemic Myocardial Inflammation: State of the Art Review and Update on Myocarditis Associated with COVID-19 Vaccination."
Watch Dr. Hanneman discuss myocarditis following COVID-19 vaccination:
The article reports that differentiating vaccine-associated myocarditis from other causes of myocardial injury on cardiac MRI may be a challenge because the pattern of findings is similar and there are no longitudinal imaging studies to suggest how long abnormalities persist.
Dr. Hanneman said that as the pandemic continues, research on these topics is still evolving and will continue to advance the understanding of risk factors and long-term outcomes.
"Myocarditis is a very rare, adverse event following vaccination and most cases are mild and resolve in the short term, which is encouraging. The risk of cardiac injury related to COVID-19 infection is much higher. Based on the balance of risks and benefits, this would strongly argue in favor of vaccinations," she said.
Overall, radiologists need to understand that COVID-19 can involve nearly every system and organ in the body.
"Multiple systems are involved when a patient has COVID-19, so if you see pathology within one system, look around for other pathologies," Dr. Revzin said. "Radiologists and medical professionals should be aware of the various imaging manifestations of COVID-19 to ensure timely and optimal patient treatment."
For More Information
Access the presentation, "Cardiovascular Imaging Manifestations of COVID-19: What the Radiologist Needs to Know," (S1-CVA01) at Meeting.RSNA.org.
Access the Radiology: Cardiothoracic Imaging study, "Cardiac MRI Assessment of Nonischemic Myocardial Inflammation."
Read previous RSNA News stories on cardiac imaging: