Ultra-High-Resolution CT May Offer Non-Invasive Assessment of Stenosis in Severely Calcified Arterial Lesions
Research demonstrates UHR-CT may offer faster, safer and less expensive treatment for CAD
BY LAURA SIRTONSKI
February 02, 2022
---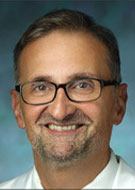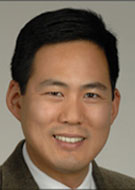 ---
Note: This story is part of an RSNA Special Focus section on cardiac radiology for American Heart Month in February.
Invasive angiography for the assessment of coronary artery stenosis may become a thing of the past due to an advance in imaging technology. Based on the findings of a prospective Radiology: Cardiothoracic Imaging study, ultra-high-resolution computed tomography (UHR-CT) can offer accurate evaluation of the extent of stenosis in patients with severe calcium build-up or arterial stents.
"We hope that we can view calcified blood vessels better with this technology, and if we can view them better, we can make better diagnoses and serve patients better," said Armin Zadeh, MD, PhD, director of cardiac CT and associate professor of the Department of Medicine at Johns Hopkins University, Baltimore, and senior author of the study. "If our results can be replicated, it would be an important step toward CT coronary angiography at last replacing cardiac catheterization for coronary artery disease evaluation."
Watch Dr. Zadeh discuss the use of UHR-CT:
Diagnostic Challenges of Conventional CT
Significant arterial calcification and arterial stents block X-rays. Therefore, conventional CT may not determine if arteries are narrowed or obstructed in these cases, and invasive angiography remains necessary to offer a definitive diagnosis.
"It's these patients that stand to benefit most by being able to more accurately determine the degree of stenosis through UHR-CT. If we're able to get around the calcium issue present with conventional CT, then we can get enough information out of just an UHR-CT scan," said Marcus Chen, MD, director of cardiovascular CT at the National Heart, Lung, and Blood Institute of the National Institutes of Health (NIH), Bethesda, MD. Dr. Chen co-authored a commentary on the study with his colleague Sujata Shanhbag, MD, staff cardiologist at the National Heart, Lung, and Blood Institute of the NIH.
The primary difference between conventional CT and UHR-CT is spatial resolution. The spatial resolution of conventional CT is 0.5 mm, while UHR-CT offers spatial resolution of 0.25 mm, doubling spatial resolution compared with conventional CT. Dr. Zadeh emphasizes that this improvement is significant.
"This may have a major impact on reducing the 'blooming' artifact from dense structures, such as calcium and metal, and allow us to view finer structures," Dr. Zadeh said.
Research Findings Show Promise
Dr. Zadeh and his colleagues shared their initial observations on fifteen patients with histories of coronary artery disease (CAD) in their study. All patients were clinically referred for invasive coronary angiography for assessment of CAD.
Prior to invasive angiography, patients underwent non-invasive UHR-CT angiography and the results were compared. Results from conventional CT angiography were also compared when available.
Although overall image noise of UHR-CT was higher than conventional CT image reconstruction, UHR-CT stenosis assessment compared with invasive angiography yielded 86% sensitivity and 88% specificity. These preliminary findings suggests that UHR-CT may provide high diagnostic accuracy even in this challenging setting.
"These results are very promising. It seems there is merit to our hypothesis that UHR-CT may be more accurate in patients with severe coronary artery calcification," Dr. Zadeh said.
Faster Diagnosis, Fewer Tests
Due to CT being more readily available than angiography, utilization of UHR-CT could lead to faster diagnosis.
"CT is usually more available than invasive angiography. The advantages for the patient are less invasive procedures, earlier diagnosis and fewer tests overall," Dr. Zadeh said.
For providers, fewer diagnostic tests mean cost reduction and increased diagnostic efficiency.
"By being able to evaluate these calcified lesions with one test and not having additional diagnostic tests, downstream costs are minimized," Dr. Chen said.
Dr. Zadeh confirms that the use of UHR-CT for assessment of stenosis in patients with CAD could be a preferred option for both patients and providers, especially since invasive angiography, while a routine procedure, does carry the possibility of negative outcomes.
"It would be better for patients and for our health care system if we can use UHR-CT as the main modality for CAD diagnostics," Dr. Zadeh said.
The Future of UHR-CT
So far, the capability of UHR-CT has only been explored in the context of stenosis resulting from CAD; however, it may have many other applications.
"We may be able to detect infections or muscle scarring in the heart better with this technology. As we're only at the beginning, there will be future developments that we can't even foresee at this point," Dr. Zadeh said.
In addition to diagnosis, UHR-CT may play a role in prevention by detecting the onset of coronary disease.
"UHR-CT may help patients without disease, because it can more accurately measure and assess conditions such as high-risk plaque features and overall provide better prognostic information," Dr. Chen said.
Someday, if UHR-CT's enhanced resolution is combined with computer modelling that utilizes artificial intelligence, it may be possible to view various small structures, not only arteries, in new ways previously unimagined.
"This technology offers the ability to see things that we weren't able to visualize previously," Dr. Chen said. "Using UHR-CT and newer artificial intelligence image reconstruction technology, we may be able to see early disease that would have gone unnoticed with conventional CT. With higher resolution images, predicting which stenoses cause a future heart attack should be possible."
Dr. Zadeh agrees, predicting that UHR-CT may be capable of providing better imaging of everything from tumors to bone fractures.
"There's a whole array of other possibilities with this technology. It may help identify and detect cancers at an earlier stage or detect fine bone fractures. We could look at minute structures in the brain and understand neural processes better," Dr. Zadeh said. "It really is quite exciting, because it opens up a whole new view on human anatomy, with a lot of potential applications."
For More Information
Access the study, "Ultra-High-Resolution Coronary CT Angiography for Assessment of Patients with Severe Coronary Artery Calcification: Initial Experience."
Access the commentary, "Ultra-High-Resolution Coronary CT Angiography: The 'Final Frontier'—Are We There Yet?"