Multifactor Challenges Stymie Asian Women When It Comes to Breast Cancer Detection
Increasing burden of breast cancer in Asian women indicates need for improved breast cancer care
BY MARY HENDERSON
December 20, 2022
---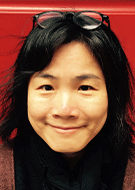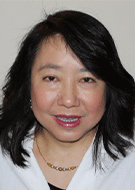 ---
When population-wide mammography screening was introduced in the U.S. in the '90s, the rates of invasive breast cancer declined among non-Hispanic white women and stayed largely the same among Black and Hispanic women. However, rates continue to rise among Asian subgroups over time—with the largest increases among Korean and Southeast Asian women.
According to the Centers for Disease Control and Prevention, the incidence of breast cancer among Asian American women has increased by 10% over the past decade. Breast cancer now accounts for 35% of all new cancers among Asian and Pacific Islander women.
"It is notable that cancer rates continue to rise in this group," said Yiming Gao, MD, associate professor, Department of Radiology at NYU Grossman School of Medicine. "Unfortunately, during the pandemic, Asian women, along with many other women, postponed breast cancer screening appointments, which are contributing to further delays in cancer detection."
Suspected Causes for Increasing Rates
Dr. Gao said the cause of this increase is as multi-factorial as the population is multi-faceted.
"There is a tendency to define this population broadly, but among the subgroups, outcomes are widely disparate," Dr. Gao said. "This is a highly heterogeneous group in cultural and socioeconomic makeup."
The largest Asian origin groups in the U.S. today include Indian, Chinese, Filipino, Vietnamese, Korean and Japanese. Dr. Gao said disaggregated data is needed to identify groups that suffer a higher disease burden.
"We know that Japanese women living in Japan, Hawaii, and the U.S. mainland all have different incidences of breast cancer," said Jessica W. T. Leung, MD, professor of diagnostic radiology and deputy chair of breast imaging at The University of Texas MD Anderson Cancer Center, Houston. "What accounts for these geographic differences? We've been asking these questions for decades."
Dr. Leung continues, "The hypotheses include poor diet, a sedentary lifestyle, whether and at what ages women have children and breastfeed, and the globalization of lifestyles."
"Breast cancer rates used to be relatively low in Asian American women, but the lifestyle of Asian women is changing," said Dr. Gao. "There's currently limited understanding of how this might affect this population and its breast cancer rates."
Health Care Changes to Address Gaps in Service
In addition to including multicultural populations in research studies to allow disaggregated analysis for a better understanding of breast cancer outcomes in specific subgroups, Dr. Gao said, researchers must also gain a better understanding of the gaps in the health care system for serving diverse ethnic populations.
Two biomarkers used for identifying breast cancer risk, body mass index (BMI) and breast density, are largely based on non-Hispanic white women and may not work as well in the Black and Asian populations.
"A step in the right direction would be to create an Asian-specific BMI (body mass index), for example," Dr. Gao said.
Breast density may also be a less accurate biomarker in Asian women because, on the whole, they have denser breasts. Further, guidelines that recommend beginning screening at 50 or older fall short for this group because breast cancer incidence peaks among Asian women between the ages of 45-49.
"Asian women are prone to early-onset breast cancer and also have a propensity for human epidermal growth factor receptor 2 (HER2) enriched tumors," Dr. Gao said.
Increasing the participation of Asian American women in screening mammography is also challenging.
"Asian women often face numerous barriers to breast cancer screening, including finances, access and cultural conditioning," Dr. Leung said. "These factors all play a role."
Significantly fewer Asian American women take advantage of mammography screening than all American women (64.1% versus 72.4%, respectively). When recalled for further imaging evaluation after screening, Asian women tend not to return or return much later.
"From a cultural perspective, Asian patients may have a fatalistic view of cancer which precludes pursuit of standard medical therapy and routine screening," said Dr. Gao.
With a five-year waiting period for U.S. immigrants to receive health care benefits, some Asian Americans may not yet be aligned with the community and health care systems.
"Having a doctor from a similar cultural background that speaks the same language or having a doctor that is culturally competent have been shown to have positive impact on a patient's health care outcomes," Dr. Gao said. "This is a common thread in Asian, Hispanic and Black communities."
The myth of the 'model minority' also results in some Asian subgroups being underserved.
"Some providers associate Asian culture with a 'model patient' who understands, is organized, and will follow up," Dr. Leung said. "But especially with first-generation Asian Americans, there's often incomplete understanding or inadequate communication."
Future Recommendations to Provide Better Access
To remove the barriers to obtaining screening mammography, Dr. Leung said, health care facilities can start with easy fixes, such as offering self-scheduling for mammography screening, after-hour appointment times and transportation services.
"We need to work to get the word out on screening mammography," she said. "Mammography is a very cost-effective way to find breast cancer at an early stage when it's less costly to treat in both financial and human terms. Until all U.S. women are getting screening mammograms, we have more work to do."
For More Information
Access the RadioGraphics article, "Health Disparity and Breast Cancer Outcomes in Asian Women," and the accompanying editorial, "Learning about Breast Cancer Outcomes in Asian Women to Close the Health Equity Gap."
Read previous RSNA News stories on disparities in breast cancer screening: