Managing the Pressures of a Radiology Residency
Avoid burnout by looking for professional and personal support and guidance
BY JENNIE MCKEE
April 21, 2022
---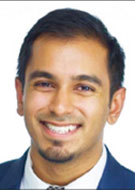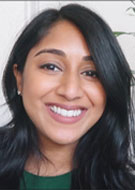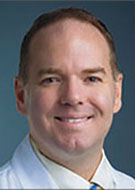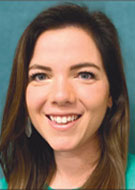 ---
No one ever said that completing a medical residency is easy, and it's no different for future radiologists. Residency can raise daunting professional challenges and balancing professional and personal needs can be overwhelming. This can lead trainees to question their path or worry that they have chosen the wrong specialty or program, all culminating in burnout.
New radiology residents are often challenged by their radiology department's demanding work load or feel they were unprepared for how mentally demanding the specialty is, comparing their experiences to what they perceive are the experiences of other medical specialties, according to Kirang Patel, MD, chief radiology resident at the University of Missouri at Kansas City.
"For example, the intensity of the work does not abate at night and often can be increased," Dr. Patel said. "In comparison, colleagues in other specialties may have some downtime overnight. When you're tired and stressed, you may start to question if you've chosen the right specialty."
Thus, radiology residents' initial expectations for their residency experience may not match reality. If their performance falls short of their own standards or doesn't meet the standards of their attending physicians or program leadership, residents may feel anxious and disappointed in themselves.
"There has been a general trend of increased burnout among radiology residents in the past few years," Dr. Patel said. "Burnout is often thought of as being damaging to the resident, but it's equally as damaging to a radiology team, the specialty as a whole and most importantly to patient care."
Foster a Sense of Well-Being
"Burnout is prevalent in all fields of medicine, and radiology is no exception," said Neeraj Lalwani, MD, associate professor in the Department of Radiology at Virginia Commonwealth University Health and School of Medicine in Richmond. Dr. Lalwani gave a presentation at the 2020 RSNA annual meeting that focused on the challenges of residency and how to cope. "Despite the fact that most programs consciously try to maintain a work-life balance, the unfortunate tilting of those scales sometimes becomes inevitable due to the growing workload."
Residents who are feeling a misalignment in expectations when they enter residency should know this feeling is pretty common, according to Yasha Gupta, MD, chief resident at Mount Auburn Hospital in Cambridge, MA.
"Think about why you chose radiology in the first place and re-evaluate your expectations," Dr. Gupta said. "For example, if you enjoy patient-facing rotations, ask to rotate through interventional radiology or breast imaging earlier in the year. This may re-spark some of that joy you had felt when on similar rotations earlier in your medical career. If the expectations were more related to hours or volume, you may have to recalibrate and ask your resident advisor how they deal with longer and tougher workdays than you expected."
Every residency program should have a dedicated support group consisting of senior residents and faculty members, Dr. Lalwani explained.
"That group—led by the residency program director—should be expected to provide personal, professional and academic advice," he said. Dr. Gupta agrees. "Finding a mentor or confidante can help you through these tough times, and often program directors have dealt with similar situations in the past. It is important to be honest with yourself and with someone who can offer guidance at your program," she said. "Luckily, radiology is full of kind and patient people who often go above and beyond to make sure you are getting an experience that you enjoy."
Fostering personal care and self-awareness is also important in coping with stress.
"Making time for vacation, practicing mindfulness, meditation or yoga, engaging in spiritual activities, enjoying regular rest and exercise, listening to music and getting outside in nature are all proven tools that residents can use to reduce stress," Dr. Lalwani said.
"There has been a general trend of increased burnout among radiology residents in the past few years. Burnout is often thought of as being damaging to the resident, but it's equally as damaging to a radiology team, the specialty as a whole and most importantly to patient care."
KIRANG PATEL, MD
Create a Formalized Approach
A.J. Gunn, MD, associate professor of radiology at the University of Alabama at Birmingham (UAB), recently served as the assistant program director of his institution's diagnostic radiology residency program. Dr. Gunn and colleague Elainea Smith, MD, clinical instructor in the abdominal imaging section in the Department of Radiology at UAB, helped develop and implement initiatives aimed at helping residents manage stress.
"When we noticed a small deviation in resident satisfaction scores on our annual reviews, we brainstormed ways in which the resident experience could be enhanced without sacrificing the educational quality," Dr. Gunn said. "After a series of meetings and resident feedback sessions, we decided to focus on ways to improve teamwork, camaraderie and the sense of purpose among residents."
Dr. Gunn and colleagues used the Maslach Burnout Inventory (MBI), a self-scored questionnaire that evaluates three categories: emotional exhaustion, depersonalization and personal accomplishment. They created a structured faculty mentoring program, a peer-to-peer mentoring program, a fall resident retreat focusing on team-building exercises and a spring resident family day. The department provided both time and financial resources for these pursuits.
As a result of these initiatives, the residents' MBI scores improved, and there was a noticeable cohesiveness among the residents.
"It's crucial to also acknowledge that adjusting one's expectations—and hypothetically increasing one's resilience—is not the only thing that can or should be done to combat burnout," Dr. Smith said. "Burnout is the artifact of numerous systemic issues and inefficiencies in our health care system. Personal resilience is not the best solution. In my opinion, system- or program-wide efforts are more effective."
The support of a strong program and program leaders are paramount to ensuring that residents enjoy their residencies and are on track for a healthy, happy career.
"The faculty at my program are incredible," Dr. Gupta said. "I have gone to many of them with personal stresses or professional challenges at various points in my training and they have been nothing but helpful and supportive. Being in an environment that wants you to succeed makes a big difference."
For More Information
RSNA offers a variety of resources for radiology trainees, RSNA.org/Education/Trainee-Resources.
Read previous RSNA News articles for residents and fellows: