Upcoming RSNA Events and Meetings
RSNA offers a variety of in-person and online events workshops and meetings designed to meet the needs of today's radiologist
May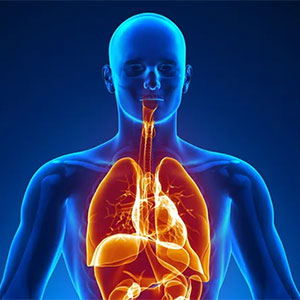 Webinar: Strategies to Manage the Shortage of Iohexol
May 26
12 – 1 p.m. CT
Registration is open
Join the experts for a free, hour-long webinar to learn strategies for managing the severe U.S. shortage of contrast media (iohexol) widely used for CT scanning. Don't miss the opportunity to ask questions and learn more about instituting emergency changes in departmental imaging protocols and patient triage.

Webinar: Addressing Imaging Disparities in LGBTQ+ Communities (part of the Radiology Health Equity Coalition webinar series)
June 1
11 a.m. CT
In this webinar, the National LGBT Cancer Network will address the unique barriers to imaging care that that exist within LGBTQ+ communities. This webinar will equip radiologists with the resources that can be used to provide culturally competent and welcoming imaging care to LGBTQ+ patients.

Webinar: The Role of Patient-Centered Care in Radiology Health Equity (part of the Radiology Health Equity Coalition webinar series)
June 15
11 a.m. CT
Patients are key decision makers in their care process and therefore play a vital role in building health communities and reducing healthcare disparities. This webinar brings together experts in patient-centered care and will outline strategies on how to engage patients in their imaging care in an effort to promote equitable health care delivery.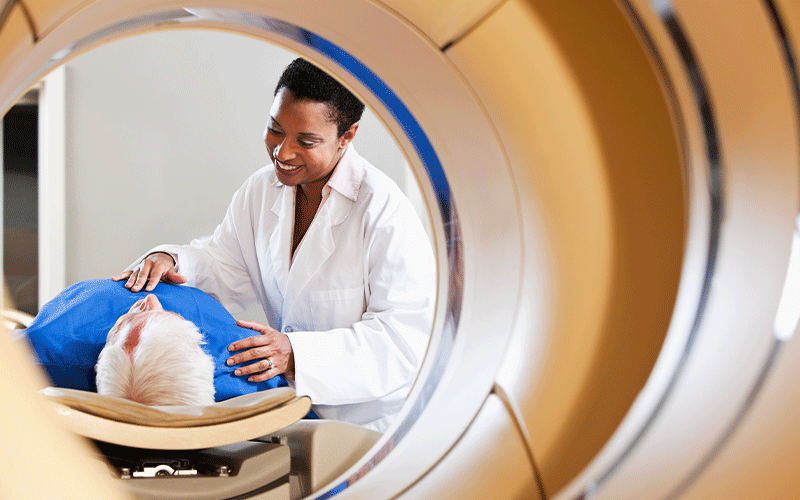 Webinar: Realizing Photon Counting CT's Full Potential
June 22
12:30 p.m. CT
Join this panel of experts for a free, one-hour webinar to learn more about photon counting CT. The discussion will focus on the evolution of this state-of-the-art technology and how advanced current clinical applications from oncology, cardiology, neurology and musculoskeletal specialties can improve through its implementation. The panel discussion will be followed by a Q&A session! Sponsored by GE Healthcare.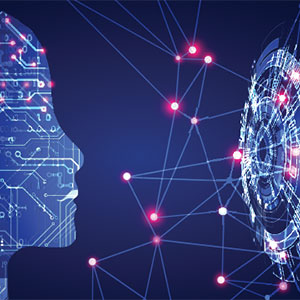 Webinar: AI in Neuroradiology: Research, Implementation and Ethics
June 23
12 – 1 p.m. CT
Join physician experts for an hour-long, interactive webinar on AI applications in neuroradiology and learn more about the ethical factors and deployment obstacles that impact clinical use.

Webinar: Health Equity Capstone: Where Do We Go From Here? (part of the Radiology Health Equity Coalition webinar series)
June 29
11 a.m. CT
Webinar panelists will deliver concrete steps that individual radiologic professionals, imaging practices and health care institutions can take to improve imaging health equity through successful partnerships with Community Health Organizations.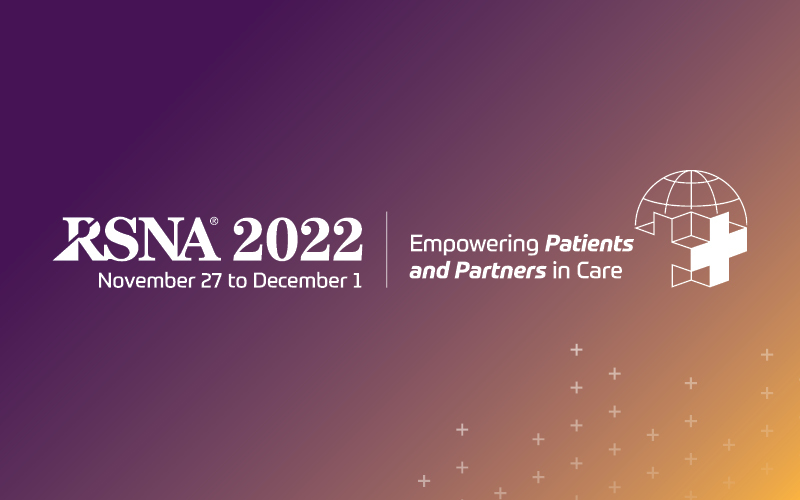 RSNA 2022 Registration Opens
July 20
Members and non-members can register for RSNA 2022 on July 20. The program schedule will be available on this date as well. Visit RSNA.org/Annual-Meeting for registration rates, hotel accommodations, travel information and annual meeting updates.
August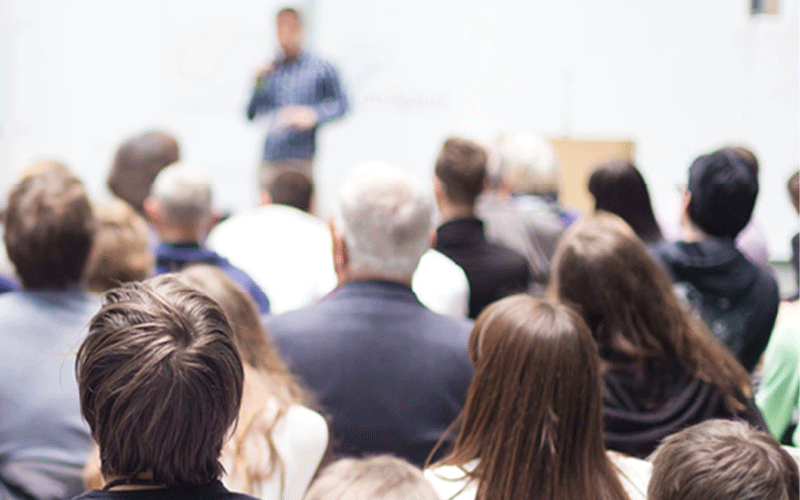 Spotlight Course: Women's Imaging Issues
Aug. 12-13
Registration opens soon
Held in Bogata, Colombia, learn from leading experts about current issues in women's imaging. This two-day course provides time for networking and learning with your peers. This course will be conducted in Spanish.
September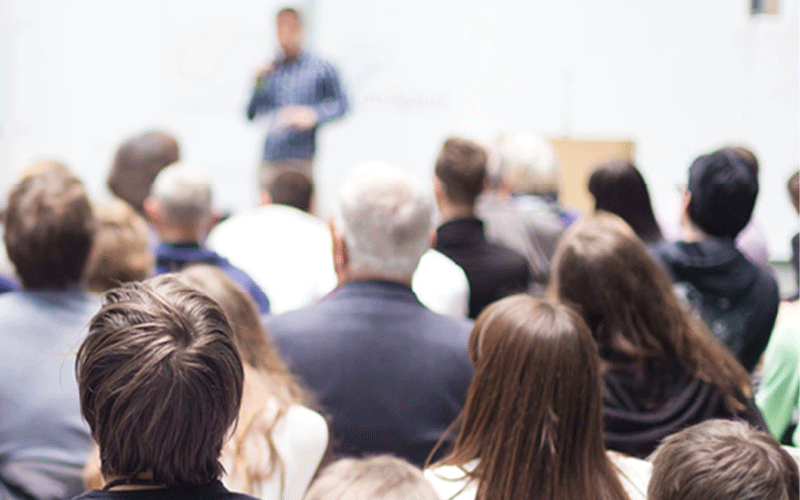 Course: Advanced Course in Grant Writing
Registration deadline: July 1
Applications are now being accepted for this course designed to help participants prepare and submit a National Institutes of Health, National Science Foundation, or equivalent, grant application. The course is particularly beneficial to junior faculty members in radiology, radiation oncology or nuclear medicine programs.
It will be held at RSNA headquarters in Oak Brook, IL and will consist of four 1 ½-day sessions: • Session I: Sept. 16-17, 2022 (in-person) • Session II: Oct. 28-29, 2022 (virtual) • Session III: March 17-18, 2023 (virtual) • Session IV: May 5-6, 2023 (in-person)
Accepted participants are responsible for all travel expenses for in-person sessions. Hotel accommodations will be provided by RSNA. The Society of Interventional Radiology Foundation (SIRF) will provide up to four travel awards for selected interventional radiology participants (sponsored applicants must be SIR members). There are no course fees.
For more information and to apply, go to RSNA.org/AGW.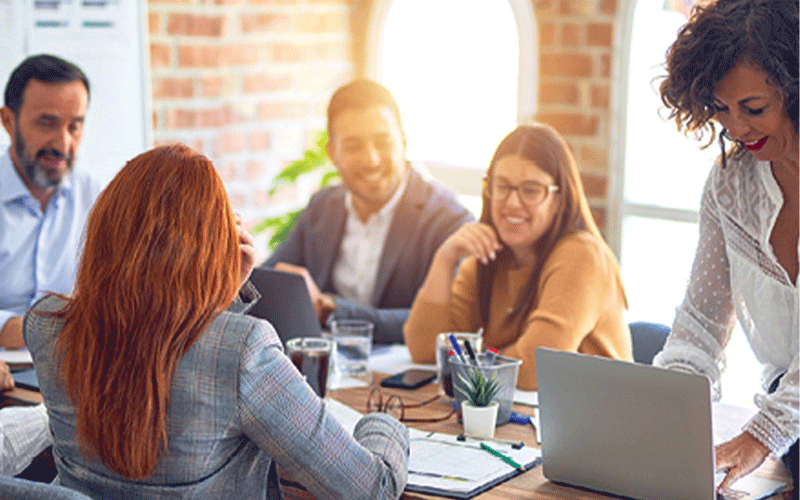 Spotlight Course: Navigating Early Career Radiology: Skills for Success and Advancement
September 16–17, 2022
Course format: In person

Location: Nashville, United States
Registration opens in July
Set yourself up for success and join your peers in Nashville to learn how to navigate the early years of your career. This two-day course examines challenges in academic and private practice careers in radiology and will cover non-clinical topics such as financial planning, burnout, social media, innovative teaching methods and improving care for diverse patient populations.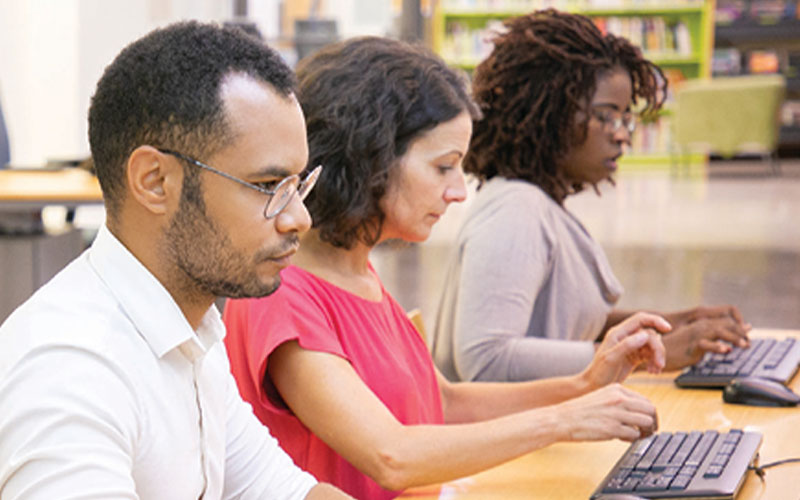 Program: Value of Imaging through Comparative Effectiveness (VOICE) Program
Registration deadline: June 15
Develop the knowledge and skills to elicit the value and cost-effectiveness of diagnostic imaging procedures and imaging-based procedures in the RSNA VOICE program. Over the course of nine months, beginning in September, radiologists and radiation oncologists at all levels of clinical experience will participate in one interactive, in-person workshop held Sept. 23–24 at RSNA headquarters in Oak Brook, IL, and a series of virtual sessions held Feb. 24–25, 2023.
The registration fee is $975 for members, $1,200 for nonmembers and $488 for trainees.
For more information and registration, visit RSNA.org/VOICE or contact RSNA staff at dor@rsna.org with questions.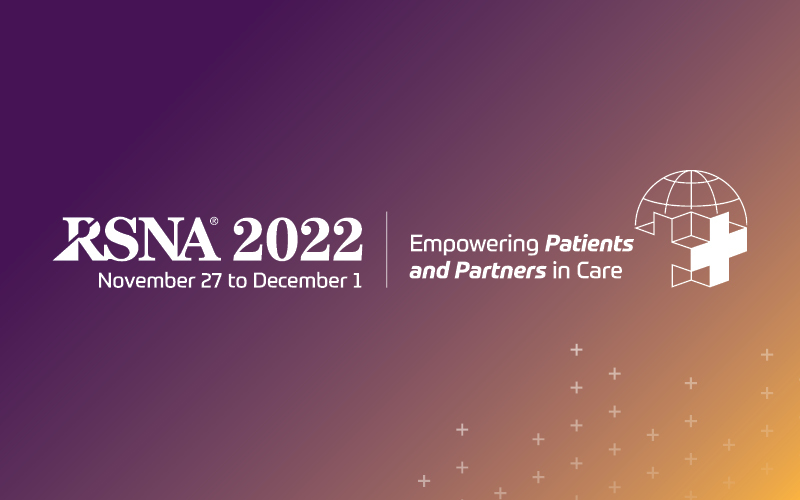 RSNA 2022
Empowering Patients and Partners in Care
Nov. 27-Dec. 1
McCormick Place, Chicago
Registration opens July 20
Whether you join your friends and colleagues in Chicago or attend from home, RSNA 2022 is the global radiology forum where the power of imaging, education and collaboration come to life. Learn more at RSNA.org/Annual-Meeting.
Program: Introduction to Academic Radiology (ITAR)
Registration deadline: July 15
Sponsored by RSNA, the American Roentgen Ray Society (ARRS) and Association of University Radiologists (AUR), the ITAR program exposes PGY3 trainees to academic radiology and demonstrates the importance of research in radiologic sciences. It also illustrates the excitement of research careers and introduces residents to clinical radiology researchers. Successful applicants will be assigned to either a seminar held during RSNA 2022 in Chicago, Nov. 27-Dec. 1, or the ARRS annual meeting held in Honolulu, April 16-20, 2023.
For more information and to apply, visit RSNA.org/ITAR.
Program: Introduction to Academic Radiology for Junior Faculty (ITARJF)
Registration deadline: July 15
RSNA has expanded its ITAR program to include junior faculty in ITARJF. Faculty members who have been out of training for no more than five years and who are interested in becoming involved in radiology research either as a principle investigator (PI), co-PI, or as a collaborator are invited to apply for this opportunity. Selected applicants will participate in a dynamic program held during RSNA 2022.
Application forms are available at RSNA.org/ITARJF.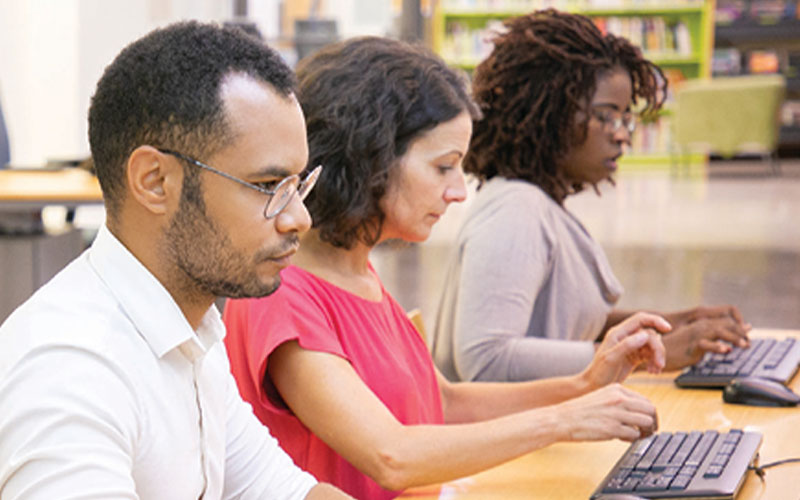 Program: Comparative Effectiveness Research Training (CERT) Program
Registration deadline: August 15
Applications are being accepted for the CERT program, jointly sponsored by RSNA, the American Society of Neuroradiology (ASNR), the Society of Interventional Radiology Foundation (SIRF) and the Society of Nuclear Medicine and Molecular Imaging (SNMMI). CERT is an interactive course in comparative effectiveness research (CER) designed for junior faculty and senior trainees in the imaging sciences. International radiologists as well as mid- to senior-level faculty will also be considered.
The program consists of a combination of online modules, a 1 ½-day in-person workshop held Feb. 3-4, 2023, web-based didactic lectures and small group, web-based grant proposal review discussions.
For more information, visit RSNA.org/CERT or contact RSNA staff at dor@rsna.org with questions.