Spain Featured in RSNA 2021 Country Presents Program
International radiology association presents research helping to shape the global future of radiology
BY JENNIFER ALLYN
November 11, 2021
---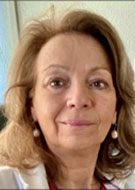 ---
RSNA 2021 recognizes Spain for its members' contributions to help transform radiologic health care as it advances and expands to meet the needs of today's patients.
Spain Focuses on the Imaging of Aging
The RSNA 2021 session Spain Presents: Why Do Spaniards Live So Long? Imaging of Longevity features a delegation from la Sociedad Espanola de Radiologia Medica (SERAM).
The Monday, Nov. 29, series focuses on a variety of factors that may have impacted Spaniards' ability to live so long and the radiologic subspecialties that are using imaging to draw some conclusions.
The first session, Factors for a Long Longevity in Spain: An Imaging Perspective, presented by Fatima Matute, MD, discusses the effect of the Mediterranean diet, climate and Spain's efficient health care system on the residents' high life expectancies. The session also addresses the essential role that radiology plays in comprehensive patient care to provide value to the health care system.
The second session, Effects of the Mediterranean Diet on Cognitive Decline: Myths and Facts, presented by Nuria Bargallo, MD, discusses the possible role of the Mediterranean diet in age related cognitive decline and presents the results of several population studies that combined adherence to a Mediterranean diet with clinical and neuroimaging data to provide information about the effects of diet on the brain.
The third session, Mediterranean Diet and Cardiovascular Health: Imaging Biomarkers, presented by Antonia Arjonilla, MD, shares the ways that the Mediterranean diet affects cardiovascular health. The session will focus on imaging biomarkers that can help pinpoint patients' risk of developing cardiovascular disease over their lifetime.
The final session, Radiologist's Role in the Spanish Model of Organ Donation and Transplantation, presented by Maria Fernandez-Velilla, MD, highlights the radiologist's role in the process of organ donation, implantation and post-procedure follow-up. Radiologists in Spain perform donor selection studies, assess the suitability of recipients, assist in the surgical process and contribute to the early detection of complications and long-term follow-up.
"Our hope is that the information presented will provide RSNA 2021 attendees with a good basis of knowledge about how lifestyle can impact health as people age and how radiologists can use their expertise to continue to research and understand this impact," said SERAM President, Milagros Marti de Gracia, MD.
Spanish attendees will be recognized with badge ribbons. Ribbons are available in the Connections Center Membership and Resources area.
Due to COVID-19 related travel restrictions, the RSNA 2021 session Argentina Presents: Developments and Improvement in Diagnostic Imaging has been postponed until RSNA 2022.
For More Information
Read about previous Country Presents sessions: